Hong Kong protesters revive calls for 'genuine democracy'
Demonstrators hold yellow umbrellas, a symbol of the earlier protests when activists wielded them as a defence against police pepper spray
Kelvin Chan
Sunday 01 February 2015 22:26 Comments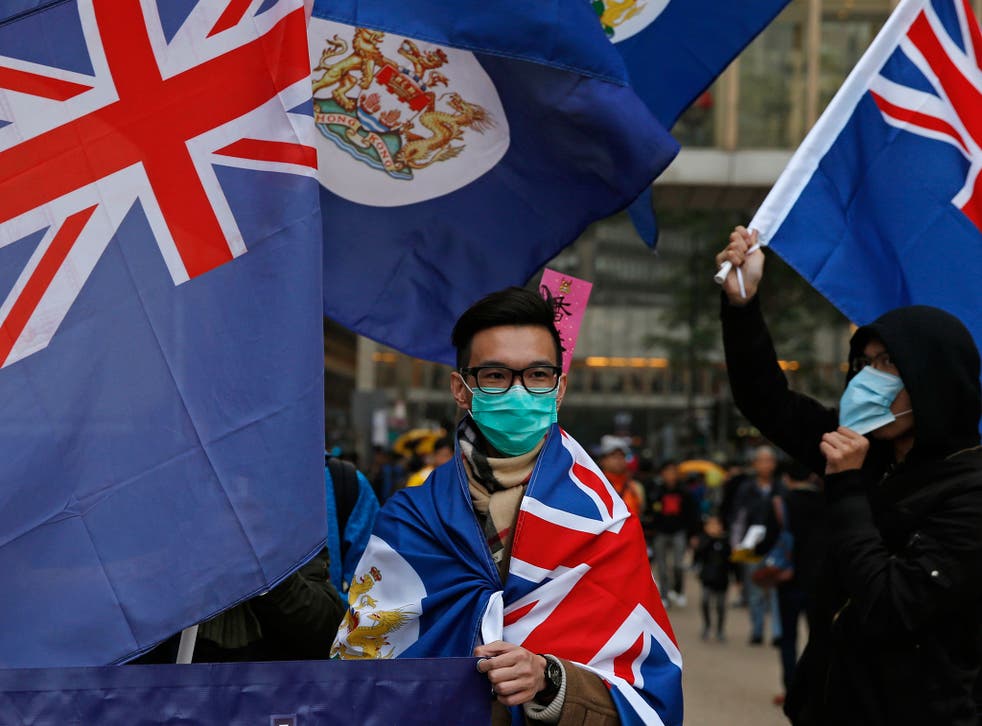 Thousands of pro-democracy demonstrators marched through Hong Kong's streets today in the first major rally since the mass protests last year.
Chanting "No fake universal suffrage, I want genuine universal suffrage", the demonstrators held yellow umbrellas, a symbol of the earlier protests when activists wielded them as a defence against police using pepper spray.
The event appeared orderly and peaceful throughout the day. The annual march is usually held on 1 January but was delayed for a month this year to coincide with the government's second round of consultations on electoral reform.
The demonstrators oppose the Chinese government's decision that candidates in the 2017 election for Hong Kong's chief executive will be vetted by a largely Beijing-controlled nominating committee.
In pictures: Pro-democracy protests in Hong Kong

Show all 20
The final election plan must be approved by a two-thirds majority in Hong Kong's Legislative Council before being submitted to authorities in Beijing. But pro-democracy legislators, who hold 40 per cent of the seats, have said they would veto the screening proposal.
"This is pseudo universal suffrage. We do not have the rights to elect who we want," said protester Julia Choi.
Organisers said 13,000 people participated, while police said they counted 8,000 at the march's peak. Numbers were far below the figures seen at the peak of last year's protests, and less than the usual annual New Year march.
"The [turnout] is indeed fewer than what we expected, but this only shows that Hongkongers are no longer satisfied with conventional ways of protest," Daisy Chan Sin-ying told the South China Morning Post.
Police had raised no objection to the march, although the formal approval notice stressed that organisers should ensure that none of the marchers tried to occupy streets, as happened last year.
AP
Register for free to continue reading
Registration is a free and easy way to support our truly independent journalism
By registering, you will also enjoy limited access to Premium articles, exclusive newsletters, commenting, and virtual events with our leading journalists
Already have an account? sign in
Register for free to continue reading
Registration is a free and easy way to support our truly independent journalism
By registering, you will also enjoy limited access to Premium articles, exclusive newsletters, commenting, and virtual events with our leading journalists
Already have an account? sign in
Join our new commenting forum
Join thought-provoking conversations, follow other Independent readers and see their replies