Hong Kong police cordon off passenger for reading pro-democracy newspaper on metro
Footage showed authorities watching over the campaigner on the platform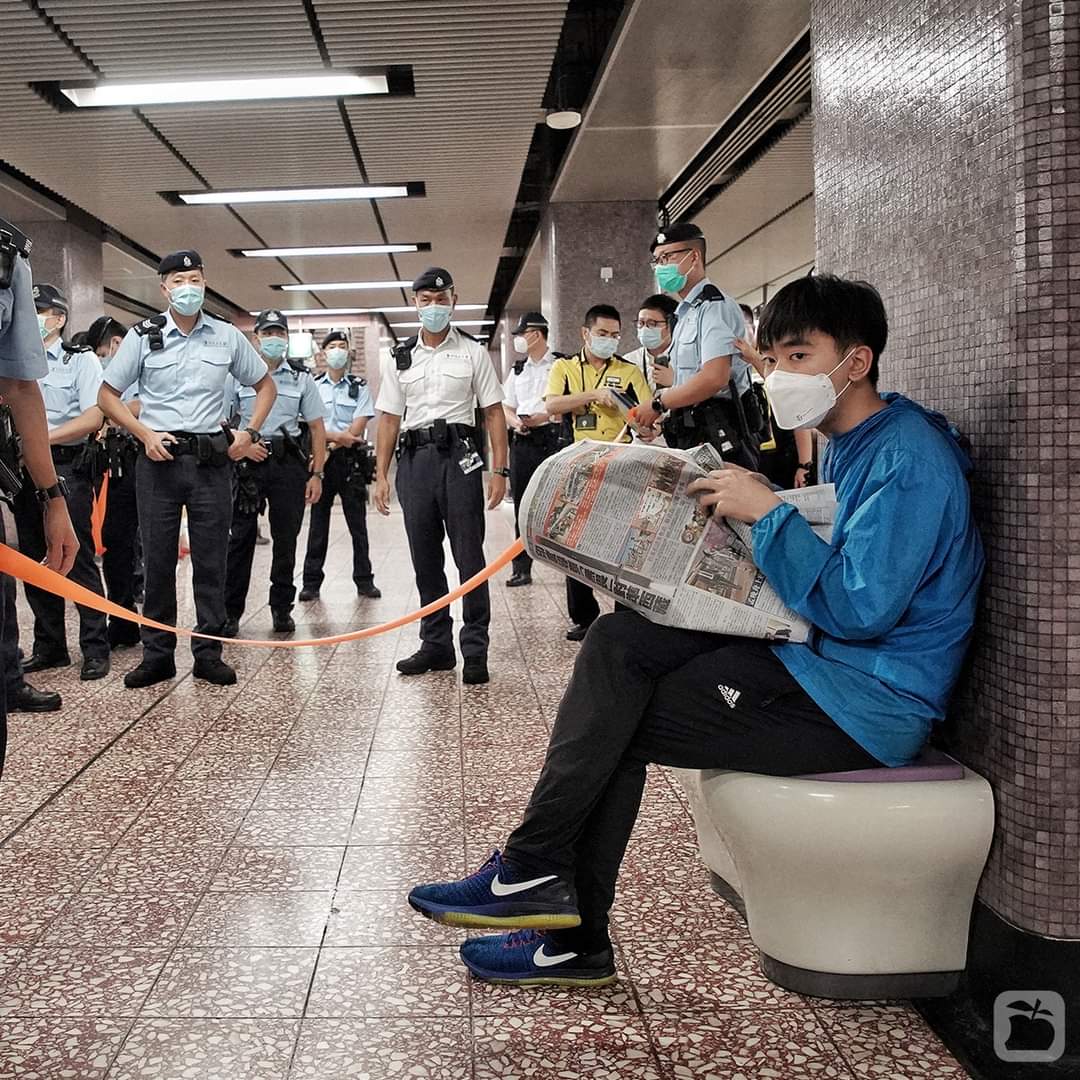 Police in Hong Kong surrounded a teenaged protester and cordoned him off from commuters as he sat reading pro-democracy newspaper Apple Daily at a sparsely populated Metro stop on Wednesday.
Footage shared by Apple Daily appeared to show at least nine police officers and multiple station officials watching over the high-school student, who was silently leafing through the tabloid on a bench.
A line of police tape was put up around the boy, known as David, who the newspaper reports is an anti-government campaigner, with a history of staging one-man demonstrations.  
It was not immediately clear whether David was reading Apple Daily as part of an explicit or planned protest.
The newspaper's editorial position is critical of the Chinese government and sympathetic with pro-democracy campaigners. Hong Kong police arrested its founder, entrepreneur Jimmy Lai, in August on charges of violating the territory's recent national security law.
The same legislation, which has received international criticism for criminalising activism and giving China an excessive grip over Hong Kong, was the trigger of the latest wave of unrest.
Prince Edward station in Kowloon, where the newspaper indecent took place, has often become a flashpoint for confrontations between police and protesters.
Authorities were filmed beating passengers and firing pepper spray inside train carriages at the station last August in an allegedly indiscriminate attack on people returning home from a rally.
Join our commenting forum
Join thought-provoking conversations, follow other Independent readers and see their replies