Hong Kong snitch line gets 1,000 calls on first day
People are able to send tip-offs, images or video to police if they think someone has broken controversial national security laws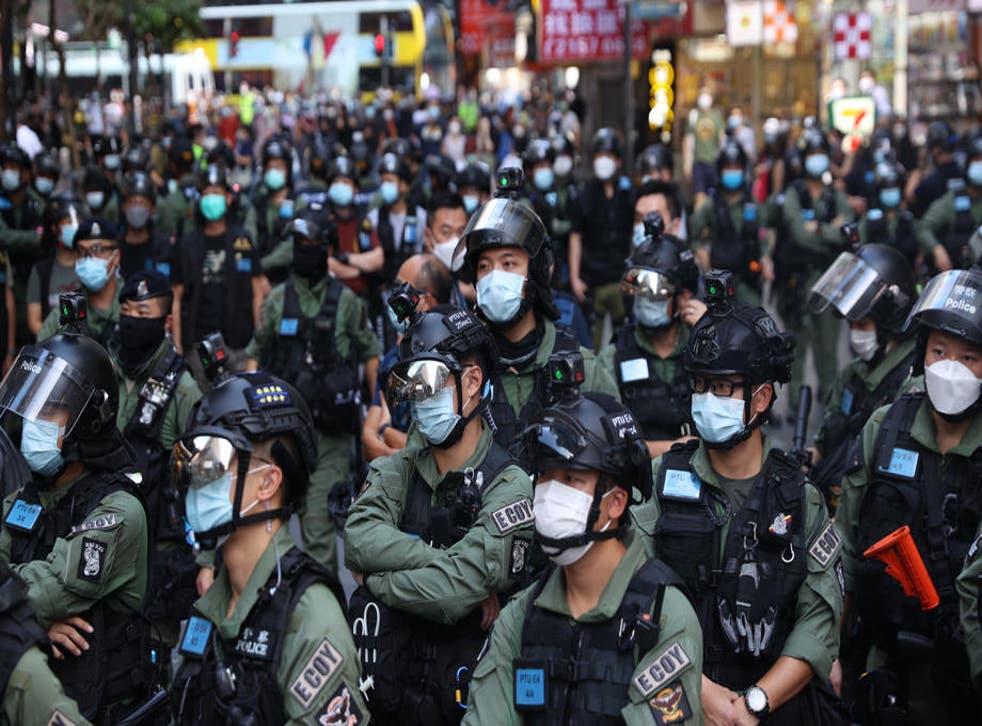 A hotline set up to report violations of Hong Kong's controversial national security law received more than 1,000 calls in its first day.
People are able to send information, images or video over email, text or the Chinese messaging app WeChat if they think someone has breached the legislation brought into force earlier this year.
Hong Kong police said on Thursday evening they had already received 1,000 calls, according to reports in local media.
The security law, which came into force in June, means acts deemed to be "secession", "subversion", "terrorism" or "collusion with foreign forces" can be punishable with life in prison.
Opposition politicians, human rights groups and pro-democracy activists in Hong Kong have voiced concern about the hotline, which they warned could be used to target people with opposing political views.
"By encouraging people to report on their friends and neighbours, the Chinese government is replicating in Hong Kong one of its most successful tools for social control: an informant culture," Maya Wang, senior China researcher at Human Rights Watch, told the BBC.
"This is one of many chilling recent developments in Hong Kong, where the authorities are pulling out new tools to punish and tame the city's pro-democracy movement."
Joshua Wong, a pro-democracy activist, noted the tip-off line also threatened foreign nationals in Hong Kong and citizens of region abroad.
"No matter where you are, your private conversations, business chats, social media posts or school lectures can be reported via this new hotline", he tweeted.
The sweeping new security law was passed by Chinese parliament after widespread protests in Hong Kong last year over legislation that would allow the extradition of criminal suspects to mainland China.
Human rights groups such as Amnesty International have condemned it was "dangerously vague and broad."
A number of activists have already been arrested under the new law and the maximum punishment for offences is life in prison.
Last week activist Tony Chung, 19, was charged under the security law with secession, money laundering and conspiracy to publish seditious content.
The teenager is a former member of Student Localis, a group that advocated Hong Kong's independence from China.
Join our new commenting forum
Join thought-provoking conversations, follow other Independent readers and see their replies