Hundreds of women participate in a mass breastfeeding event in Manila to mark the start of World Breastfeeding Week
The event is part of a campaign to promote proper child nutrition and breaking the taboo of public breastfeeding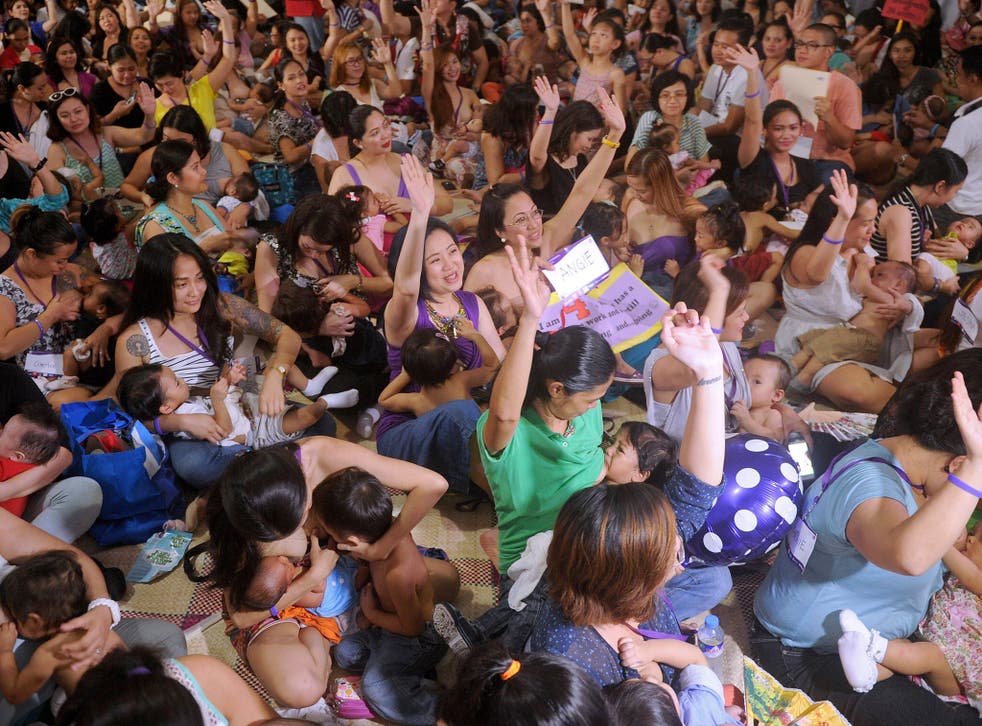 Over three-hundred women took part in a mass breastfeeding event in Manila to mark the start of World Breastfeeding Week.
The event called The Big Latch On saw women in unison nurse their babies for over a minute.
Watch video from the mass breastfeeding event below.
The Big Latch On was founded by the New Zealand-based charity Women's Health Action in 2005, and has spread globally in the years since.
Cheryl Chan, a participant at the event said, "I joined this campaign to empower women because I want to become a role model for other women…"
World Breastfeeding Week is aimed at promoting breastfeeding, offering nutritional information to women and challenging barriers in society that prevent women from feeling comfortable breastfeeding their children in public.
World Breastfeeding Week is an annual event that takes place at the start of August.
Register for free to continue reading
Registration is a free and easy way to support our truly independent journalism
By registering, you will also enjoy limited access to Premium articles, exclusive newsletters, commenting, and virtual events with our leading journalists
Already have an account? sign in
Register for free to continue reading
Registration is a free and easy way to support our truly independent journalism
By registering, you will also enjoy limited access to Premium articles, exclusive newsletters, commenting, and virtual events with our leading journalists
Already have an account? sign in
Join our new commenting forum
Join thought-provoking conversations, follow other Independent readers and see their replies