Indians mock Xi Jinping with Winnie the Pooh after deadly border clash with China
Anti-China mood in India hardens after 20 troops were killed on Monday in Ladakh region 
Rory Sullivan
Friday 19 June 2020 16:55 Comments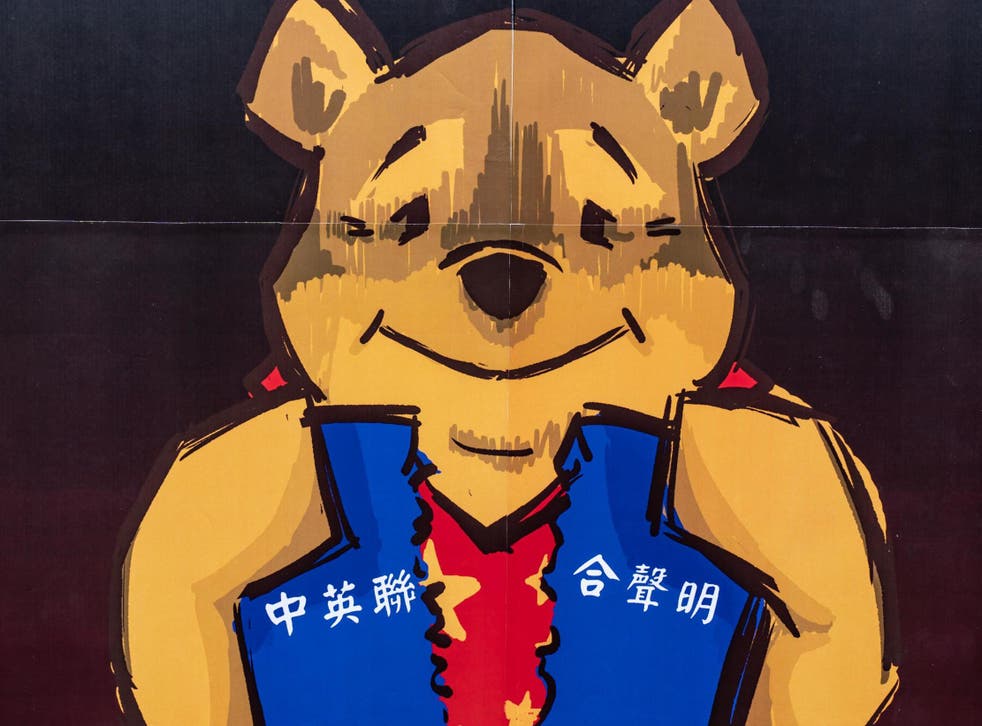 Indian social media users have mocked the Chinese president by comparing him to Winnie the Pooh, after 20 Indian soldiers died on Monday in clashes with Chinese military in the Himalayas.
The posts on Twitter and other platforms came as the public mood in India hardened following the confrontation, which involved hundreds of troops attacking each other with nail-studded clubs and iron rods in the disputed Ladakh region.
In response to the deaths of the Indian troops, the hashtag #WinniethePooh was widely used by the Indian public to criticise China's actions.
The comparison between Xi Jinping and the fictional bear, which first gained global coverage in 2013 and is now allegedly censored in China, is used as a symbol of protest by pro-democracy demonstrators in Hong Kong.
Anger towards China has been increasing in India since Monday, as calls grow for Chinese goods to be boycotted.
Ramdas Atawale, the country's social justice minister, has even demanded a ban on restaurants selling Chinese food.
"China is a country that betrays," he tweeted. "India should boycott all products that are made in China.
"All restaurants and hotels that sell Chinese food in India should be closed down," he added.
On Friday, there were reports that China had returned 10 Indian soldiers who were taken captive during the violent border clash earlier this week.
According to an Indian government source, the troops' release occurred on Thursday evening. However, both China and India have officially denied that any soldiers were taken prisoner.
Chinese foreign ministry spokesman Zhao Lijian responded to the media reports on Friday by saying that "China hasn't seized any Indian personnel".
Anurag Srivastava, an Indian foreign ministry spokesperson, said on Thursday that there were no soldiers "missing in action".
When asked whether there were any Indian soldiers still unaccounted-for, he told reporters "this has been clarified by the army earlier this afternoon, that there are no Indian troops missing in action".
With India still in shock over the deaths, Prime Minister Narendra Modi is confronted by one the most difficult foreign policy challenges during his time in office.
On Friday evening, Modi is holding an all-party meeting in New Delhi to discuss the border crisis.
India has claimed that there were also Chinese casualties during the skirmishes, but the Chinese authorities have yet to confirm this.
Additional reporting from agencies
Register for free to continue reading
Registration is a free and easy way to support our truly independent journalism
By registering, you will also enjoy limited access to Premium articles, exclusive newsletters, commenting, and virtual events with our leading journalists
Already have an account? sign in
Join our new commenting forum
Join thought-provoking conversations, follow other Independent readers and see their replies