Covid vaccine: Indian drugmaker applies for emergency permission to roll out Oxford/AstraZeneca jab
India has had over 9.6 million cases of coronavirus - second only to the US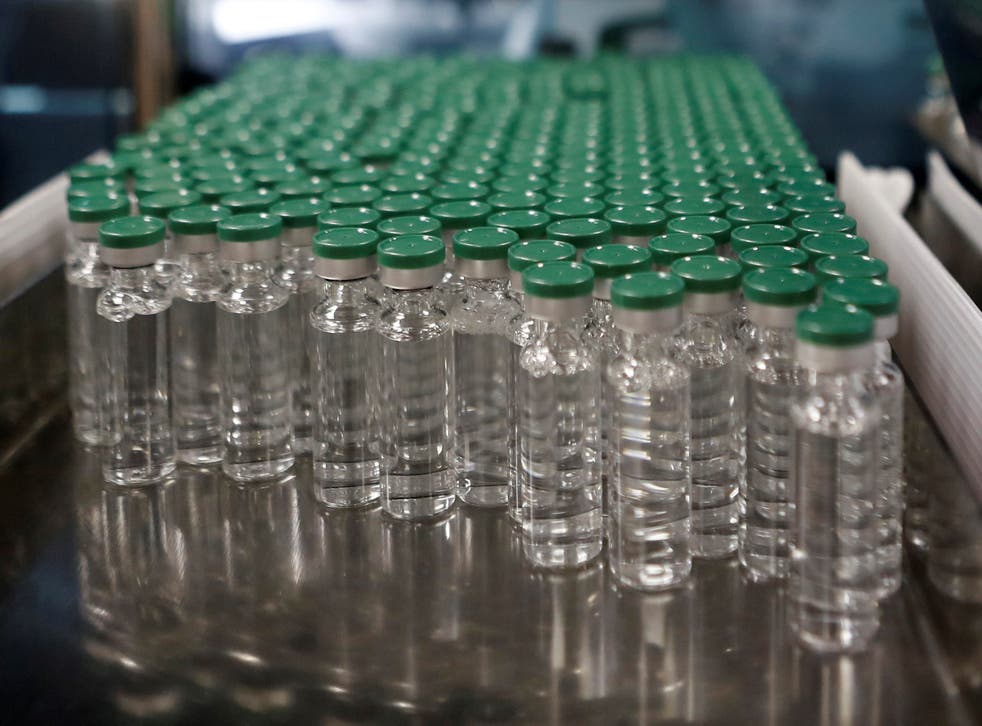 A leading Indian drugmaker has sought emergency use authorisation to roll out the Covid-19 vaccine developed by AstraZeneca and the University of Oxford.
The Serum Institute of India (SII) has been collaborating with various international producers to conduct trials in India, and has a deal in place with AstraZeneca to produce and distribute its vaccine domestically.
"As promised, before the end of 2020, [SII] has applied for emergency use authorisation for the first made-in-India vaccine, COVISHIELD (the brand name for the vaccine in India). This will save countless lives …" tweeted Adar Poonawalla, the chief executive officer and owner of SII, while thanking the Indian government and prime minister Narendra Modi for their "invaluable" support.
Mr Modi had recently visited SII's headquarters and met with its officials to discuss the development of the vaccine. India has recorded 9.64 million cases of coronavirus including over 140,000 deaths - a number which is second only to the US.
SII's application was based on data from clinical studies in the UK, Brazil and India, according to reports..
It is another step forwards for India, coming after Pfizer sought similar authorisation from the government for the vaccine it has developed with BioNTech. Pfizer's data have shown a very high rate of effectiveness, and it has been approved for rollout in the UK, as well as receiving orders worth millions of doses from other European countries.
Distributing Pfizer's vaccine is likely to be a challenge in India, however, as it requires storage at extreme low temperatures. By comparison, the AstraZeneca jab needs to be kept at a normal 2-8 degrees Celsius.
"We remain committed to engaging with the government of India and explore opportunities to make this vaccine available for use in the country," said a Pfizer spokeswoman.
The vaccine wants to roll out has not been without its own issues, however, after a volunteer in a Chennai trial complained of suffering a neurological disorder in an adverse event which the company has refuted.
"The Covishield vaccine is safe and immunogenic. The incident with the Chennai volunteer though highly unfortunate was in no way induced by the vaccine and Serum Institute of India is sympathetic with the volunteer's medical condition. However, we would like to clarify that all the requisite regulatory and ethical processes and guidelines were followed diligently and strictly," said SII in a statement last week.
It said that they had informed the regulatory authorities as per the rules.
"It is only after we cleared all the required processes that we continued with the trials. We would want to assure everyone that the vaccine won't be released for mass use unless it is proven immunogenic, and safe," said SII.
Join our new commenting forum
Join thought-provoking conversations, follow other Independent readers and see their replies