India election: EC chief hits back at 'biased' claims made by forerunner Narendra Modi
VS Sampath said the accusations could lead to 'long-term damage to the independence and neutrality' of the body
Andrew Buncombe Comments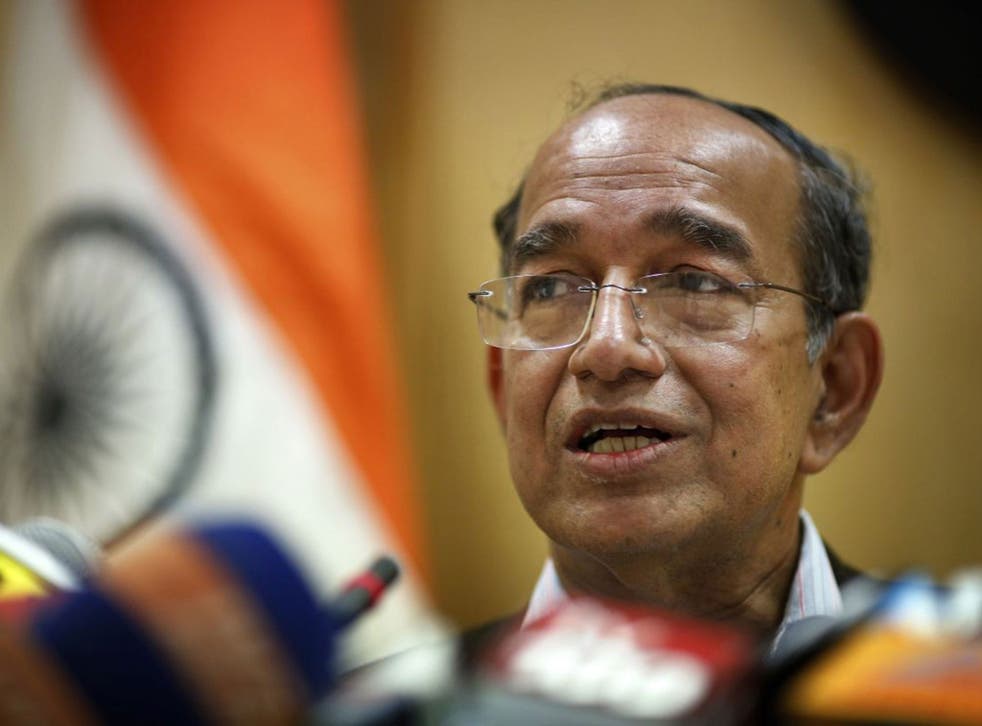 India's election official has hit back at accusations from the campaign's presumed front-runner that his organisation was discriminating against him.
As India prepares for its ninth and final day of voting on Monday, Narendra Modi told a rally that the Election Commission Of India (EC) had not acted fairly by refusing him permission to hold a rally in Varanasi.
"With full responsibility, I'm accusing India's election commission of discrimination," said Mr Modi, according to the Reuters news agency.
Earlier, a senior colleague in Mr Modi's Bharatiya Janata Party (BJP) had written online that the EC was "timid" and biased by refusing permission to the party's prime ministerial candidate while allowing rival parties to hold various rallies in the historic city located on the Ganges river.
In pictures: India elections 2014

Show all 40
In a rare press conference on Thursday afternoon, the EC's most senior official, VS Sampath, urged politicians to act with greater maturity and dismissed claims that his officials were biased. He said the accusations being made could lead to "long-term damage to the independence and neutrality" of the body.
"We are not afraid of any political party or entity in discharging our duty," he said. "The EC has come across certain harsh statements. We reassure everyone that the EC is doing its job in strict non-partisan manner."
The increasingly heated and bitter language came as Mr Modi's supporters planned a series of events for him in Varanasi, one of two constituencies he is contesting. After some dispute, the authorities agreed to two of the events but denied a third – a rally planned for a reasonably small park close to a Muslim neighbourhood.
The authorities said the "expert" advice they had received suggested there could be a security risk if the rally went ahead. The BJP insisted the EC was following double standards and pointed out that other parties were holding campaign events.
In the end, Mr Modi simply announced that he would be driving to his party's head office on Thursday evening – something for which he did not need a permit – and ensured huge numbers of his supporters turned out to see him.
The ancient city of Varanasi, which some local people dates back 5,000 years, has become the focus for the final, frenzied round of campaigning. Today, a rally is being held by Arvind Kejriwal of the grassroots Common Man party, while tomorrow Rahul Gandhi of the Congress party is due to visit and campaign for its candidate, Ajay Rai.
Indian elections are notoriously difficult to predict but there is widespread agreement that Mr Modi has seized the momentum in the campaign, both nationally and in Varanasi. The results of all the polls are due to be announced on 16 May.
Register for free to continue reading
Registration is a free and easy way to support our truly independent journalism
By registering, you will also enjoy limited access to Premium articles, exclusive newsletters, commenting, and virtual events with our leading journalists
Already have an account? sign in
Join our new commenting forum
Join thought-provoking conversations, follow other Independent readers and see their replies