Gang rape survivor attacked with acid for the fifth time
Man 'scaled the walls of a woman's shelter' to carry out the attack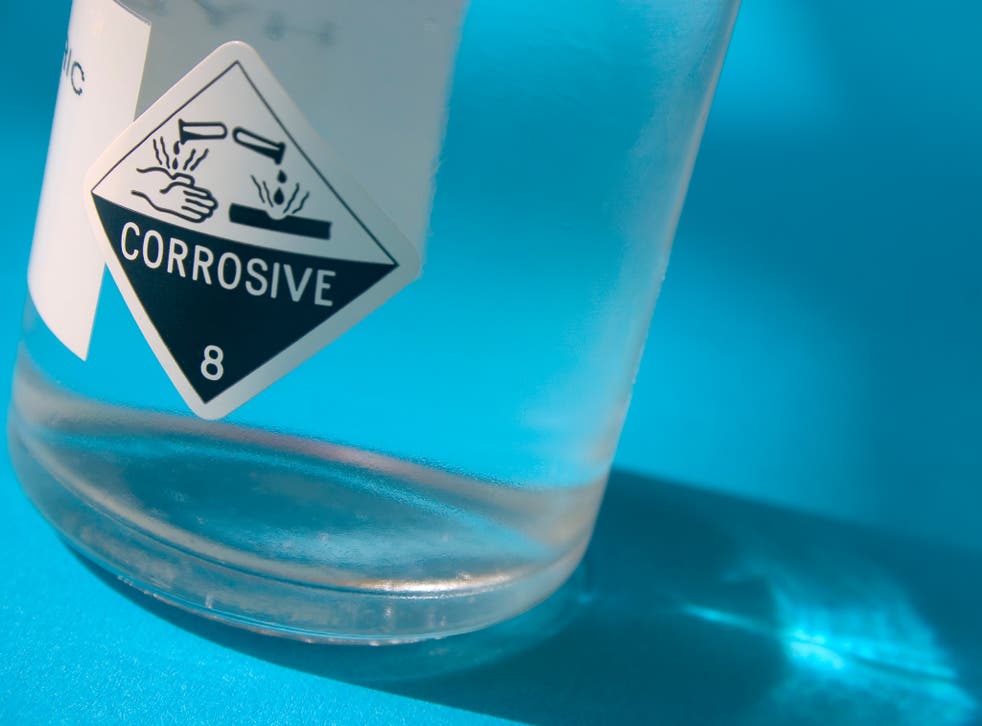 A survivor of gang rape in India has been attacked with acid for the fifth time as she was taking shelter in a women's refuge, but police have disputed her account.
A woman who was allegedly raped by more than one man in 2008 following an argument over property then suffered five separate acid attacks, mostly from the same perpetrators.
While taking cover at a women's hostel in Uttar Pradesh, a region in north India, the 35-year-old mother said she was attacked again after a man scaled the wall and threw the corrosive liquid over her as she was filling a bucket of water.
"She was filling water at the hand pump when the attack took place. The attacker fled from the spot," local police chief Vivek Tripathi told AFP.
The Guardian reported police later said they found "no evidence" to back up the woman's claims of the latest attack which took place on Saturday night. Mr Trupathi was quoted saying that a bottle of acid was found in the bathroom from where the woman emerged just before the alleged attack, and that there was no sign of acid on her clothes or on the ground.
"Whatever evidence we have gathered doesn't support the theory she was attacked by acid by anybody else," he said.
The woman, who cannot be named for legal reasons, went into intensive care in hospital to be treated for burn injuries to her face and shoulder.
CCTV shows men molesting woman on New Year's Eve in India
Her husband questioned doubts from the police.
"Who would do it [burn her] then? If someone else did not do it, how did this happen?" he asked The Guardian.
She was being protected by a police officer 24/7 since the second most recent attack in March, but the officer was not allowed to enter the women's hostel.
The countries with anti-women laws

Show all 5
Police are now looking for the fifth attacker, and said they would investigate her claims.
Chief minister of Uttar Pradesh, Yogi Adityanath, also raised doubts about the woman's claims, telling a news channel that the women's hostel was "absolutely safe".
After the gang rape in 2008, the same men attacked the woman in 2012 and 2013 to try and force her to stop pursuing criminal cases against them.
Muslim acid attack victim: 'I believe it was a hate crime'
Two men allegedly force her to drink the corrosive liquid while she was on a train with one of her daughters in March. She was then assigned police protection.
Conflicting reports exist as to whether the perpetrators are facing trials for all the attacks and were released on bail in April, or whether they had been cleared of allegations of rape and acid attacks.
The alleged victim had been working at the Lucknow branch of Sheroes, a cafe that employs women who have survived acid attacks.
Despite India's top court banning the sale of acid to the public in 2013, attacks have mostly continued on the same scale.
The Acid Survivors' Foundation of India said about 250 acid attacks were reported in 2015, but experts say many more go unreported.
There were 61 reported acid attacks in Uttar Pradesh alone in the same year, the highest number of any region in the country.
Victims report suffering from physical injuries, trauma, as well as lifelong scars and social stigma.
Join our new commenting forum
Join thought-provoking conversations, follow other Independent readers and see their replies