'Gang rape' of student prompts arrests after video causes outcry in India
'The victim said that she was taken to a deserted place by the accused in a car and she was gang-raped,' says superintendent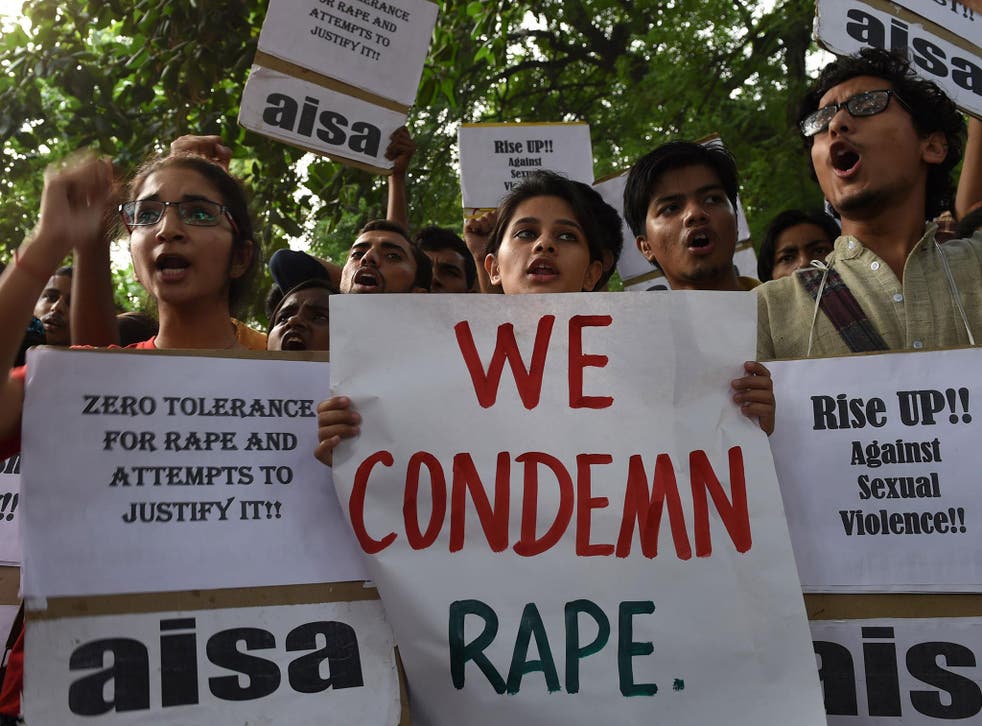 Five students have been arrested for allegedly abducting and raping a 19-year-old woman after a video of the young woman being surrounded and sexually assaulted in India went viral.
The incident took place in Dakshina Kannada in south western India several months ago, but only came to light in recent weeks after being widely disseminated on social media.
The girl was picked up by five men in a car and driven to a forested area where they are alleged to have and taken turns to rape her and film the act.
In her complaint, she told police she was unaware that the young men were filming the ordeal.
Police Superintendent Laxmi Prasad said the incident came to light on Wednesday after a clip of the gang-rape went viral on WhatsApp.
"The victim in her complaint said that she was taken to a deserted place by the accused in a car and she was gang-raped. They knew each other as they were from the same college."
World news in pictures

Show all 50
He added: "She also said that they threatened her with videos of the act. However, she has filed the complaint against them after the video went viral."
Officials familiar with the investigation said they were investigating allegations the victim had been drugged before the gang rape.
The five students study at a prestigious college in the city of Puttur.
The police have also arrested eight people for circulating the videos.
Rape is one of the most under-reported crimes in India – with some estimates indicating 90 to 95 per cent of rape cases remain unreported.
According to government data, the number of crimes against women reported to police in India rose by 83 per cent from 2007 to 2016. Four rape complaints were reported every hour in 2016, the data showed.
The conviction rate for crimes against women in India is very low – only 18.9 per cent and the lowest in a decade – according to the latest official crime statistics from 2016. The average conviction rate for all crimes is 47 per cent.
Join our new commenting forum
Join thought-provoking conversations, follow other Independent readers and see their replies