Eleven members of family in India found blindfolded and hanging from ceiling
Handwritten notes 'point towards observance of some definite spiritual/mystical practices by the whole family'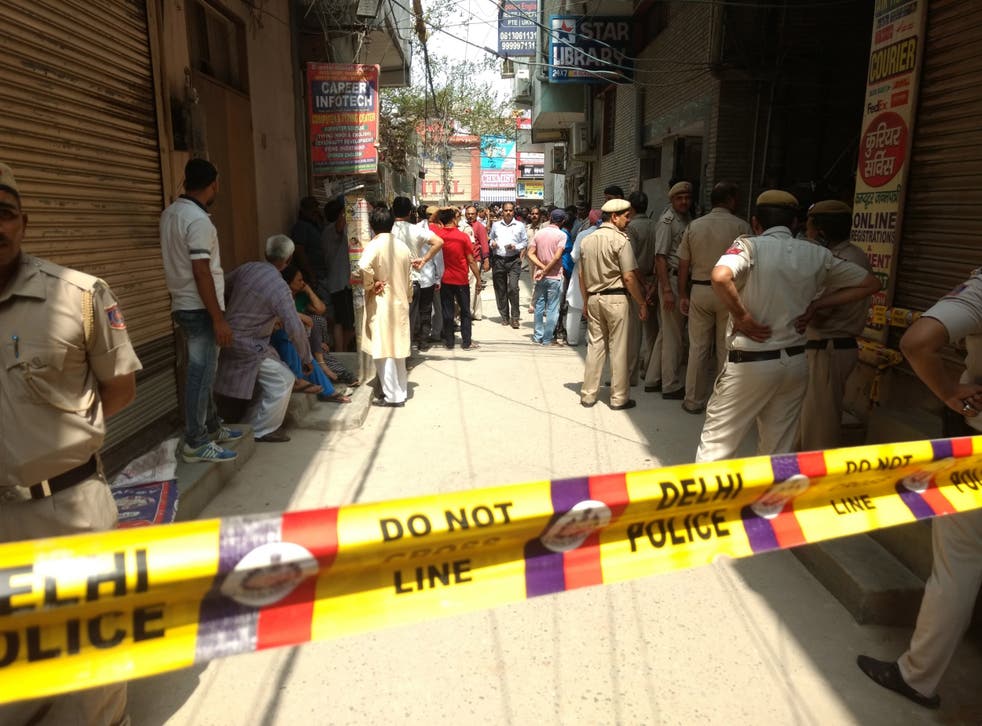 Eleven members of the same family have been found dead in India's capital city, most hanging from the ceiling of their home, blindfolded, gagged and with their hands tied behind their backs.
Police said some handwritten notes had been found in the house "which point towards observance of some definite spiritual/mystical practices by the whole family".
"These notes have strong similarity with the manner in which the mouths, eyes etc of the deceased were tied and taped," authorities said.
The religious beliefs angle is being investigated and a murder case has been registered, the police statement said.
The statement said the house had not been ransacked and no valuables were found to be missing.
The victims - a 77-year-old woman, her two sons and their wives, a daughter and five grandchildren - lived in the house above a food shop the family owned in the Burari district, in a northern part of Delhi.
Ten of the victims were found hanging from a railing attached to the ceiling, local media reported, while the elderly woman was found on the floor.
A neighbour said he found the door of the house open and the family hanging and called police to the scene.
People living nearby had not heard anything untoward, police said.
Reports said the family migrated to the capital from the northwestern state of Rajasthan about two decades ago and police were trying to get in touch with relatives there.