India hooch crisis: More than 100 dead after drinking homemade alcohol
'It is unimaginable that the business of illegal liquor operated on such a large scale'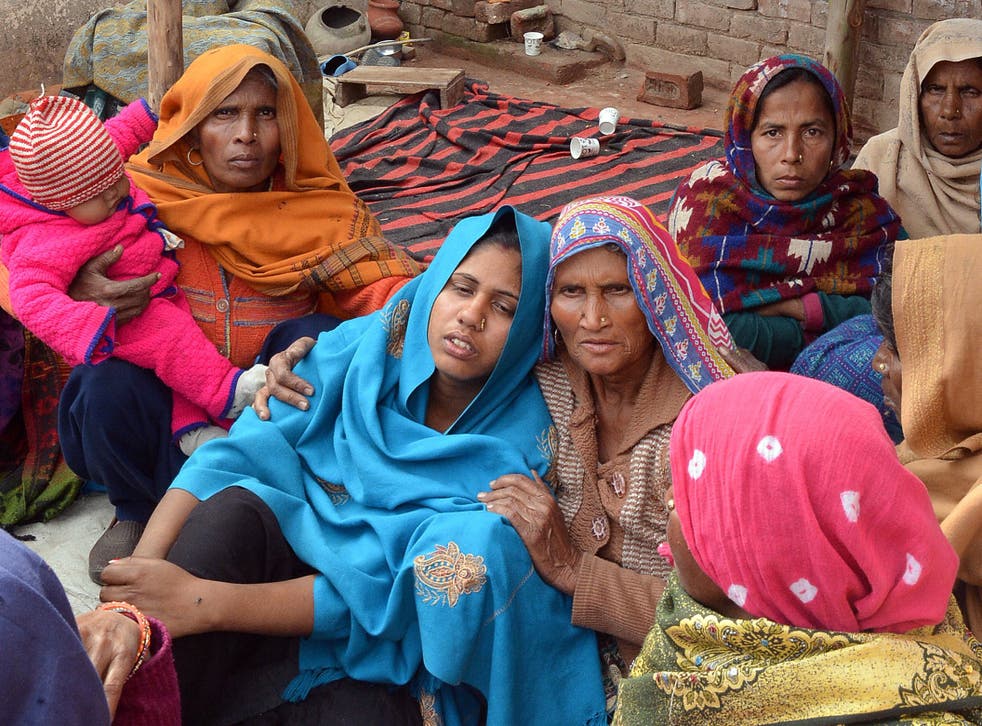 More than 100 people have died across two states in India after drinking bootleg alcohol, officials say, sparking a police crackdown and political recriminations.
While there is a thriving and well-established trade in hooch in the northern states of Uttar Pradesh (UP) and Uttarakhand, it is the first time in years that a string of poisonous batches has had such a devastating and deadly impact.
Those poisoned in the past four days fell sick at prayer meetings, weddings and other mass gatherings mostly in Saharanpur in UP and Haridwar in Uttarakhand, as well as in villages all along the border of the neighbouring states.
Dharam Singh, a 36-year-old Saharanpur resident, told the Indian Express that he was aware of five victims in his family alone. One, his brother Gulab, had died.
"There are four or five people in our village that engage in selling this liquor," he said. "It is an open secret. One of them sold it to our family members on Thursday. We rushed them to the hospital but my youngest brother couldn't make it."
The 10 countries that drink the most alcohol

Show all 10
Hospitals in the region have reported streams of patients all with similar symptoms of poisoning, including stomach and respiratory problems. Health officials are still conducting tests to establish the route cause of the incidents – and whether or not they are all connected.
The district magistrate of Saharanpur, Alok Kumar Pandey, said last week that doctors had concluded many victims died "due to liver infection and problems in their respiratory system".
In the meantime, police from both states have been carrying out joint raids along the border. In a two-day drive, police said, 3,049 people were detained and more than 79,000 litres of hooch confiscated.
Homemade alcohol is a common sight in the region, with a plastic pouch of liquor typically being sold for between Rs10-30 (11p-33p).
Priyanka Gandhi, the sister of opposition Congress leader Rahul Gandhi and newly appointed general secretary for the party in charge of eastern UP, criticised the two state governments for allowing the trade to get out of hand.
Indeed, she appears to accuse officials – Narendra Modi's Bharatiya Janata Party (BJP) is in power in both states – of profiting from the illicit alcohol industry.
In her first statement since she formally entered politics last month, Ms Gandhi said "no amount of condemnation is enough for this heart-wrenching incident".
"It is unimaginable that the business of illegal liquor operated on such a large scale under the patronage of the Uttarakhand and Uttar Pradesh governments," she said.
The chief of the local opposition Samajwadi Party said its officials "[had] been alerting the government about such activities, but they did not act as some of its leaders are involved".
But the BJP chief minister of UP, the Hindu monk Yogi Adityanath, told the Press Trust of India that Samajwadi Party politicians "were found to be involved in past hooch tragedies". "We can't deny conspiracy this time too," he said.
The total deaths in the outbreak stood at 105 as of Monday morning, 69 in UP and 36 in Uttarakhand. Officials believe it to be the deadliest incident since a similar case killed 172 in West Bengal in 2011.
Register for free to continue reading
Registration is a free and easy way to support our truly independent journalism
By registering, you will also enjoy limited access to Premium articles, exclusive newsletters, commenting, and virtual events with our leading journalists
Already have an account? sign in
Register for free to continue reading
Registration is a free and easy way to support our truly independent journalism
By registering, you will also enjoy limited access to Premium articles, exclusive newsletters, commenting, and virtual events with our leading journalists
Already have an account? sign in
Join our new commenting forum
Join thought-provoking conversations, follow other Independent readers and see their replies