India Independence Day: Two children die after throats slit by kite strings
A motorcyclist also died after his throat was cut by one of the strings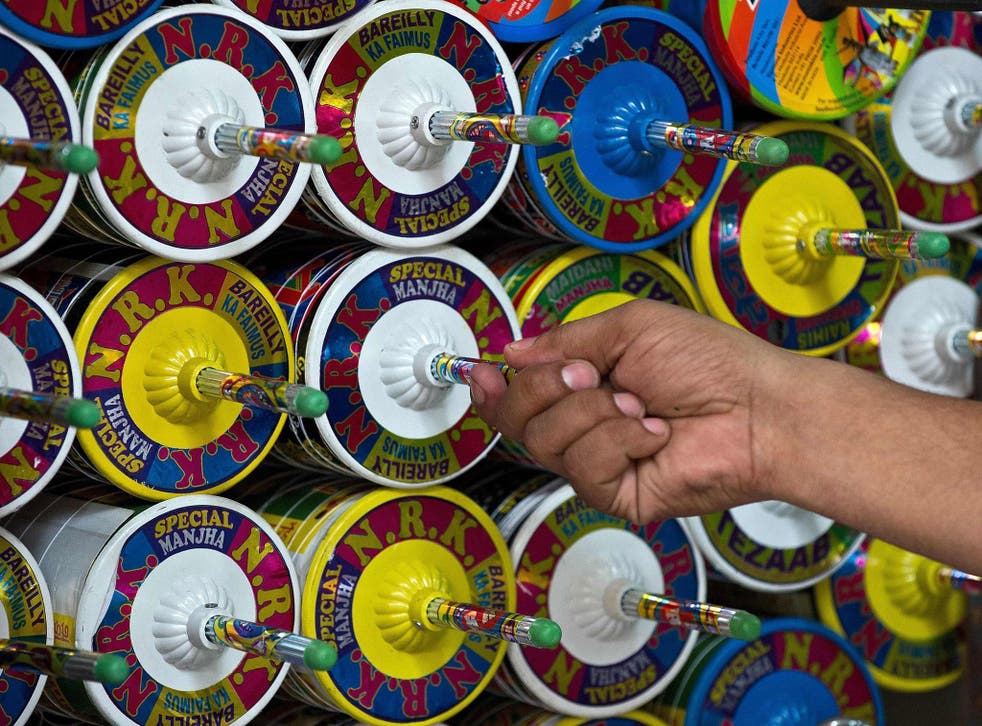 Two children and a motorcyclist have died in India after their throats were slit by glass-coated kite strings on the country's Independence Day.
The two children, Saanchi, 3, and Harry, 4, died in separate incidents. They had both been looking through the sunroofs of their cars when their throats were cut. A young man, 22-year-old Zafar Khan, was riding his motorbike when his throat was slit, the BBC reports.
Flying kites is a popular activity on India's Independence Day, but the "manja" strings, which are coated with powdered glass to make them sharper and stronger.
These cheap synthetic strings have flooded the Indian market from China, while the tradition of flying kites in August has become more competitive and dangerous as people try to cut through other people's strings while flying their kites, Sky News reports.
Delhi's government has now banned the use of glass coated "manja" strings, The Indian Express reported, following the three deaths.
Join our new commenting forum
Join thought-provoking conversations, follow other Independent readers and see their replies