Men's rights activism on the rise in India in response to #MeToo movement
Netflix documentary director says '#MenToo is as important as #MeToo'
Adam Withnall
Delhi
Tuesday 14 May 2019 09:38 Comments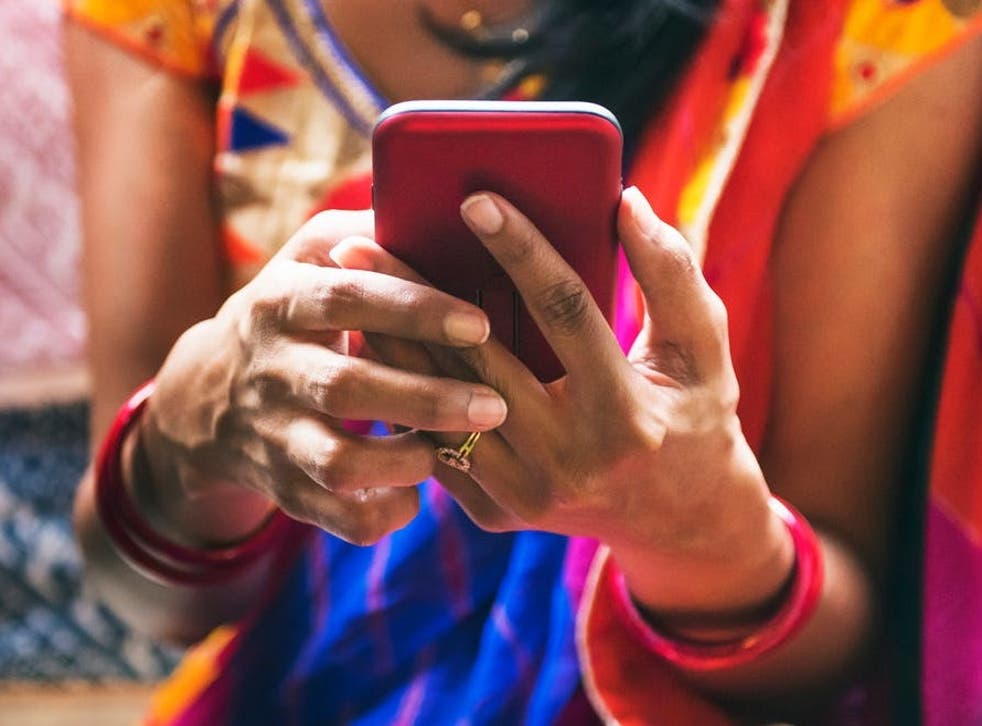 An Indian filmmaker has joined calls for the creation of a "#MenToo" movement for men's rights, saying it should be "as important as #MeToo", the global uprising of women against sexual harassment.
Deepika Bhardwaj, the director of Martyrs of Marriage, a documentary on the abuse of anti-dowry laws that is currently streaming on Netflix, wrote in an op-ed for the Times of India that men were being treated as "disposable or collateral damage … sacrificed at the altar of the idea of protecting women".
Since an international outcry at the 2012 gang rape of a woman on a bus in Delhi, India has greatly tightened its laws protecting women from offences including rape and sexual harassment.
There has, however, been a corresponding flourishing of men's rights activism led by conservative activists. As many as 45 individual men's rights NGOs now operate in India under an umbrella organisation called Save Indian Family.
Bhardwaj's claim – that men are being "lynched socially" over rape and abuse reports regardless of whether there's "an iota of truth in the allegations" – follows a backlash from fans and friends of the actor Karan Oberoi, who has been remanded in judicial custody over rape allegations made against him.
According to the Times of India, which promoted Bhardwaj's op-ed on the front page of many of its city editions across the country on Monday, men's rights activism in India can trace its routes to the anti-dowry laws that were strengthened in 2005.
The dowry – a payment from a woman's family to her husband upon marriage – has been outlawed in India since 1961. But it remains commonplace, as does the practice of "dowry harassment" – where a new or prospective wife is subjected to abuse by her husband until her family agrees to pay up.
Bhardwaj's Netflix film includes as case studies men who have committed suicide after they were accused and charged with dowry harassment, allegations their families denied.
Though the case against Oberoi is ongoing, Bhardwaj uses it as an example of where "the word of a woman is treated as gospel truth by society. No one bats an eyelid when a man is called a 'rapist, sexual predator, molester' and much worse without anything proven against him, just because a woman accused him."
Oberoi is the latest high-profile figure accused as the #MeToo movement has had a major impact across industries in India, from Bollywood to the media and government ministers.
#MeToo movement – In pictures

Show all 24
Former junior foreign minister Mobashar Jawed Akbar, the most high-profile figure to quit their job over the claims last October, has denied sexual misconduct allegations from more than 10 women.
But in a country that remains highly socially conservative, #MeToo accusers have themselves been subject to a backlash of intimidation, threats and lawsuits. One of Mr Akbar's most prominent accusers, journalist Priya Ramani, is currently on trial for a charge of criminal defamation.
Rituparna Chatterjee, an activist who is writing a book on #MeToo in India, told the Guardian: "[After last October] all the men were on the back foot and squirming and really uneasy. And then they laid low. And now they're coming back, and hitting really hard."
Register for free to continue reading
Registration is a free and easy way to support our truly independent journalism
By registering, you will also enjoy limited access to Premium articles, exclusive newsletters, commenting, and virtual events with our leading journalists
Already have an account? sign in
Register for free to continue reading
Registration is a free and easy way to support our truly independent journalism
By registering, you will also enjoy limited access to Premium articles, exclusive newsletters, commenting, and virtual events with our leading journalists
Already have an account? sign in
Join our new commenting forum
Join thought-provoking conversations, follow other Independent readers and see their replies