Indian authorities hunt boat carrying more than 100 migrants after it disappears 'en route to New Zealand'
Police believe the fishing boat was so overcrowded that people had to leave their luggage behind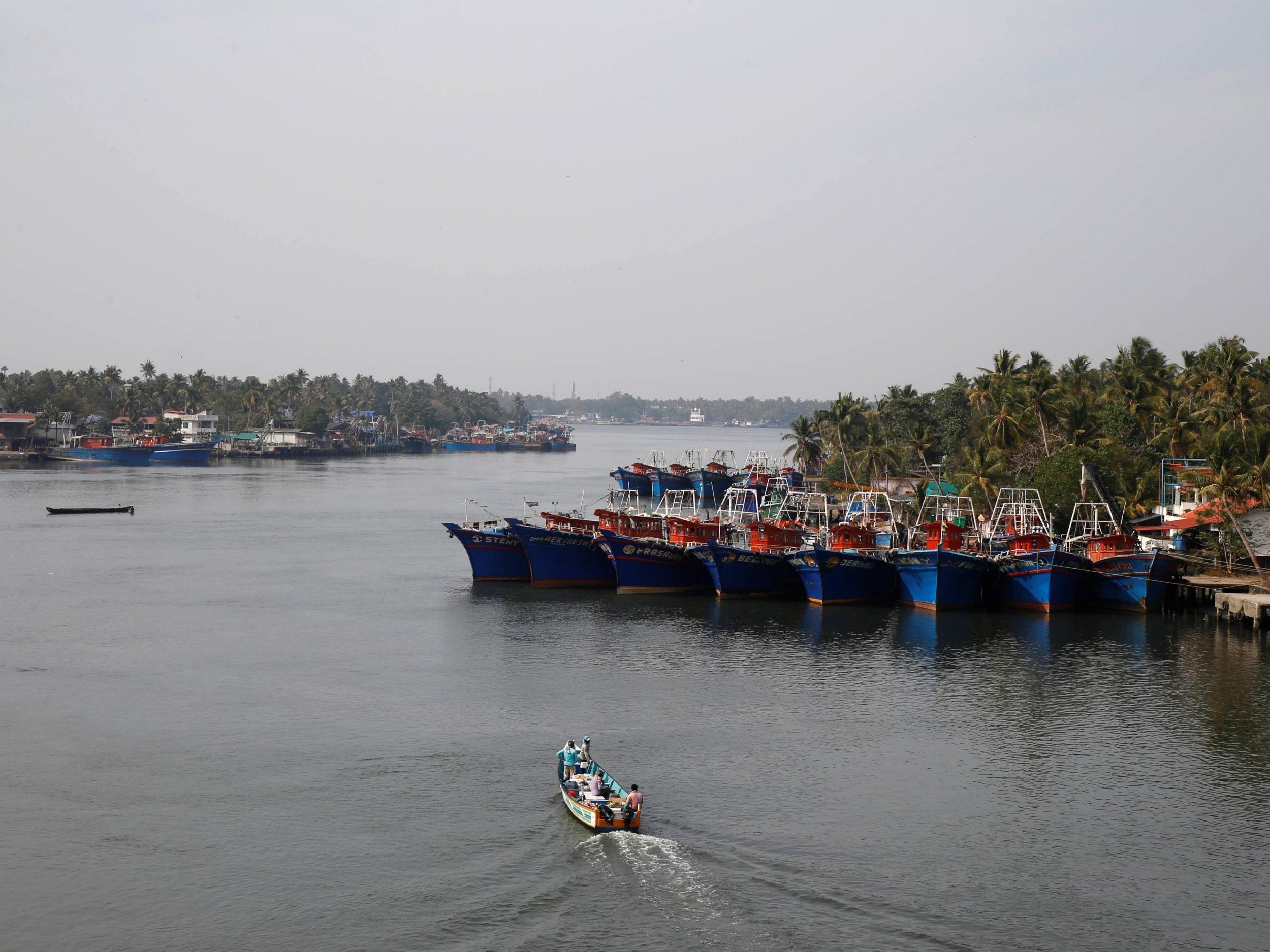 The Indian coastguard is racing to locate an overcrowded fishing boat that police suspect has been commissioned by people smugglers for an attempted journey to New Zealand.
More than 100 people are believed to be on board the vessel, which departed a port in southern Kerala state on 12 January. Police have arrested one man on suspicion of being involved in a smuggling ring.
Authorities were alerted to the smuggling operation by the discovery of scores of packed bags abandoned at Munambam harbour. They contained dry goods, clothes and identification documents – "everything needed for a sea journey", according to MJ Sojan, additional superintendent of police in Kerala.
Police believe the fishing boat was so overcrowded that people had to leave their luggage behind.
Officers have been questioning 19 people who said they decided against boarding the boat. Those witnesses, according to the Indian Express, said smugglers were charging between ₹120,000 and ₹300,000 (£1,300 to £3,250) per person.
Many of those on board had travelled to Kerala by plane from Delhi, and police in the capital said they had detained 29-year-old Prabhu Dhandapani for his alleged connection to the smuggling ring.
Mr Dhandapani told police the boat was heading for New Zealand, two police officers told the Reuters news agency, on the basis that it was considered more welcoming to refugees than neighbouring Australia.
While Australia refuses to resettle asylum seekers arriving by boat in a policy intended to deter such journeys, there has never been a large boat arrival of would-be migrants in New Zealand, due to its considerably greater isolation in the South Pacific.
As for the vessel that left Kerala, Sojan admitted that police had not been able to trace the boat so far – "no radio connection, no radar, nothing is coming out".
"The people and boat are missing somewhere in the sea," he said. "Many Indian agencies including the coast guard are trying to locate the boat."
For the migrants to reach New Zealand, they would need to travel more than 7,000 miles through some of the roughest seas in the world. Cyclones and storms are common in the straits between Indonesia and Australia, the most likely route for the boat.
Support free-thinking journalism and attend Independent events
"Although there has never been a mass arrival in this country, there's no doubt that New Zealand is a target for people smugglers and a mass arrival at some stage is a very real possibility that we need to be fully prepared for," said Stephen Vaughan, an assistant general manager at Immigration New Zealand.
Mr Vaughan said the department did not comment on specific cases but remained vigilant, and that the country's laws allowed for the detention of people arriving on undocumented vessels for up to six months.
"While reports of these types of ventures are concerning, the message to anyone contemplating such a journey is simple: Any attempt to reach New Zealand will put your life, and the lives of your family members, at great risk," he said.
Additional reporting by agencies
Join our commenting forum
Join thought-provoking conversations, follow other Independent readers and see their replies