Days after high-profile case led to protests, another teenager 'raped and set on fire' in India
Victim said she was home alone at time of alleged attack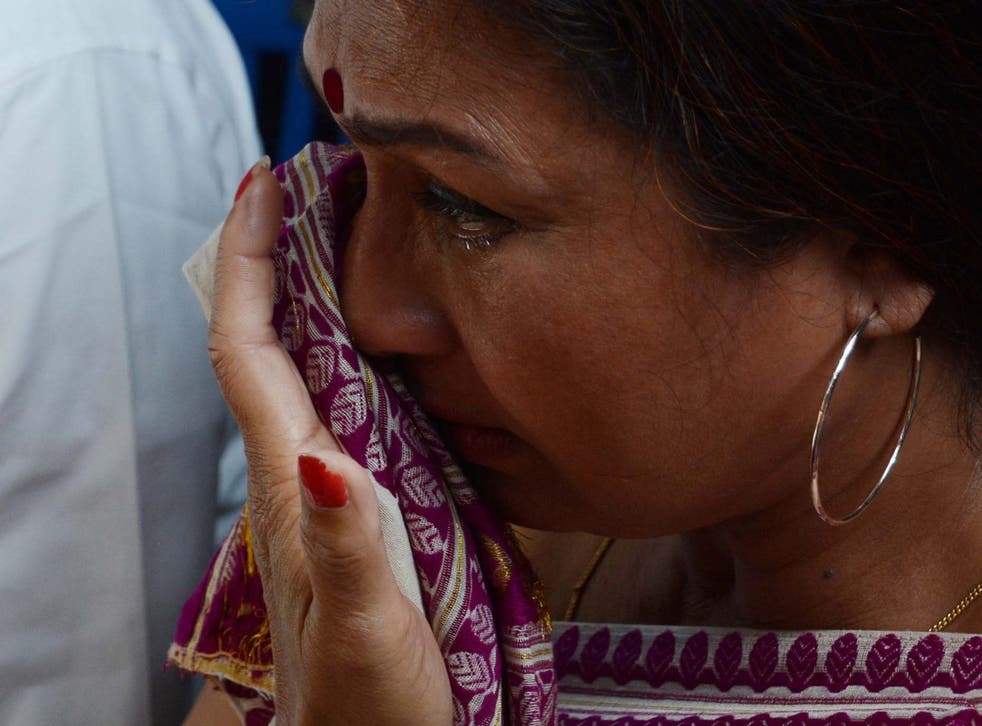 An Indian teenager has suffered burns to 90 per cent of her body after allegedly being raped and set on fire with kerosene at her home in Uttar Pradesh – just days after a similar case in the region caused widespread anger across the country.
The victim, 18, said she was home alone when she was sexually assaulted in Fatehpur on Saturday – with regional media claiming she was immolated after she said she would reveal what had happened.
Officers are reportedly investigating her uncle, 22, in relation to the attack.
Regional police told the Times of India: "The girl, in her statement, said that while she was alone in her home on Saturday… her 22-year-old uncle came and raped her".
The two are reported to have been romantically involved before the incident took place, with family members and locals meeting to agree the couple would not enter into a relationship before they were married.
World news in pictures

Show all 50
She has since been moved to a hospital in Kanpur.
It comes just days after a separate incident in which a woman was burned to death in nearby Unnao district as she travelled to court to testify in a rape case she filed against two men.
Five men, including two people accused of sexually assaulting her and were out on bail, were arrested on suspicion of setting her on fire.
In response protestors took to the streets off Delhi for a candle-lit march, demanding justice for the victim – clashing with police who deployed water cannon to suppress the action against what was the latest in a string of brutal sexual assaults in the country.
More than 32,500 cases of rape were registered in India from 2017 to 2018 – making up more than 90 incidents a day. The conviction rate for the crime stood at just over 25 per cent.
Just a few months prior a young woman from the same region who accused state lawmaker Kuldeep Singh of raping her in 2017 was critically injured in a car crash shortly after she made her claim.
Register for free to continue reading
Registration is a free and easy way to support our truly independent journalism
By registering, you will also enjoy limited access to Premium articles, exclusive newsletters, commenting, and virtual events with our leading journalists
Already have an account? sign in
Register for free to continue reading
Registration is a free and easy way to support our truly independent journalism
By registering, you will also enjoy limited access to Premium articles, exclusive newsletters, commenting, and virtual events with our leading journalists
Already have an account? sign in
Join our new commenting forum
Join thought-provoking conversations, follow other Independent readers and see their replies