Indian state minister suggests women over 30 cannot be rape victims
Upendra Tiwari also says women should only complain about sexual assault when it happens 'and not after years'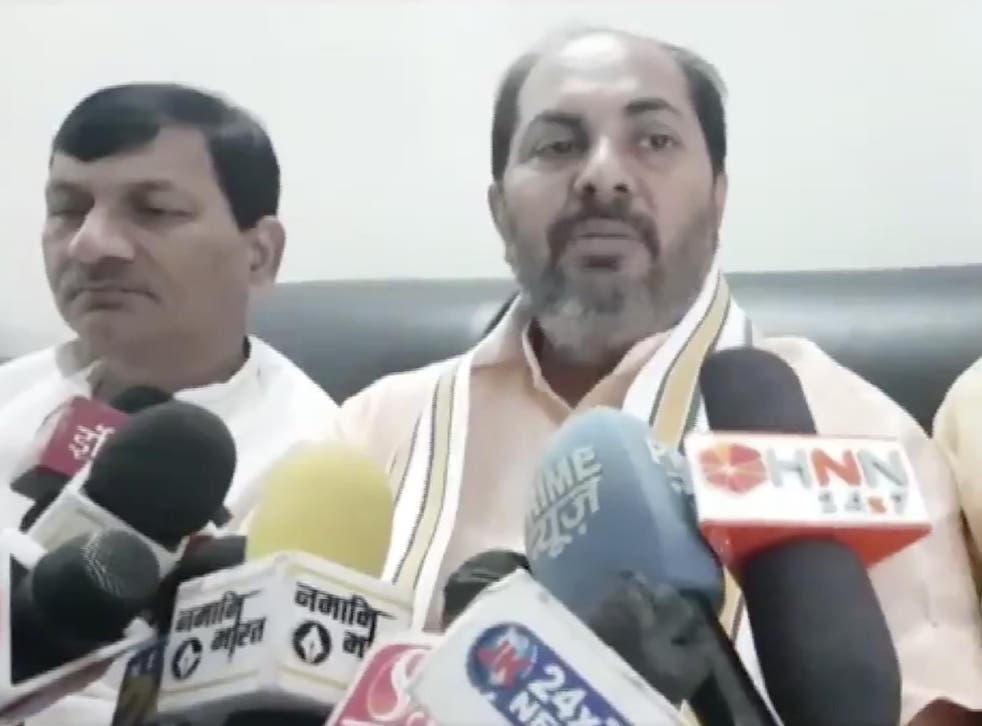 A minister in India's most populous state has sparked controversy after he appeared to question whether women past their twenties could be victims of rape.
Upendra Tiwari is a minister of state in Uttar Pradesh, which has seen a spate of recent reports of sexual assaults towards young children, not all of them accurate.
The latest involved the murder of a two-year-old girl in the city of Aligarh, allegedly following a financial dispute between two families. Police were forced to deny initial reports that the girl had also been raped.
Asked about the issue of sexual assaults in the state, the minister for forestry and water resources told journalists that rape cases "varied in nature", according to the ANI news agency.
"If there is a minor girl who has been raped, we consider it to be rape. But in some cases, we see married women, who are 30 to 35 years of age, that is another nature," Mr Tiwari said.
Indian General Election 2019

Show all 10
The comments seem to follow a pattern of growing "men's rights" activism in India, with women who are victims or suspected victims of sexual offences coming under fire online.
The cause has become a popular one among conservative campaigners, with a large number of diverse men's rights groups operating under an umbrella organisation claiming to champion family values.
Mr Tiwari also said women should only complain about sexual assault when it happens "and not after years".
And speaking to ANI, the minister said: "Very often 30-35-year-old married women when they fall out of relationship make such allegations of rape. Such charges cannot be taken on face value."
Mayawati, the most prominent political opposition leader in Uttar Pradesh, said the recent increase in attacks on women in the state showed law and order had broken down under the government of chief minister and far-right Hindu nationalist cleric Yogi Adityanath.
Mr Tiwari insisted the Adityanath government had taken strict action in what he considered rape cases.
Join our new commenting forum
Join thought-provoking conversations, follow other Independent readers and see their replies