India deports first Rohingya Muslims back to Myanmar despite last minute asylum plea
Each man carried a single bag of belongings as they were taken from prison for deportation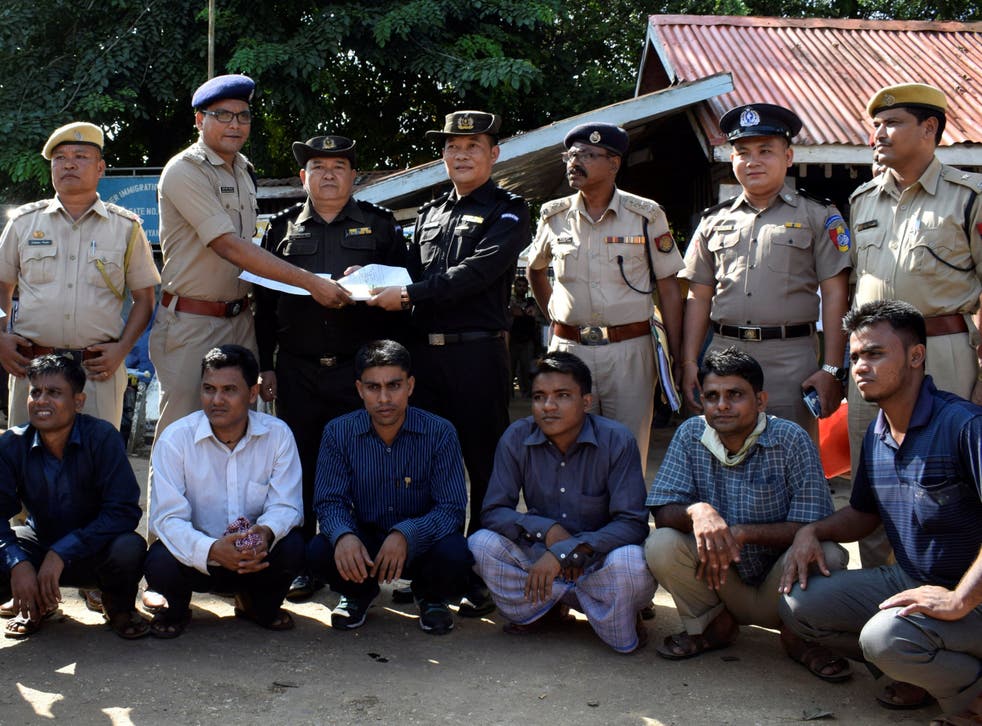 India has deported the first seven Rohingya Muslims back to Myanmar after the government ruled that they should be treated as illegal immigrants rather than qualifying for asylum.
The men were handed over to Burmese officials at the border between the two countries, just hours after the Supreme Court rejected a last minute plea from their lawyer.
The men were arrested in 2012 in the eastern city of Assam, and have been held in prison since then on charges of illegal entry.
Each man carried a single bag of belongings when they were removed from prison for deportation, an officer speaking on condition of anonymity told the Associated Press. Bhaskar J Mahanta, a police official in Assam, confirmed the men had been "handed over to the authorities of Myanmar" at a border post in Manipur.
At the Supreme Court, defence lawyer Prashant Bhushan argued that the men feared reprisals if they returned to Myanmar, and called for the UN high commissioner for refugees to be allowed to intervene in the case.
Though they were arrested some five years before the brutal August 2017 military crackdown that led 700,000 Rohingya to flee Rakhine state in northern Myanmar, the men said the persecution dated to much earlier and they had fled "genocide" like the rest.
But the Supreme Court ruled in the government's favour on the basis that, unlike most Rohingya Muslims in Myanmar, the men would be accepted as citizens. A government lawyer told the judges that Myanmar had given seven certificates of identity and one-month visas to facilitate the deportation.
Rohingya crisis one year on – Myanmar camps in pictures

Show all 30
"We don't want to interfere with the government's decision," said chief justice Ranjan Gogoi in one of his first judgments since taking over the role on Tuesday.
An estimated 40,000 more Rohingya have taken refuge in parts of India, mostly in places with larger Muslim populations.
India's government says it has evidence there are extremists who pose a threat to the country's security among the Rohingya. The country is fighting insurgencies in northern Kashmir and in its northeastern states.
The government said in an affidavit filed in the Supreme Court on Thursday that the deportations were "an administrative decision involving diplomatic and other considerations including an overwhelming consideration of national interest".
But rights groups criticised the ruling. Human Rights Watch said that "deporting these men will place them at severe risk of torture and abuse". Amnesty International said their deportation "violates customary international law".
And after the ruling Mr Bhushan, the defence lawyer, said the seven men "may be tortured and even may be killed" back in Myanmar. "It is a clear case of human rights violation," he said.
Additional reporting by agencies
Join our new commenting forum
Join thought-provoking conversations, follow other Independent readers and see their replies