India's first transgender mayor wins election by over 4000 votes
Independent candidate Madhu Kinnar beat the Bharatiya Janata Party's (BJP) Mahaveer Guruji to become mayor of Raigarh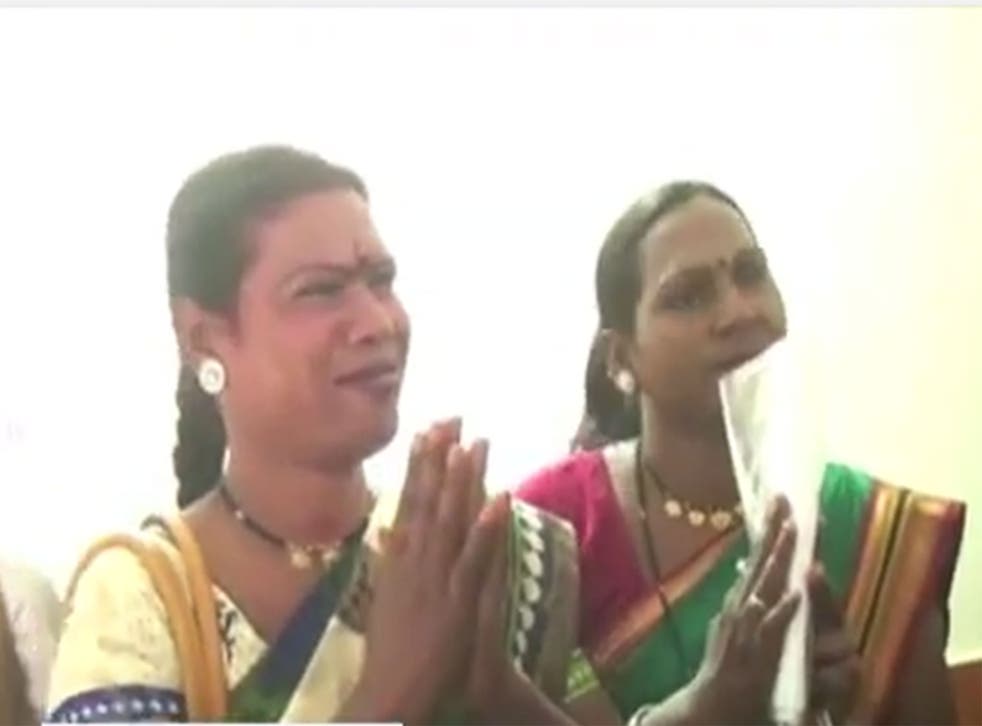 History has been made in India after a transgender candidate won a mayoral election in Chhattisgarh's Raigarh Municipal Corporation.
Independent candidate Madhu Kinnar defeated her opposition by 4357 votes on 4 January, beating the Bharatiya Janata Party's (BJP) Mahaveer Guruji to become mayor of Raigarh.
Kinnar, 35, funded her electoral campaign by working as a singer and dancer on Howrah-Mumbai trains in 2014, and only stopped when she was asked to represent her local community.
"It was the public support that encouraged me to enter the poll fray for the first time and because of their support only, I emerged as the winner," Kinnar said in an interview.
"People have shown faith in me. I consider this win as love and blessings of people for me. I'll put in my best efforts to accomplish their dreams."
The win is a historic occasion for the LGBT population in Raigarh, which lies west of the India-Bangladesh border. However homosexuality still remains a criminal offence in India, with those caught in sexual acts imprisoned.
Last year it was ruled by India's supreme court that transgender people could be legally recognised as a 'third gender'. Three months later a television station recruited India's first ever transgender news anchor, Padmini Prakashi.
The Congress Party reportedly described Kinnar's successful candidacy as "BJP's loss, not Madhu's win".
"There was no Modi wave in Raigarh this time. People of Raigarh were fed up with the corruption of BJP, hence they voted for Madhu. It is not Madhu Kinnar's victory, but it's a loss of BJP," Raigarh district Congress President Narendra Negi said.
After their defeat, the BJP stated that they will review the people's mandate.
Join our new commenting forum
Join thought-provoking conversations, follow other Independent readers and see their replies