India's illegal sand mining trade claims hundreds of lives and poses threat to the environment
Illegal sand mafias are being attacked by authorities while journalists who have spoken out about the activity have been killed in violence that has also taken the lives government officials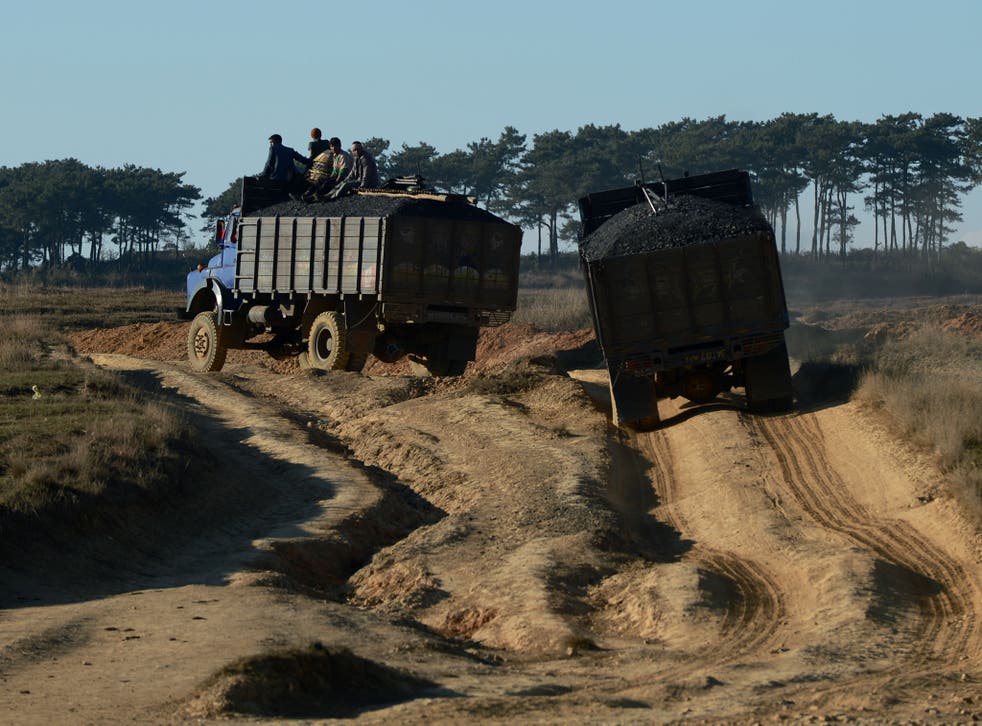 Like many natural resources the amount of sand around is finite but, despite this, the illegal mining of the unremarkable material has been booming in India.
Indian police have recently arrested two men suspected of kidnapping and killing a journalist in the country. Sandeep Kothari was abducted and beaten to death by a group of men, with alleged links to a "sand mafia," who then burned his body and left it beside railway tracks, earlier this month.
According to members of the Mr Kothari's family, the journalist had filed a court case against the owners of mining companies to stop sand mining.
Sand mining allegedly destroys ecosystems and in the US it is blamed for the erosion of beaches, water, and air pollution. Since 2005, over 20 Indonesian islands have been lost due to the effects of sand mining, Wired reported.
Deadly heatwave hits India

Show all 15
On 22 June, authorities in Mune, close to Mumbai, confiscated 65 vehicles involved in the illegal transportation of sand. Only days before, the chief minister of Maharashtra, Devendra Fadnavis, had ordered authorities to wipe out the sand mafia in the state.
In many cases, the authorities "Have to travel to remote spots at night to bust illegal mining activities," a senior official told The Times of India.
"They often face stiff opposition from people involved in illegal mining. There have been cases of physical assaults during raids," he added.
India's Supreme Court has this year warned that sand mining is undermining bridges and disrupting ecosystems all over the country, killing wildlife in the process. Regulations, however, are not rigorous enough, nor enforced to prevent its occurrence.
Battles between sand mafias have reportedly killed hundreds of people in the past few years, a death toll which includes the likes of police officers and government officials.
According to a leading environmental lawyer in India, Ritwitck Dutta, the scale on which sand is required, means it is extremely difficult to control or prevent illegal mining.
"The fundamental problem is the massive use of cement-based construction," Mr Dutta told Wired.
"That's why the sand mafia has become so huge. Sand is everywhere."
Register for free to continue reading
Registration is a free and easy way to support our truly independent journalism
By registering, you will also enjoy limited access to Premium articles, exclusive newsletters, commenting, and virtual events with our leading journalists
Already have an account? sign in
Register for free to continue reading
Registration is a free and easy way to support our truly independent journalism
By registering, you will also enjoy limited access to Premium articles, exclusive newsletters, commenting, and virtual events with our leading journalists
Already have an account? sign in
Join our new commenting forum
Join thought-provoking conversations, follow other Independent readers and see their replies