Indian government survey says universal basic income could combat poverty
However political challenges could 'derail' UBI before it got off the ground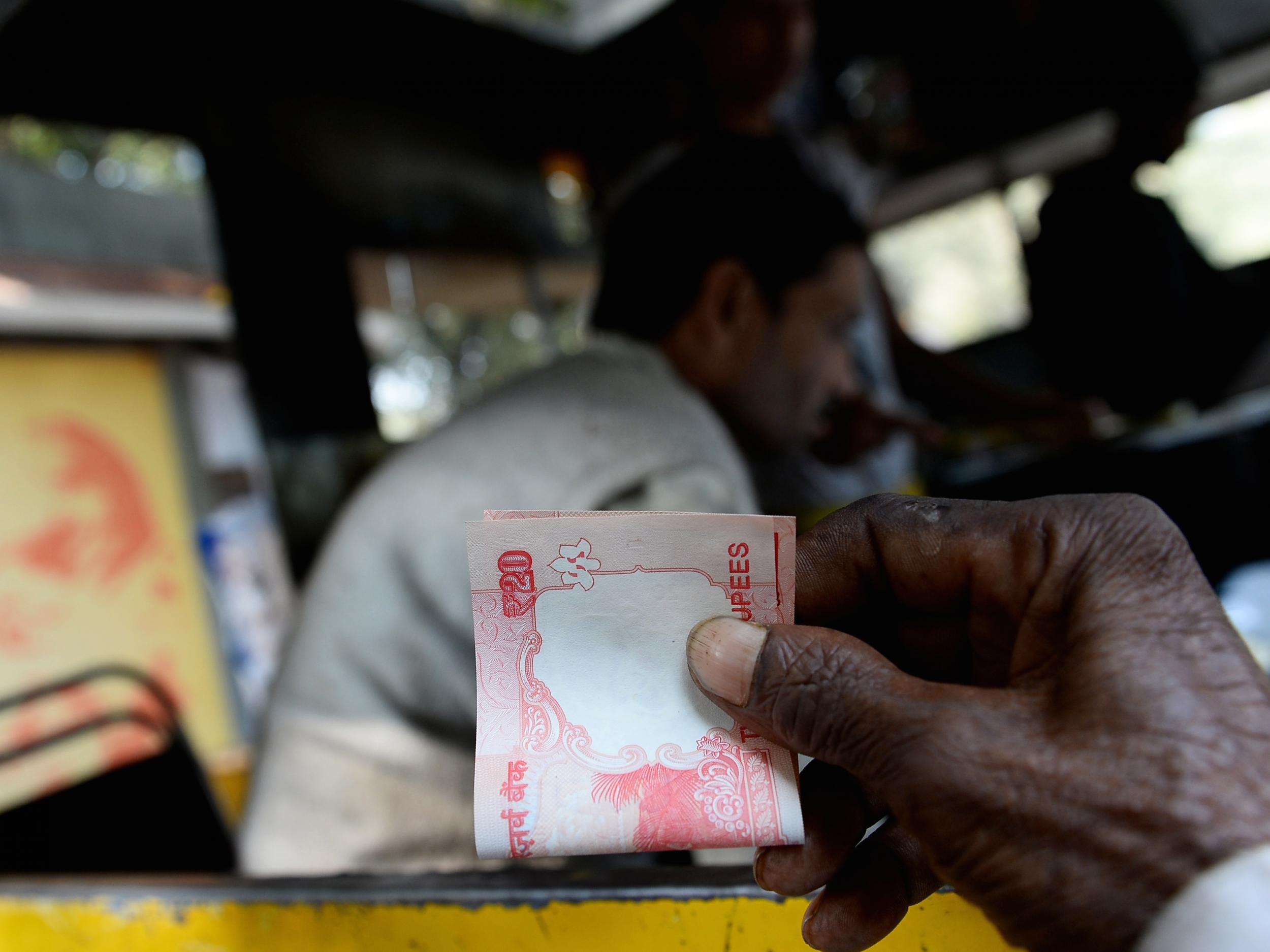 The Indian government has endorsed universal basic income (UBI) in an annual report.
UBI is a "powerful idea" and would be more effective at combating poverty than existing state benefits, according to the country's 2016-2017 Economic Survey.
However if it were implemented now political challenges could "derail" UBI before it got off the ground, the survey found, suggesting the country is not yet ready for the scheme.
The introduction of UBI is not expected to be announced in the Union Budget, which will be delivered in Parliament by Finance Minister Arun Jaitley on Wednesday, but it could be tabled for discussion in the near future.
If implemented, India would join Finland in providing free money to citizens.
Under a universal income system, citizens would receive a set amount of money from the state, forfeiting other benefits.
India, which has an estimated population of 1.3 billion people, has a growing economy, but around 29.5 per cent of people live in poverty, according to a 2014 government report – particularly in rural areas.
Professor Guy Standing, a founding member of the Basic Income Earth Network, told Business Insider UBI trials in India had been "remarkably positive", giving people a sense of control over their money, reducing debt and empowering women.
The Survey praised Universal Basic Income as "a radical and compelling paradigm shift in thinking about both social justice and a productive economy", saying it could be to the twenty-first century "what civil and political rights were to the twentieth".
Meanwhile the report was damning of the current welfare system, which "inflicts an indignity upon the poor by assuming that they cannot take economic decisions relevant to their lives.
An unconditional cash transfer treats them as agents, not subjects."
The concept of UBI received a boost recently when the government of Finland announced the introduction of a trial involving 2,000 unemployed people.
The recipients will be given €560 (£480) every month for two years unconditionally, even if they find work.
India elephants with knitted jumpers
Show all 9
In a statement, the Finnish government said: "The primary goal of the basic income experiment is related to promoting employment. The experiment, including follow-up research, aims to find out whether basic income promotes employment."
However, India could face significant obstacles to implementing UBI which do not exist in Finland due to the vast differences in social and economic context.
The Survey pointed that the Indian state suffers from "high levels of corruption, clientelism, rules and red tape" which could make delivering UBI difficult.
Join our commenting forum
Join thought-provoking conversations, follow other Independent readers and see their replies