India's 'worst water crisis in its history' is only going to get worse, government think tank says
'By 2030, the country's water demand is projected to be twice the available supply'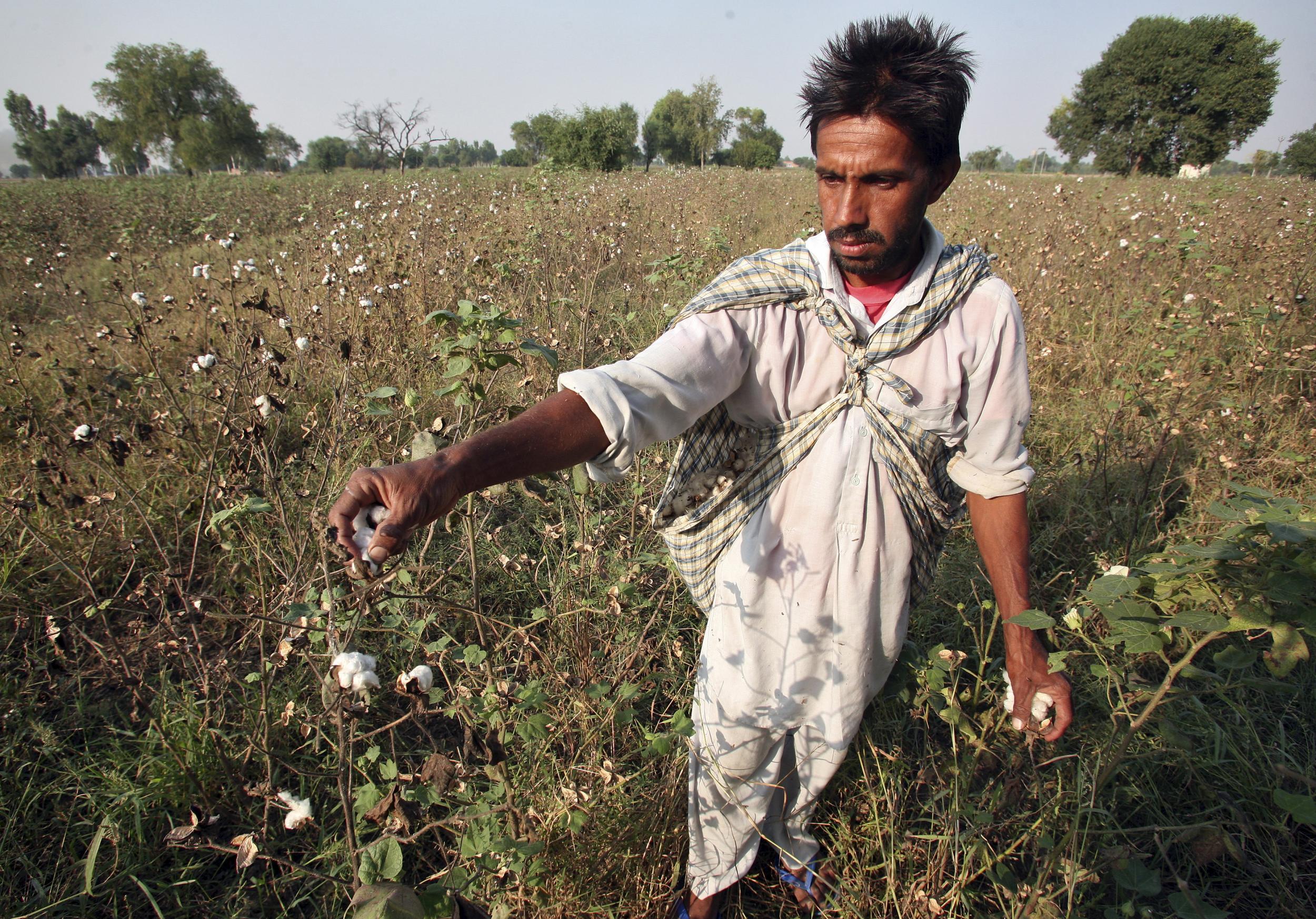 India is suffering from the worst water crisis in its history and around 600 million people face a severe water shortage, according to a government think tank.
Approximately 200,000 people die every year due to inadequate access to clean water and it's "only going to get worse" as 21 cities are likely to run out of groundwater by 2020.
In the longer term, the undersupply will become even more acute in the South Asian nation, as demand increases with the 1.4 billion population growing at a rate of around 1 per cent.
"By 2030, the country's water demand is projected to be twice the available supply," the Niti Aayog report reads. "[This will cause] severe water scarcity for hundreds of millions of people."
"There is an imminent need to deepen our understanding of our water resources and usage and put in place interventions that make our water use efficient and sustainable."
The expected degree of water scarcity will account for a 6 per cent loss in India's gross domestic product.
Indian cities and towns often run out of water throughout the summer due to the absence of infrastructure to deliver piped water to homes.
Sprawling queues for government water tankers and public taps are already a common sight in Indian slums since people are reliant on the service and the impending disaster would leave this provision even more thinly stretched.
Erratic rainfall also causes chaos in rural areas where people are similarly affected by a lack of access to safe water.
Groundwater is increasingly used for farming when monsoon rains do not deliver a sufficient level of precipitation meaning there is little to drink.
There has been an effort to develop sustainable water supplies in India in recent years with water conservation legislation existing in 80 per cent of the country.
However, poor data management and an abject failure to properly price water has prevented the country from making any significant progress.
"Where data is available, it is often unreliable due to the use of outdated collection techniques and methodologies," according to the report. "For example, groundwater data in India is based on an inadequate sample of [around] 55,000 wells out of a total [approximately] 12 million in the country."
In what could serve as encouragement to step up the pursuit of policies to better conserve water, several water-scarce states are the best at managing the resource.
Some of the best performers in the national composite water index – Gujarat, Madhya Pradesh, Andhra Pradesh, Karnataka, Maharashtra, Telangana – are states that have suffered from severe droughts in recent years.
"The action taken by these states, and their subsequent good performance on the index, are likely driven by necessity in the face of looming water shortages," asserts the report.
Other policies, such as the provision of free utilities, have not had the anticipated result.
"Policies like several states giving free electricity to farmers or giving financial support for groundwater extraction – borewells and tubewells – results in uncontrolled exploitation and wastage of resource," Suresh Rohilla, director of urban water management at the Centre for Science and Environment, told CNN.
Drip irrigation, a method that means farmers use drastically less fertiliser and diesel, has failed to become popular and its implementation is expensive for most people with state governments providing limited support.
"Primarily, water is not valued in India. It is very cheap in India," Samrat Basak, director for urban water at the World Resources Institute, told CNN. "People think it is free."
Alarmingly, the states ranked lowest – like Uttar Pradesh, Haryana and Jharkhand – are home to almost half of India's population along with the majority of its agricultural produce.
Join our commenting forum
Join thought-provoking conversations, follow other Independent readers and see their replies