Indian minister says women hoping to marry should not wear jeans
Backlash against Satyapal Singh follows similar anger in 2013 when he linked 'promiscuity' in Mumbai to a spate of rapes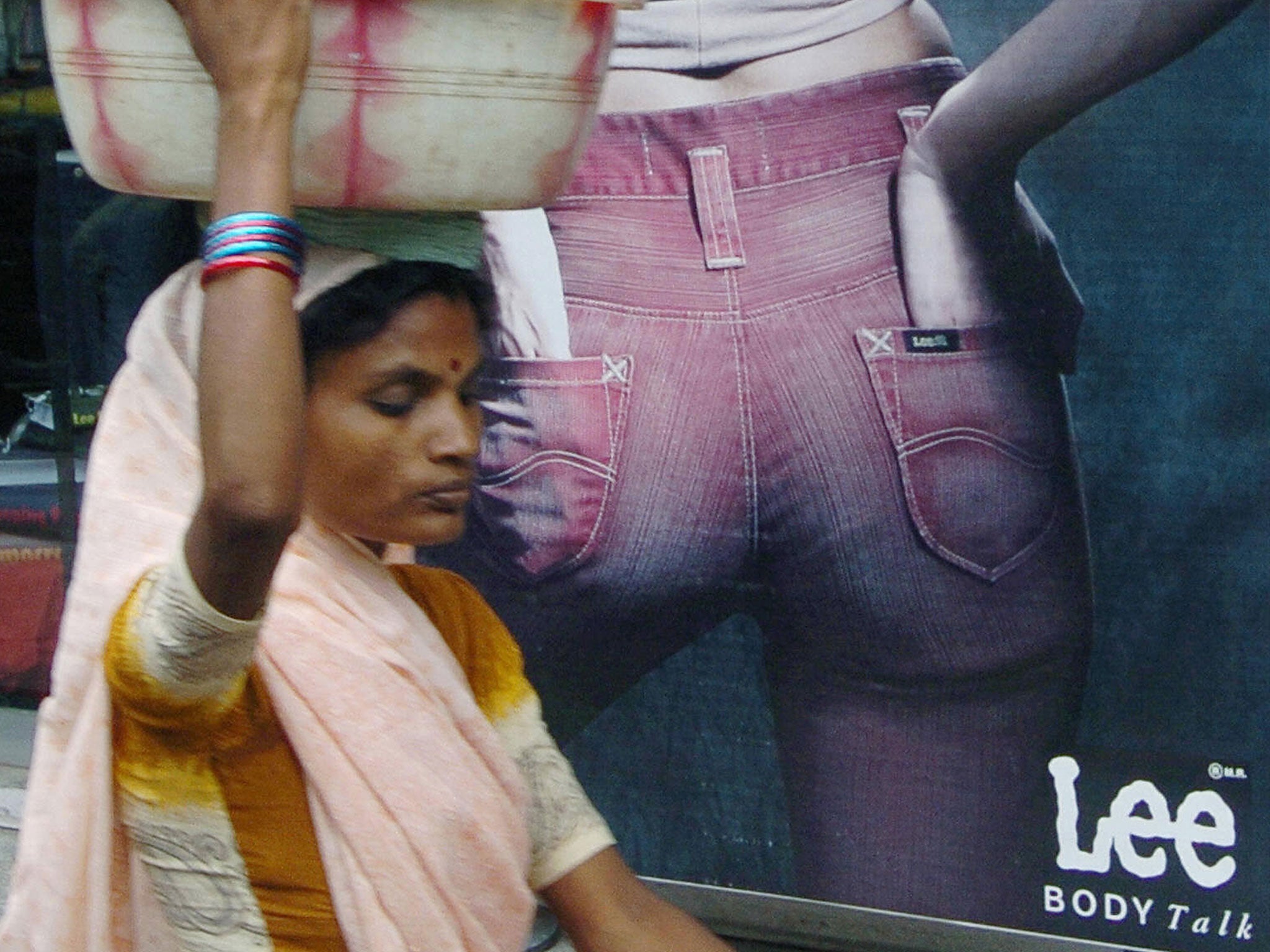 Women hoping to find a partner to marry should avoid wearing jeans, an Indian government minister has said.
Satyapal Singh, who drew anger for previous comments linking "promiscuity" to a spate of rapes, suggested women should stick clear of Western styles if they intended to marry.
Speaking to a group of students, the minister for human resources said: "No boy will be ready to marry a girl who comes to the [wedding stage] in jeans."
His comments triggered an angry backlash, with Preeti Sharma Menon, a senior member of the Aam Aadmi Party, saying she felt "sorry for whoever married this misogynist".
Mr Singh's comments came amid a wider appeal for Indians to adhere to traditional rules about dress.
He said it would also be inappropriate for men holding senior positions in faith groups to wear jeans.
A Twitter poll by the Hindustan Times of more than 1,000 people found around three-quarters disagreed with Mr Singh's remarks.
The comments looked likely to ignite a fresh row over the treatment of women in what is still a deeply conservative society.
India has struggled to deal with sexual crimes against women in recent years, with the number of rapes now averaging 92 a day.
The problem gained international attention in 2012 when a 23-year-old student was gang raped and murdered while travelling on a bus in Delhi.
Highlighting his latest comments on jeans, Kavita Krishnan, secretary of the All India Progressive Women's Association, pointed to the fact that Mr Singh had been made a minister "even after he blamed rape on 'promiscuous' women".
In 2013, Mr Singh courted controversy when, as Mumbai's chief of police, he linked a growing number of sex attacks in India to a "promiscuous culture" in which "obscene" behaviour was tolerated, including kissing in public.
World news in pictures
Show all 50
During an interview about an investigation into the gang rape of a 22-year-old that he was leading, the then-police chief said: "That is why I'm asking whether on one hand couples should be allowed to kiss in public and on the road, should they be allowed to indulge in obscene things?
"On the one hand you want to have a promiscuous culture and on the other you want a safe and secure environment."
He also defended the use of so-called moral policing, which saw a clamp down on alcohol and parties in Mumbai, saying it was for the "betterment of society".
Human Rights Watch has said that despite several high profile rape and assault prosecutions, "domestic violence, acid attacks, and murders of women in 2016 continued to spotlight the need for concerted government action to improve women's safety".
CCTV shows men molesting woman on New Year's Eve in India
However, Indian institutions have made moves towards promoting gender equality in the last 12 months.
In March, the Bombay High Court directed the Maharashtra state government to ensure that women are not denied entry to any place of worship that allows men access.
And in October, the government told the Supreme Court that the practice of triple talaq – when Muslim men can, without consent, divorce their wives by uttering the phrase "I divorce you" three times – violates constitutional rights.
Join our commenting forum
Join thought-provoking conversations, follow other Independent readers and see their replies