Indian magician 'Wizard Mandrake' is missing after being lowered into Ganges tied up with steel chains and rope
Moments before attempting trick, Wizard Mandrake reportedly said: 'If I can free myself it will be magic, if I cannot it will be tragic'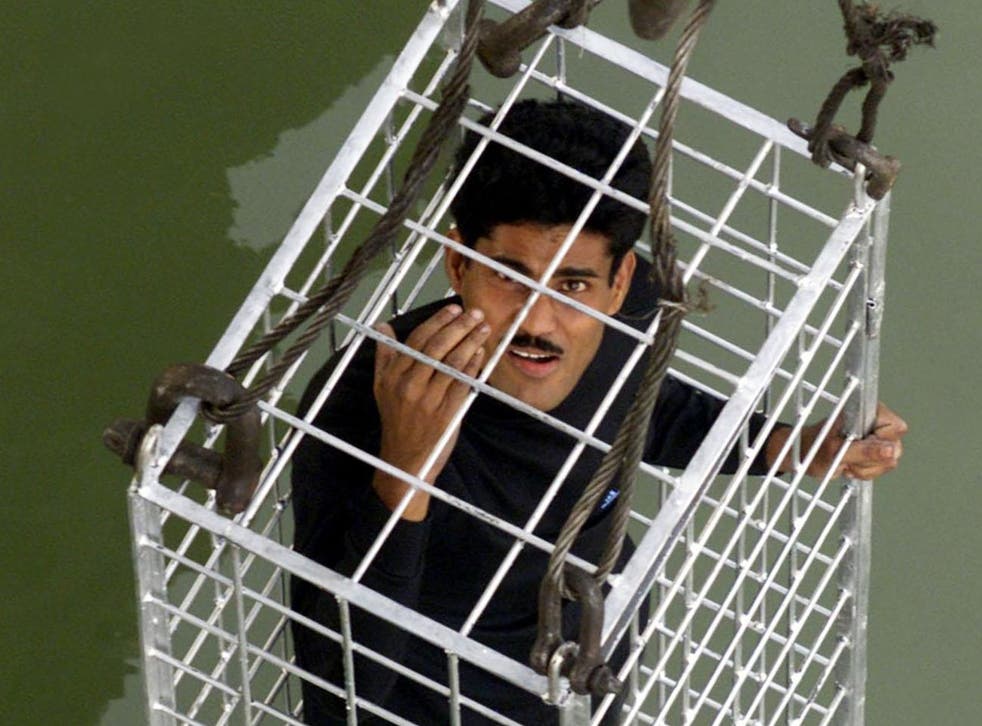 An Indian magician is feared dead after diving into a river caged and shackled with six locks and a chain on Sunday.
Chanchal Lahiri, also known as "Jadugar Mandrake" (Wizard Mandrake) jumped blindfolded into the Ganges tributary Hooghly river in Kolkata, West Bengal state, with his hands and legs tied up in an attempt to recreate an escape stunt made famous by Harry Houdini.
He was supposed to free himself and swim to safety. Before attempting the trick, he reportedly told local photographer Jayant Shaw: "If I can free myself it will be magic, if I cannot it will be tragic."
Spectators who had gathered to watch his performance waited in vain, then became worried.
"When he did not come out for a long time, people panicked," Indian police told The Times of India. "A couple of people said they saw a man struggling, seeking help, in the middle of the river."
Beating the heat in deadly Indian heatwave: In pictures

Show all 19
It's not the first time he has performed an underwater escape trick.
In 2013, he was lowered 30ft into a river in a cage with six locks.
But when he emerged only six seconds after his dive, onlookers surrounded him claiming they were cheated because the cage had a very visible false door, according to local reports.
And some 20 years ago, Wizard Mandrake was lowered into Hooghly river in a glass box and managed to escape to safety.
Mr Shaw, the photographer, said he also witnessed that trick.
"I never thought he would not come out of the water this time," he said.
Police say they are still searching for the 40-year-old magician.
Support free-thinking journalism and attend Independent events
Join our new commenting forum
Join thought-provoking conversations, follow other Independent readers and see their replies