Indian mother kills herself after 'rape video clip goes public'
The local Indian MP Sanjeev Balyan said he would help the woman's family by providing 'compensation' 
Ashley Cowburn
Thursday 14 January 2016 19:12 Comments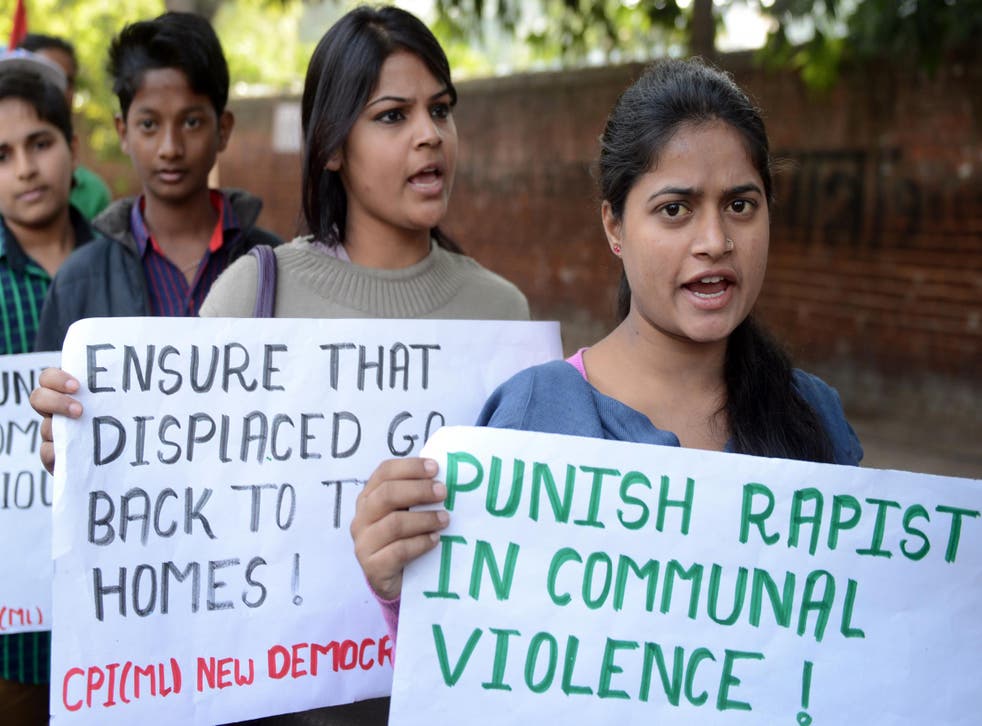 A 40-year-old woman in India who was allegedly raped last week has killed herself after a video of the apparent crime was reportedly circulated on social media.
The report, carried in the Indian Express, a daily newspaper, said that police were investigating the case. It added that the video of the alleged rape by a 20-year-old man was circulated on the mobile messaging application Whatsapp by the offender.
The newspaper said they were told by local police officers that the video appeared to have been filmed in a field, adding that the call detail records of the woman and the accused suggested that they were in touch in the last two months.
The local superintendent Pradeep Gupta, said: "The accused was arrested late Tuesday night and, during initial interrogation, he admitted to raping the victim as well as circulating the video clip. He has been sent to judicial remand for 14 days.
He added: "There is tension in the village. It also involves two communities, so it is a bit sensitive. We have ensured heavy police deployment."
An accredited social health activist (ASHA), who worked with the 40-year-old woman and wished to remain anonymous, said the perpetrator blocked the woman's way into the village and had made advances at her. Hundreds of other ASHA from adjoining districts, according to the report, staged a protest and "refused to cremate the woman's body until the family was provided with adequate compensation".
Sanjeev Balyan, the MP for Muzaffarnagar, said to the Indian Express that he visited the woman's family in Chhapra. He said: "The district administration has given a meagre compensation of Rs 30,000 to the family. The woman ran the house as her husband is bedridden. They have three children. I have asked villagers to help the family and I, too, will personally help them."
Register for free to continue reading
Registration is a free and easy way to support our truly independent journalism
By registering, you will also enjoy limited access to Premium articles, exclusive newsletters, commenting, and virtual events with our leading journalists
Already have an account? sign in
Join our new commenting forum
Join thought-provoking conversations, follow other Independent readers and see their replies