Indian teenager raped by group of men, shot and then dumped in well
'When I regained consciousness, I could see a bullet in my chest, so I just yanked it out'
Emma Henderson
Monday 11 January 2016 16:27 Comments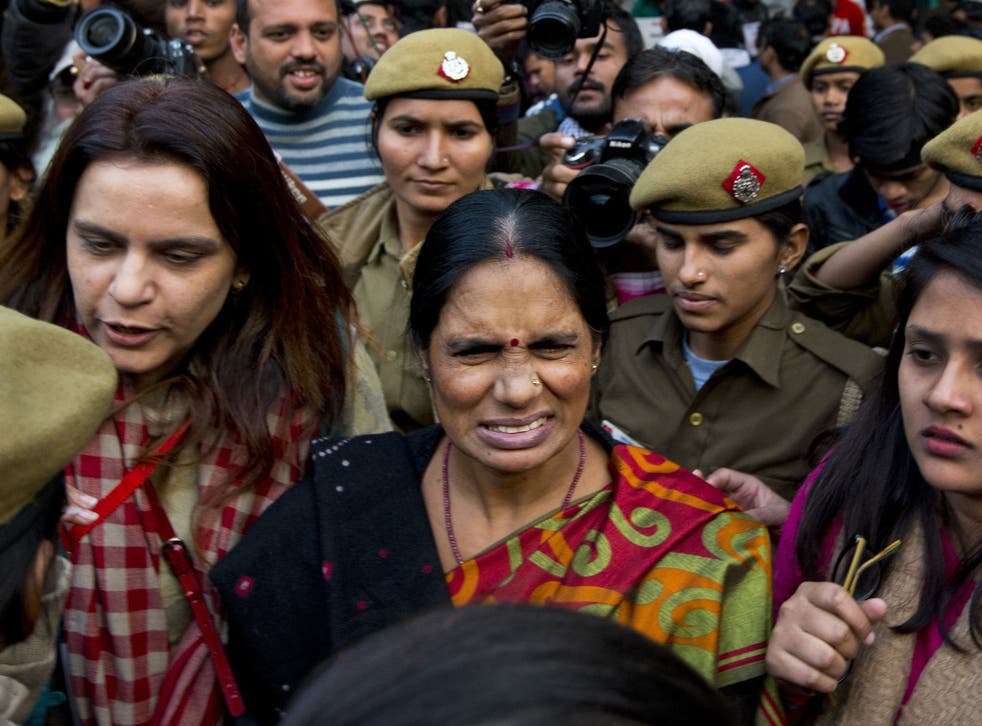 An Indian teenager has described how she was left for dead in a well after being shot and repeatedly raped by a group of men who had kept her captive.
The victim, who has not been named, was allegedly abducted on 22 November while she was walking to a market in western Delhi.
The attack is thought to be the latest case of sexual violence reported in the Indian city.
The teenager who says she was 14 at the time told NDTV news network she was kept captive in a dark room in which three men took turns in raping her over two weeks.
"After a fortnight of repeated abuse, one night they said they will let me go," she told the news network.
"They put me in the car and drove to a store to buy alcohol and then parked the car near a well.
In pictures: India in shock after teenage girls 'gang raped and hanged'

Show all 13
"They told me they will let me go but as I took a few steps back, they fired shots. The first bullet hit my bone. I didn't feel a thing, my body just went numb. But after the second one, I fainted," she said.
The teenager said she had woken up in the well, where she had been left for dead, shivering and wet.
Villagers managed to rescue her after hearing her screams, where she was taken to hospital.
"When I regained consciousness, I could see a bullet in my chest, so I just yanked it out," she said.
Local media reported that several men had been arrested in connection with the rape and shooting.
"I want the rapist to be hanged. No one should go through what I did," added the teenager.
Rape in India has received a huge amount of international attention. Protests in the country in the past few years following the gang rape in 2012 of 23-year-old Jyoti Singh, a young female Indian student, on a bus.
The brutal attack led to Indian laws on rape being changed, where cases were sped up and penalties increased.
According to official reports, India recorded more than 36,000 rape cases in 2014, with 2,096 taking place in Delhi.
Register for free to continue reading
Registration is a free and easy way to support our truly independent journalism
By registering, you will also enjoy limited access to Premium articles, exclusive newsletters, commenting, and virtual events with our leading journalists
Already have an account? sign in
Join our new commenting forum
Join thought-provoking conversations, follow other Independent readers and see their replies