Indonesia to start mass Covid vaccination next month using Chinese drugs, president claims
'We will put pressure on the cases so they can stay flat and then we will hit it with the vaccines,' Joko Widodo says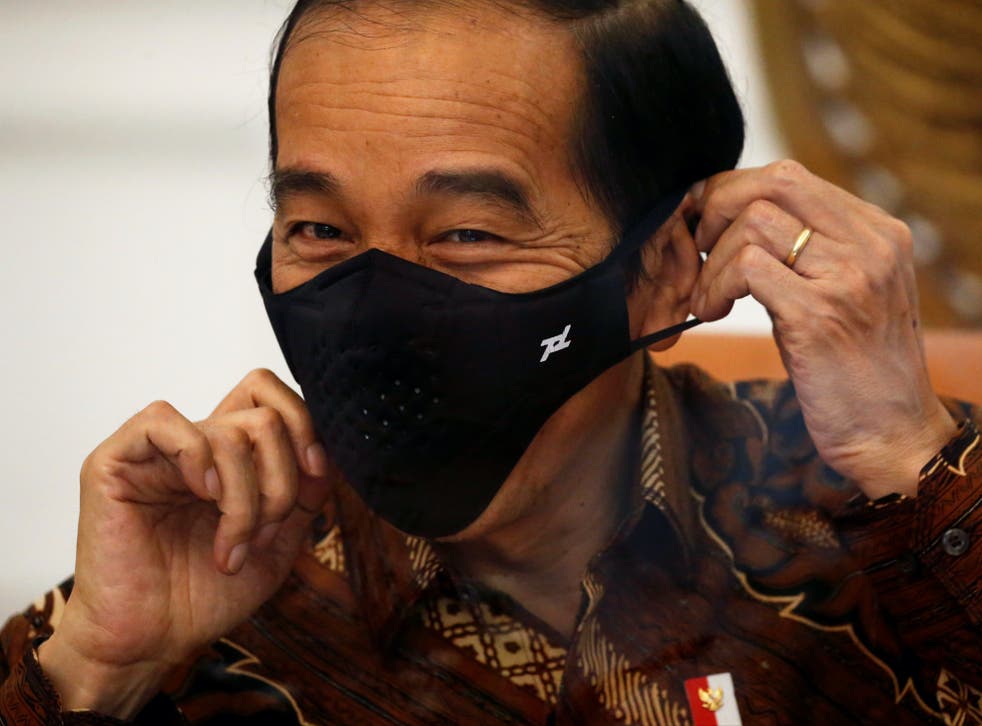 Leer en Español
Indonesia will start a mass coronavirus vaccination campaign by the end of the year, the southeast Asian country's president has said.
President Joko Widodo, commonly known as Jokowi, told Reuters that plans were already underway to distribute the vaccine across the entire archipelago.
If the country's food and drug agency, known as BPOM, grants approval, the country of 270 million people will be among the first in the world to vaccinate against Covid-19.
"We expect to start the vaccination process by the end of this year following a series of tests by BPOM," Mr Widodo said.
Indonesia has suffered southeast Asia's largest coronavirus caseload, with around 15,000 deaths and 450,000 infections, as it struggled to suppress the virus for months.
"We will put pressure on the cases so they can stay flat and then we will hit it with the vaccines," Mr Widodo told Reuters on Friday.
Later in the day, Indonesia reported a record daily number of infections at 5,444, well above the daily average of fewer than 3,500 cases over the last two weeks.
Mr Widodo added that ensuring the safety of the vaccine was a priority, and that health workers, police and the military would be first in line when the vaccination campaign begins.
Indonesia's coordinating minister for maritime affairs and investment, Luhut Pandjaitan, said the government expects BPOM approval in the first week of December and for the country to "begin vaccinating" two weeks later.
Vaccines produced by China's Sinovac and Sinopharm are slated to be used in the early stages of the campaign.
The companies will provide 18 million vaccines this year, including 15 million that will be manufactured by Indonesia's state-owned pharmaceutical company Bio Farma.
Indonesia has deals for more than 250 million doses until the end of 2021, including 30 million produced by US company Novovax, co-ordinating minister for the economy, Airlangga Hartarto, told Reuters.
Indonesia's economy has contracted at a slower pace than other countries in the region over the last two quarters, and Mr Widodo said the economy trend was "encouraging".
"Hopefully, this (vaccination campaign) will give a positive economic impact. This is very important to us."
Join our new commenting forum
Join thought-provoking conversations, follow other Independent readers and see their replies