Indonesia earthquake: 6.9-magnitude tremor strikes in Banda Sea
No risk of tsunami in Indian Ocean region as a result of quake, officials say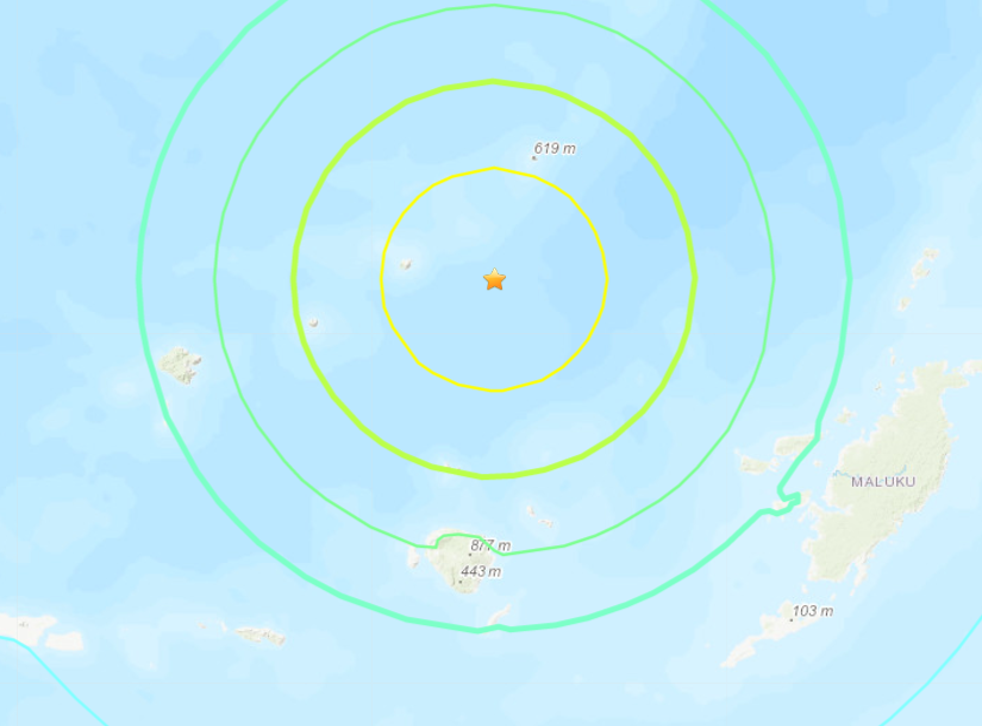 An earthquake of magnitude 6.9 has struck in the Banda Sea off the coast of Indonesia, the European Mediterranean Seismological Centre (EMSC) has said.
The quake was at a depth of 117 km 73 miles, the body said said.
The US Geological Survey (USGS) gave a preliminary magnitude of 6.8, adding that the quake was located 205 kilometers (128 miles) northwest of the nearest city, Saumlaki.
The natural phenomenon triggered moderate shaking and was unlikely to cause injuries or economic losses, USGS said.
The Indonesia Tsunami Service Provider has since said the earthquake is not capable of generating a tsunami effect in the Indian Ocean region.
Indonesia, a vast archipelago of 260 million people, is frequently struck by earthquakes, volcanic eruptions and tsunamis because of its location on the so-called "Ring of Fire" – an arc of volcanoes and fault lines in the Pacific Basin.
Additional reporting by agencies.
Register for free to continue reading
Registration is a free and easy way to support our truly independent journalism
By registering, you will also enjoy limited access to Premium articles, exclusive newsletters, commenting, and virtual events with our leading journalists
Already have an account? sign in
Register for free to continue reading
Registration is a free and easy way to support our truly independent journalism
By registering, you will also enjoy limited access to Premium articles, exclusive newsletters, commenting, and virtual events with our leading journalists
Already have an account? sign in
Join our new commenting forum
Join thought-provoking conversations, follow other Independent readers and see their replies