Paedophiles to face chemical castration and possibly execution under Indonesia's brutal new laws
The new laws follow outcry over the rape and murder of a 14-year-old girl on her way home from school in April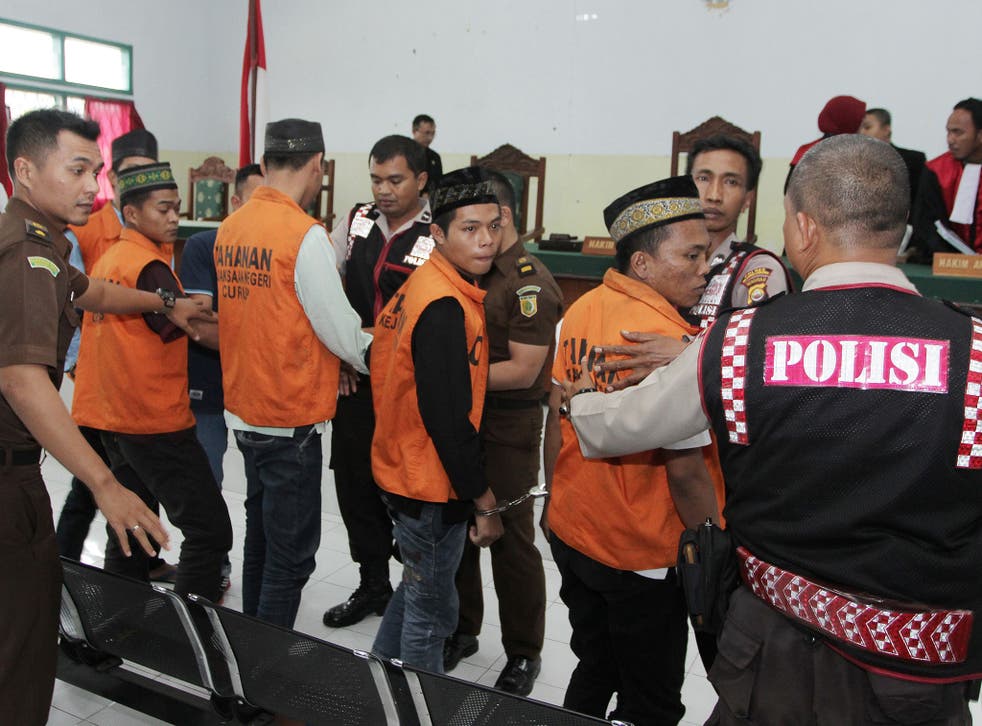 Paedophiles could be chemically castrated or even executed under harsh new laws passed by the Indonesian parliament in response to the brutal gang rape and murder of a 14-year-old girl.
The new laws will mean repeat offenders and those who abuse family members could face between 10 and 20 years in jail. The courts can also order their chemical castration or for them to be tagged with a microchip.
In extreme cases, where the perpetrator murders their victim or leaves them with psychological trauma or a sexually transmitted disease, they could be executed.
It follows the rape and murder of a 14-year-old girl, Yuyun, by a gang of 12 men and boys in the village Kasiah Kasubun in Sumatra in April.
Yuyun was abducted and attacked on her way home from school. Her body was found bruised and bloody with her hands tied in woodland three days later.
Following an outcry by campaigners on social media which led to a protest outside the presidential palace in Jakarta, 12 males - including seven teenagers aged between 16 and 17 - were jailed for the crime.
But human rights campaigners have objected to the move and the measure was fiercely debated in parliament with two opposition parties voting against it.
One Reddit user pointed out on a comment thread that the latest Unicef data has revealed one out of every six Indonesian girls were married before they turned 18.
The Indonesian Doctors Association said its members would refuse to administer chemical castration - which involves injecting men with female hormones - as it was a violation of its medical ethics.
The chemical castration of paedophiles is already practised in several countries including Poland, South Korea, Turkey, Russia and some parts of the US.
World news in pictures

Show all 50
Convicted paedophiles in the UK can also undergo the procedure voluntarily.
Indonesia's National Commission for Women (NCW), Azriana, criticised the laws and called for them to be re-evaluated annually to see whether they work as a deterrent.
She told the BBC: "Other countries that have chemical castration have not seen a reduction in sexual crime against children.
"Also it's a very expensive procedure and what we should be spending and investing our money in is services to support and help the victims."