Industrial plant becomes world's first to reach almost zero emissions by reusing its CO2 waste
Up to 60,000 tons of carbon dioxide will be captured and used to produce valuable chemicals
Tom Embury-Dennis
Wednesday 04 January 2017 22:55 Comments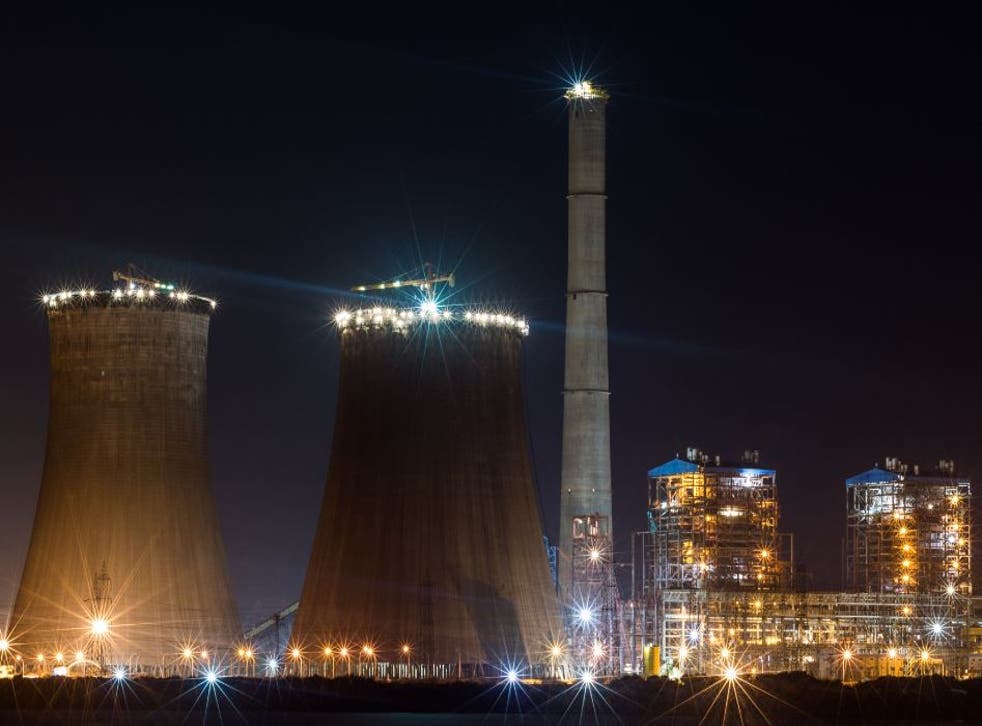 An industrial plant in India has become the first in the world to capture its own carbon dioxide (CO2) emissions and use it to produce valuable chemicals.
The project is predicted to stop 60,000 tons of CO2 a year from entering into the Earth's atmosphere, reports the BBC.
The £3m plant has also made a breakthrough in capturing emissions without the help of subsidies from government, giving other companies a viable way of profiting from their own.
Ramachadran Gopalan, owner of Tuticorin Alkali Chemicals, told BBC Radio 4 he had "never thought about saving the planet".
"I needed a reliable stream of CO2, and this was the best way of getting it," he said.
Mr Gopalan says his plant now has almost zero emissions.
The facility uses a coal boiler to produce steam, which is used to help produce a variety of chemicals.
Renewable energy is making waves in Europe
The CO2 emissions from the coal boiler's chimney are stripped out of the fine mist using a new patented chemical.
This new source of CO2 is then fed back into the facility to help produce chemicals such as baking soda, which has a range of uses, including in glass, detergents and plastics.
The patented chemical was invented by two young Indian chemists, who believe the technology could deal with five to 10 per cent of the world's emissions from coal.
Having failed to raise the finance needed to develop it in India, their firm – Carbon Clean Solutions – was given backing from the UK Government's entrepreneur support scheme.
10 photographs to show to anyone who doesn't believe in climate change

Show all 10
The company's headquarters are now based in London.
Aniruddha Sharma, CEO at Carbon Clean Solutions, told The Guardian they plan to "set up small-scale plants that de-risk the technology by making it a completely normal commercial option".
Just 100km away from the chemical plant is the world's biggest solar farm, which produces enough power for 150,000 homes.
At 10 sq km, the lines of solar panels stretch almost as far as the eye can see. Prime Minister Narendra Modi plans for 40 per cent of India's energy to come from renewable sources by 2030.
Register for free to continue reading
Registration is a free and easy way to support our truly independent journalism
By registering, you will also enjoy limited access to Premium articles, exclusive newsletters, commenting, and virtual events with our leading journalists
Already have an account? sign in
Join our new commenting forum
Join thought-provoking conversations, follow other Independent readers and see their replies