Is this the biggest traffic jam ever? Extraordinary 26-lane gridlock photographed
Attempt to tackle rush hour bottleneck outside the Indian capital appears to have made the situation worse
Alexander Sehmer
Thursday 10 September 2015 21:39 Comments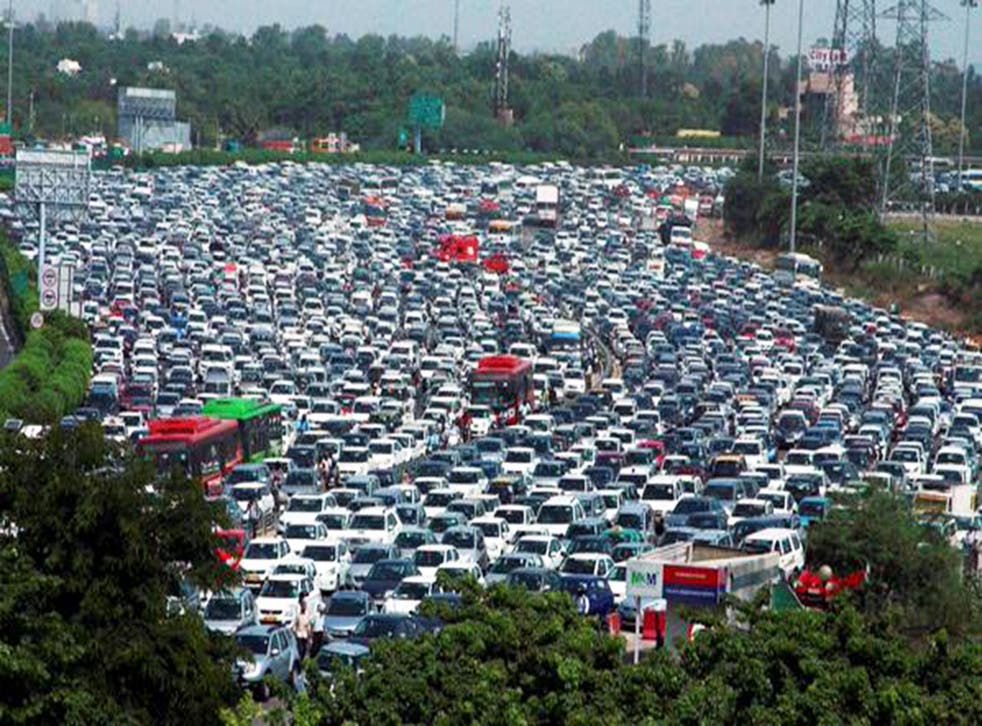 Be thankful your commute doesn't look like this.
Thousands of exasperated Indian motorists found themselves stranded in a 26-lane traffic jam outside the capital New Delhi this week.
Images of the rush hour nightmare were tweeted by Anil Sood, who captioned them: "Corruption, inefficiency, robbery, fleecing of Commuters colossal national waste of precious FE man hours".
The gridlock on the main road between New Delhi and Gurgaon appears to be a regular occurrance.
The tailbacks are apparently the result of local officials attempting to tackle traffic snarl-ups between the capital and Gurgaon by removing a toll station.
But the move appears to have only made the situation worse.
A report by The Times of India said the hold-ups have led to a "blame game" between local traffic police and officials from India's National Highways Authority that has left motorists "stuck in the middle".
Register for free to continue reading
Registration is a free and easy way to support our truly independent journalism
By registering, you will also enjoy limited access to Premium articles, exclusive newsletters, commenting, and virtual events with our leading journalists
Already have an account? sign in
Join our new commenting forum
Join thought-provoking conversations, follow other Independent readers and see their replies