Is this the worst driving test in history? Woman fails test within ten seconds after flipping car
The instructor can be heard shouting  "Brake, brake, brake, brake. Oh s**t."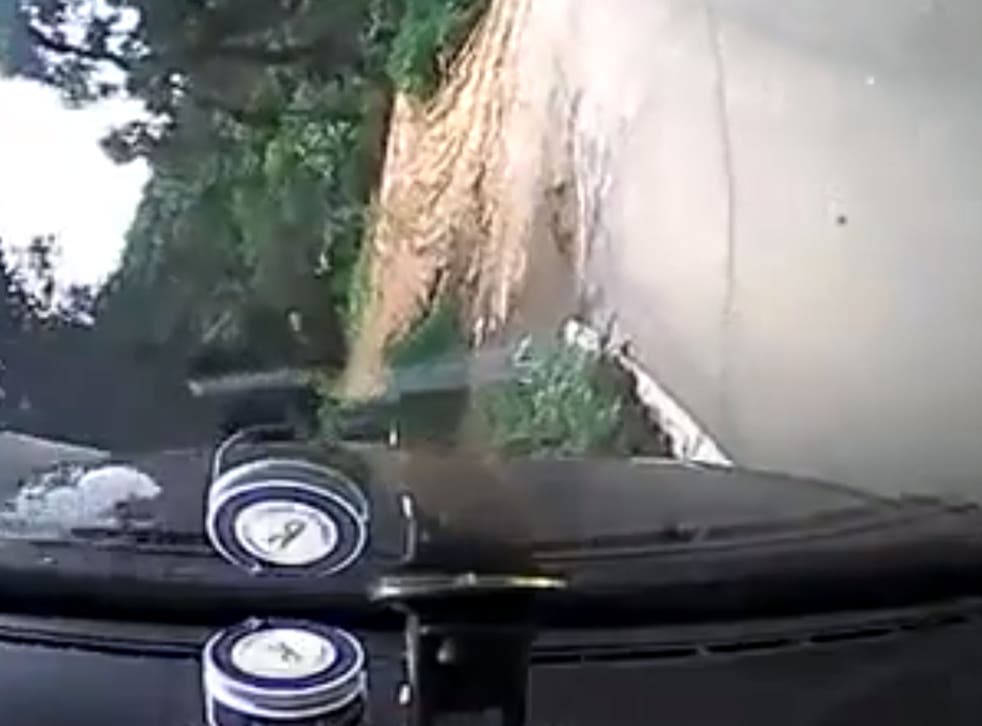 Clipping a curb within the first few minutes of your driving test is a common fear. That being the case, you've got to feel for the Korean lady who failed her test by doing rather more than clipping a grassy bank within ten seconds of starting her test.
Video footage of a woman spectacularly failing her driving test in under ten seconds has gone viral.
The dashboard film, which was posted on YouTube, shows the unnamed woman failing the test in seven seconds by driving into a bank and flipping the car onto its roof.
According to one YouTube commenter the following is a translation of the chaotic conversation between driver and instructor as they career towards a bank and almost certain disaster.
The driving instructor can be heard shouting "Brake, brake, brake, brake. Oh s**t. What do we do, what do we do."
At this point the car hits the bank and starts turning on its side.
The woman taking the test then says: "What do I do? What do I do," to which the instructor replies: "Goddamn it! I said 'press the brakes'. What are you doing not even knowing which pedal you are pressing? I am going to go crazy. Get out of this car."
Still, not all is lost - she should comfort herself that the best drivers rarely pass on their first attempt.
Register for free to continue reading
Registration is a free and easy way to support our truly independent journalism
By registering, you will also enjoy limited access to Premium articles, exclusive newsletters, commenting, and virtual events with our leading journalists
Already have an account? sign in
Register for free to continue reading
Registration is a free and easy way to support our truly independent journalism
By registering, you will also enjoy limited access to Premium articles, exclusive newsletters, commenting, and virtual events with our leading journalists
Already have an account? sign in
Join our new commenting forum
Join thought-provoking conversations, follow other Independent readers and see their replies