Isis has started recruiting in China with a song in Mandarin
'We are Mujahid, our shameless enemy panics before us, to die fighting on this battlefield is our dream'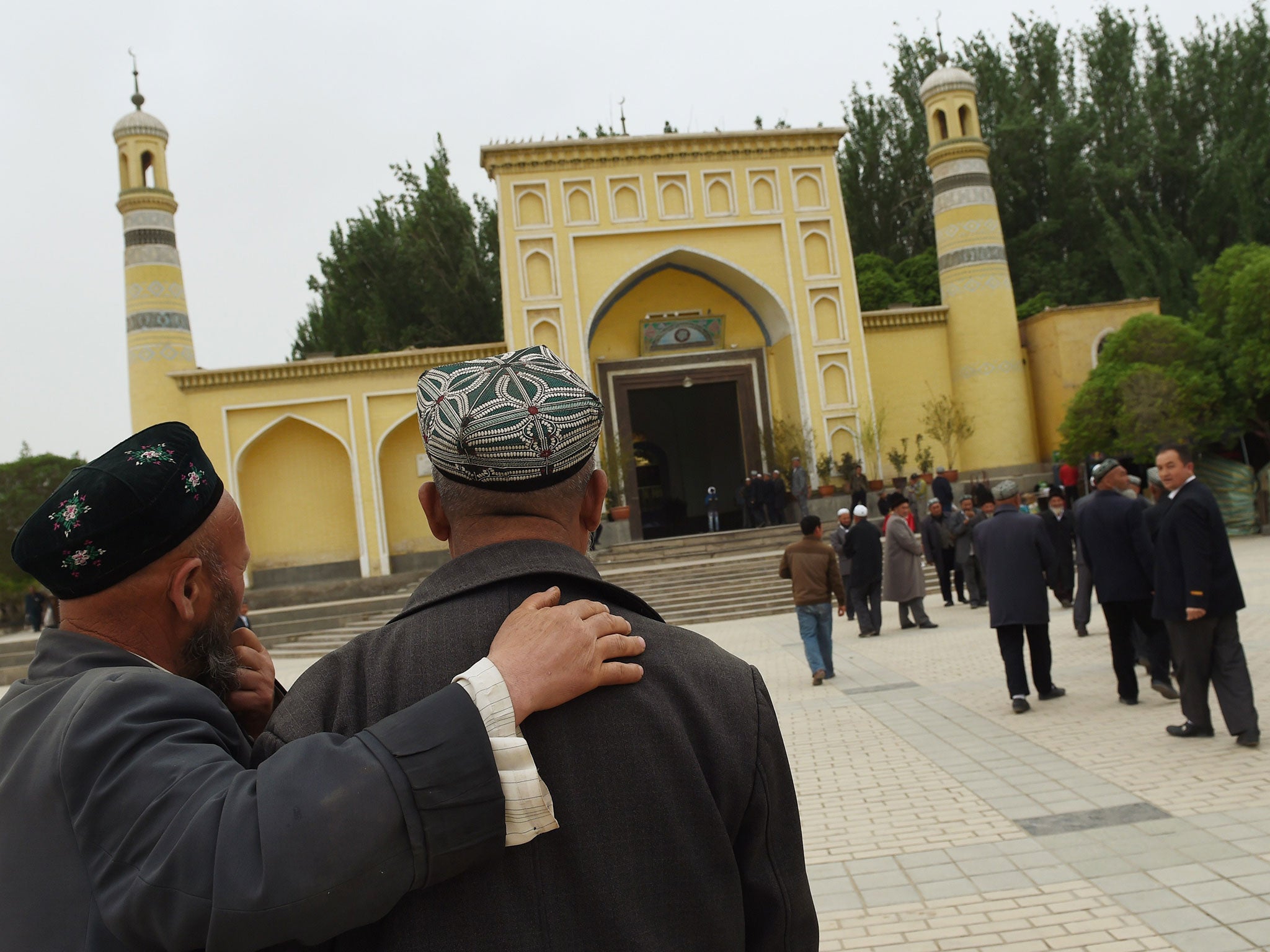 Isis have published a propaganda song in Mandarin in the hopes of recruiting Chinese Muslims to its jihadist cause.
The four-minute song comes in the form of an Islamic acapella chant, or "nasheed", featuring a male voice enhanced by digital reverb singing: "We are Mujahid, our shameless enemy panics before us.
"To die fighting on this battlefield is our dream."
No musical instruments are heard on the song because Isis's interpretation of Islam bans them.
The song was released by Isis's Al-Hayat Media Center and distributed through Twitter and messaging app Telegram, according to the SITE Intelligence Group, which monitors radical groups online.
The recording is "yet another example of the IS seeking to broaden its reach and support base," SITE told the Wall Street Journal.
Timeline: The emergence of Isis
Show all 40
Muslims are a minority group in China, accounting for around one to two per cent of the population - nearly 21 million people, according to the CIA World Factbook.
It's rare for Isis's promotional material to appear in Mandarin - most of the group's propaganda instead targets the Turkic-speaking, mostly Muslim Uyghur minority in China. An Uyghur separatist movement seeks to establish an independent state in the group's homeland in the northwestern Chinese region of Xinjiang.
However, Mandarin is becoming the dominant language for younger Uyghurs.
China's predominantly Muslim Hui ethnic group does speak Mandarin, but it has traditionally practiced a moderate form of Islam.
The propaganda comes weeks after Isis announced it had killed Chinese hostage Fan Jinghui.
In response, China's President XI Jinping said: "Terrorists are the common enemy of humankind."
Join our commenting forum
Join thought-provoking conversations, follow other Independent readers and see their replies