Violent protests erupt in India after seven-year-old girl abducted and raped
Local residents torch vehicles and hurl stones at homes and police
Maya Oppenheim
Women's Correspondent
Wednesday 03 July 2019 14:43 Comments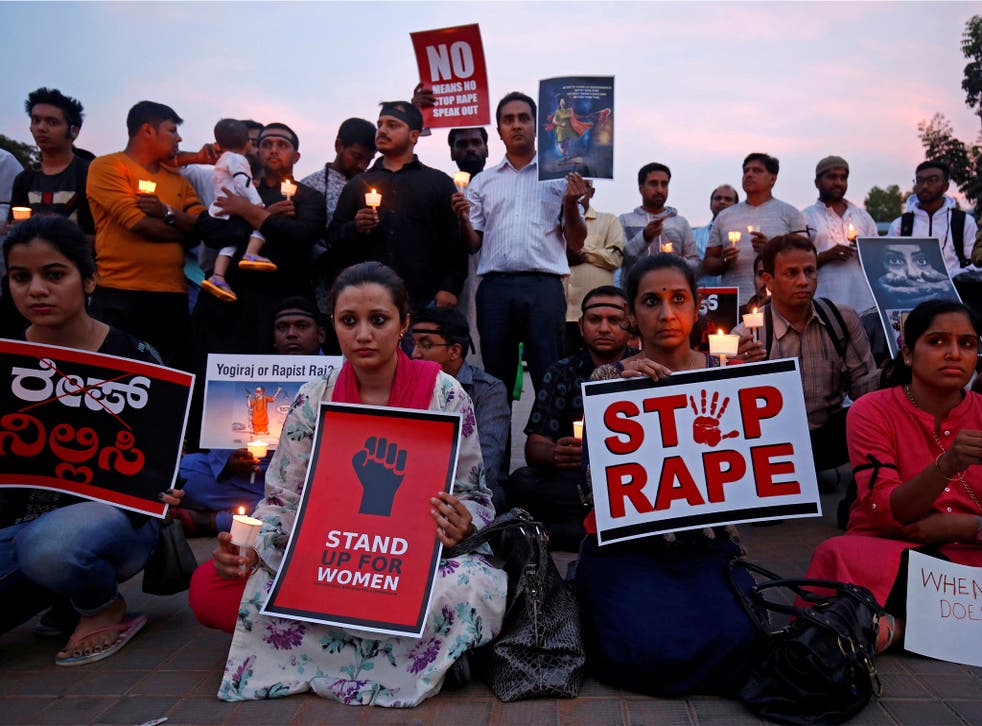 Violence has erupted in a city northern India after a seven-year-old girl was abducted and raped in the city of Jaipur.
The incident in Jaipur has led to clashes between neighbouring communities as residents demanded the perpetrator face arrest and punishment – torching vehicles and hurling stones at homes and police there.
Police say an unidentified young man picked up the young girl from near her home on his motorbike on Monday night.
"The incident happened between 7.30 and 8pm when a motorcycle-borne criminal took the girl away and dropped her near her home around two hours later," Jaipur Police Commissioner Anand Shrivastava said.
"In between, he raped the girl. The girl recounted the ordeal to her parents, who then told the police and we lodged a case."
World news in pictures

Show all 50
Locals protested outside the hospital where the child was being treated after the news disseminated on social media.
Those residents whose vehicles and homes were damaged have called for action against those responsible – staging a protest at the police station.
The state health minister Raghu Sharma called for doctors to provide the young girl with the best possible treatment and announced she would be given free treatment.
According to the Indian Express, Jaipur Police have brought in 12 teams to trace the accused and six police departments have been deployed in Jaipur to maintain order. The internet has been suspended in several areas.
The girl has been transferred to another government hospital and her condition is said to be stable.
Pratap Singh Khachariawas, the state transport minister who visited the hospital on Tuesday, said: "This is a heinous crime ... The culprit should be hanged. The police are making all efforts to nab the accused…"
The maximum sentencing for rape of a minor is the death penalty, as of last year.
Rape is one of the most under-reported crimes in India – with some estimates indicating 90 to 95 per cent of rape cases remain unreported.
According to government data, the number of crimes against women reported to police in India rose by 83 per cent from 2007 to 2016. Four rape complaints were reported every hour in 2016, the data showed.
The conviction rate for crimes against women in India is very low – only 18.9 per cent and the lowest in a decade – according to the latest official crime statistics from 2016. The average conviction rate for all crimes is 47 per cent.
Register for free to continue reading
Registration is a free and easy way to support our truly independent journalism
By registering, you will also enjoy limited access to Premium articles, exclusive newsletters, commenting, and virtual events with our leading journalists
Already have an account? sign in
Join our new commenting forum
Join thought-provoking conversations, follow other Independent readers and see their replies