Jakarta earthquake: Magnitude 6.5 tremors hit Indonesia and collapse buildings
Deaths reported but officials unable to say how many people have been killed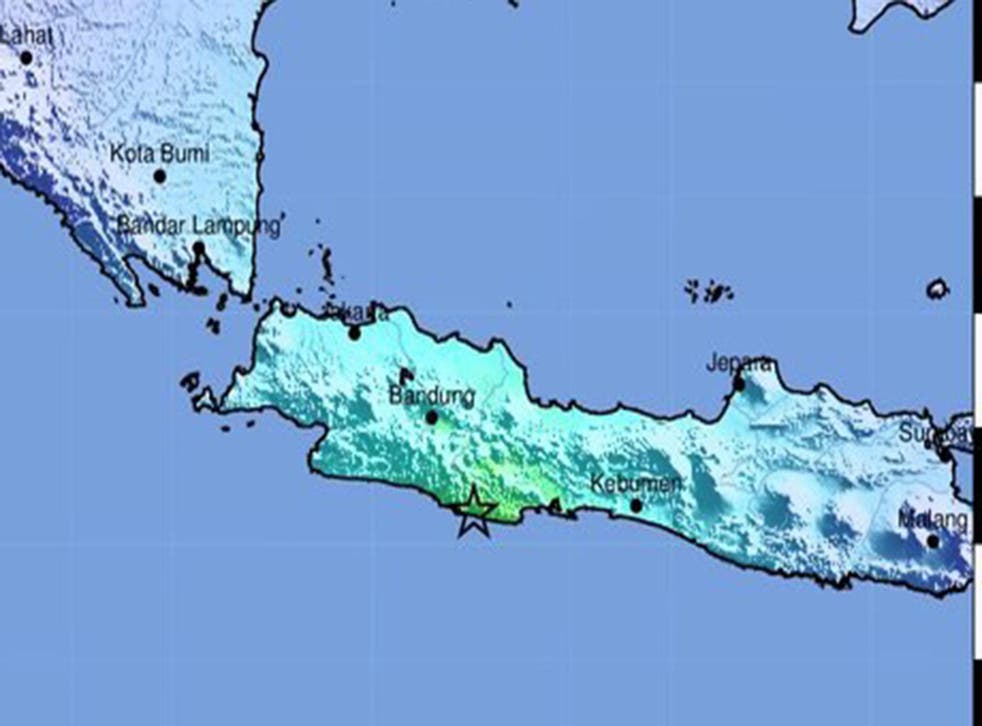 A strong 6.5 magnitude earthquake rocked the Indonesian capital Jakarta and other cities on the country's most populous island of Java, killing an unknown number of people.
There were reports of collapsed buildings and authorities issued a tsunami warning for parts of Java's coastline after the quake struck, initially triggering a tsumani warning which has since been lifted.
People ran out of buildings in panic in many areas and Indonesian television showed heavy traffic on roads as people left coastal areas.
Deaths were reported, according to Sutopo Purwo Nugroho, a spokesman for the country's National Disaster Mitigation Agency. He could not immediately provide details on how many had been killed.
A 62-year-old man was confirmed dead in the Ciamis region of western Java.
There were also reports that buildings had collapsed in the city of Tasikmalaya in western Java and in several other districts.
Mr Nugroho said strong tremors were felt for about 20 seconds in the capital of Jakarta and in cities and villages in western and central Java.
The US Geological Survey said the earthquake had a magnitude of 6.5 and was about 56 miles deep and located inland. Indonesian authorities reported a quake of similar magnitude offshore of Java.
Indonesia sits on the "Pacific Ring of Fire" and has frequent earthquakes and volcanic eruptions.
Join our new commenting forum
Join thought-provoking conversations, follow other Independent readers and see their replies