Jang Song Thaek profile: The rise, fall and execution of Kim Jong Un's powerful uncle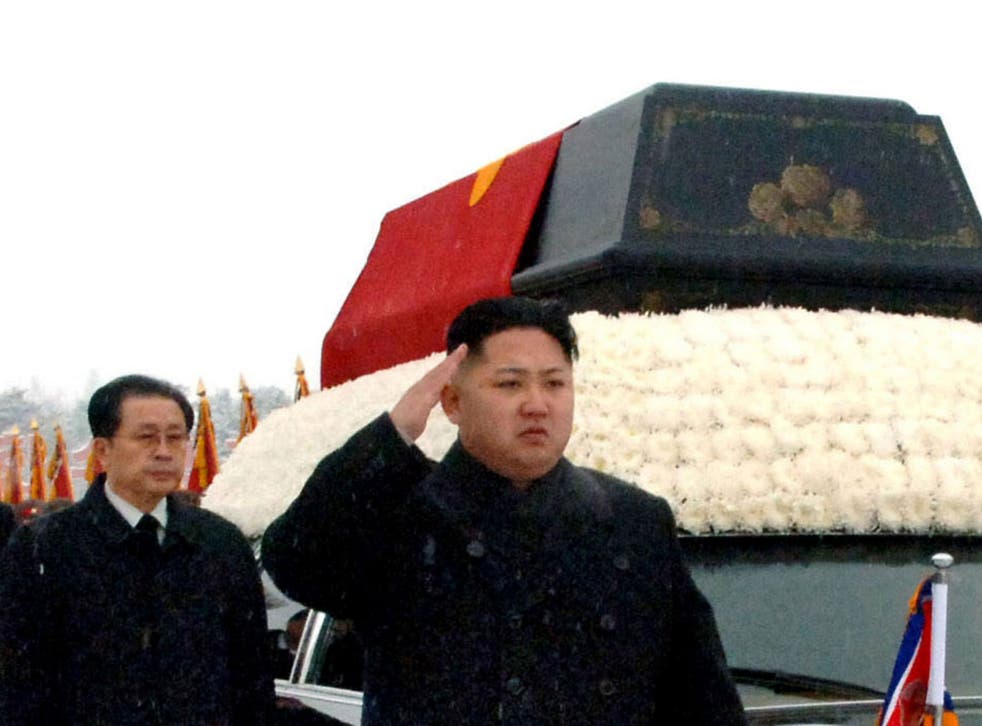 The execution of leader Kim Jong Un's uncle marks the unprecedented fall from grace of one of the most senior figures in North Korea, suggesting a deep instability underlying the country's regime.
Jang Song Thaek rose from municipal bureaucrat to become a leading figure in the Government of North Korea as vice chairman of the National Defence Commission and member of the Political Bureau of the Central Committee of the Workers' Party. These posts placed him second in command only to Kim.
A well-travelled operator with a network that spread to China, Jang was considered the chief architect of economic policy that focused on partnering with the country's neighbour and ally.
His relationship with Kim was more than political: Jang was married to his aunt, Kim Kyong Hui, and in late 2008, he was assumed to be serving in a regency role. Jang often accompanied Kim Jong Un on guidance trips, and appeared next to him during public events.
But on Sunday, the 67-year-old was removed from a Communist Party session, dragged away by armed soldiers and stripped of all his posts. His image has even been digitally deleted from official photos with other leaders.
Just four days later, Jang was tried for treason by a special military tribunal and executed.
An extensive list of his crimes was subsequently released by the Korean Central News Agency, and included "behaving arrogantly and insolently as unwillingly standing up from his seat and half-heartedly clapping" when Kim Jong-un was elected vice chairman, and "instructing his stooges to sell coal and other precious underground resources at random, leaving his confidants saddled with huge debts, deceived by brokers."
He was described as "corrupt and degenerate" and accused of letting the "decadent capitalist lifestyle find its way to our society by distributing all sorts of pornographic pictures among his confidants since 2009."
Jang confessed to his "crimes" according to Pyongyang's official news agency, and the death sentence was immediately carried out. It is not known how he was executed.
It was a humiliating end to an unstable career. Jang, a native of the far north-eastern border city of Chongjin, hailed from humble roots but managed to gain a place at the prestigious Kim Il Sung University in Pyongyang. He began his career as an instructor for the Pyongyang City Committee of the Workers' Party, and quickly ascended to the top ranks.
Yet he was later purged and detained in a labour camp for two years in 2004. However, he re-emerged in 2006 when he was seen accompanying Kim Jong-il on an official visit to China.
It was after Kim Jong Il's stroke in 2008, as the regime began preparing Kim Jong Un as a successor, that Jang began his meteoric rise to the inner circle, an ascension that gained speed after Kim Jong Il's death from a heart attack in December 2011.
Jang was not a career military man but was made a four-star general, and often appeared at state events in a white general's uniform. He was appointed director of the Administration Department of the party's Central Committee, a position that gave him power over security agencies as well as the judiciary.
Jang played a key role in shaping economic policy in the impoverished country, particularly in expanding international joint ventures with China. Under Kim, the government has made improving the economy one of two main party objectives, along with building nuclear weapons.
Jang had recently added a new title: chairman of the State Physical Culture and Sports Guidance Commission, one of Kim Jong Un's pet projects. He last was seen publicly in early November meeting a sports delegation from Japan.
State media portrayed Jang as a power-hungry and ambitious challenger to the throne who resorted to nepotism and favoritism to build his "little kingdom" as he plotted a coup against his nephew.
In North Korea, opposition to the supreme leader is treated as a criminal, counter-revolutionary act.
Jang's conviction was preceded by the reported executions last month of his two closest confidants. KCNA confirmed one ally's purge on Wednesday, calling Ri Ryong Ha a "flatterer" and stooge who with Jang was building an anti-Kim faction within the party.
The purge of Jang's accused comrades will continue, state media said.
What Jang's execution means for his wife was unclear. Kim Kyong Hui plays a key role in a leadership structure that stakes its claim to legitimacy on blood relations to her father, North Korea founder Kim Il Sung. Frail and said to be in bad health, Kim Kyong Hui has not been seen in footage and photos of this week's proceedings.
Jang and his wife, who met at university and married in 1972, have no surviving children, according to the South Korean government-run Information Centre on North Korea. Their only child, a daughter, committed suicide in 2006 at the age of 29 while studying in Paris, according to South Korean media.
Jang's execution also calls the future of his relatives into question. A brother-in-law who is the ambassador to Cuba and his nephew, the ambassador to Malaysia, have been recalled to Pyongyang, according to South Korean officials.
Additional reporting by agencies
Register for free to continue reading
Registration is a free and easy way to support our truly independent journalism
By registering, you will also enjoy limited access to Premium articles, exclusive newsletters, commenting, and virtual events with our leading journalists
Already have an account? sign in
Register for free to continue reading
Registration is a free and easy way to support our truly independent journalism
By registering, you will also enjoy limited access to Premium articles, exclusive newsletters, commenting, and virtual events with our leading journalists
Already have an account? sign in
Join our new commenting forum
Join thought-provoking conversations, follow other Independent readers and see their replies