Japanese app which helps husbands decode their wives' words sparks outrage
App claims when a woman says, 'It's pointless for us to remain together', she is actually asking, 'How do you feel about me?'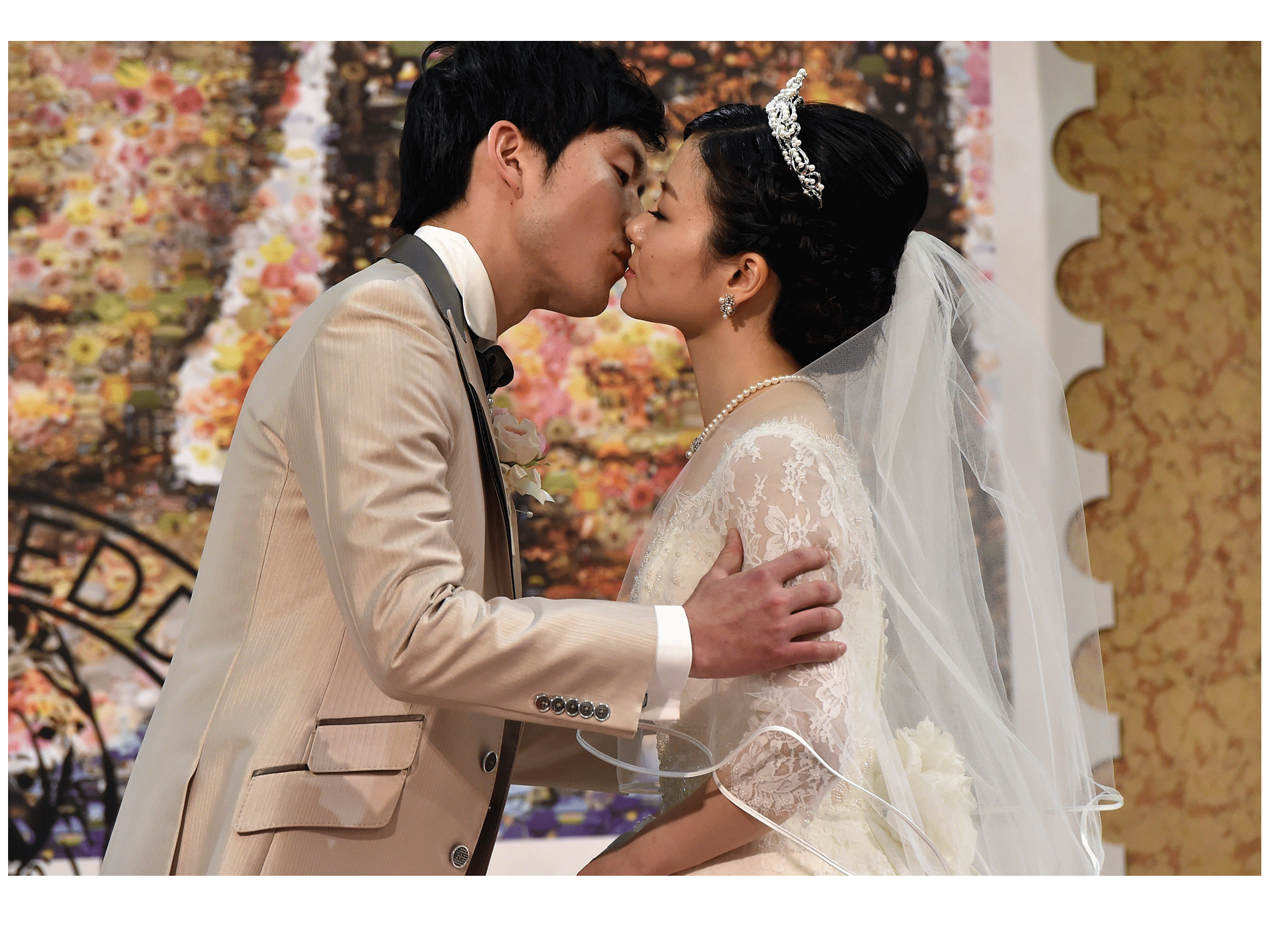 A Japanese app designed to help husbands "translate" their wives' behaviour has provoked a furious backlash.
Ezaki Glico Co, which is one of the country's largest confectionery makers, released the Kope app in early February in a bid to encourage partners to share the responsibility of raising children.
But a website set up to promote the app provoked outrage for its controversial advice to husbands, according to The Telegraph.
It argued men and women can clash due to their different brains. "As the male brain and the female brain are different in terms of the structure of the circuits and signals, their output will differ even if they get the same input," it said.
It included further advice, which was described as "translating mother's feeling for father", which traced eight potential patterns of behaviour when a wife becomes angry and "translated" phrases for a man to be mistrustful of.
#MeToo movement – In pictures

Show all 24
The app claims that when a woman says, "It's pointless for us to remain together", she is in actual fact asking, "How do you feel about me?"
While, the comment "This is really hard" actually means "You need to express appreciation for what I'm doing".
The app advises a man to apologise and say "I'm sorry for making you feel lonely" if a woman asks: "Which is more important to you, your job or your family?"
It also advises the man to rapidly change the subject to the problems he is experiencing in the workplace in order to deflect from her line of questioning.
According to the Asahi newspaper, the app was created in-house by female staff at Ezaki Glico but was done so under the editorial supervision of Ihoko Kurokawa, who has written a number of books on relationships. One is titled: "Instruction manual on how to handle a wife".
The app has been fiercely criticised on social media – with one critic hitting out at the firm for "openly displaying disdain for women based on the notion that you don't have to take what women say seriously but show some sympathy or gratitude as a gesture".
The Osaka-based company has changed sections of the app and the website but has not provided a comment to publications. "We take customers' opinions to heart and make efforts every day to improve," it said in a statement.
This comes after a Japanese magazine was forced to apologise last month after publishing an article which ranked women's universities on how easy it is to convince students to have sex at drinking parties.
The weekly magazine Spa! printed an interview with Keiji Isogimi, manager of matchmaking site Lion Project, which ranked five colleges whose students he said were "sexually easy" at drinking parties.
He also described how to "coax" women and judge whether a woman is sexually available based on her clothing and appearance.
An apology was later issued after a ferocious backlash on social media and a petition which accused the article of "sexualising, objectifying and disrespecting women" amassed 52,000 signatures.
Takashi Inukai, a spokesperson for the magazine, said the publication was writing specifically about drinking parties where male participants pay fees to women. He said such parties are currently popular among female college students.
Japan has recently found itself in the public eye for failing to recognise gender equality in the wake of the global #MeToo movement against sexual harassment and assault. The East Asian country ranks bottom of the G7 countries on female representation in politics and business.
A number of medical universities in Japan last year admitted to meddling with entrance exam scores to deliberately put female applicants at a disadvantage.
Join our new commenting forum
Join thought-provoking conversations, follow other Independent readers and see their replies