Japan bear attacks: Four people killed as sightings double in one year
'After tasting human flesh, the bear may have learned it can eat them'
Jess Staufenberg
Monday 13 June 2016 12:23 Comments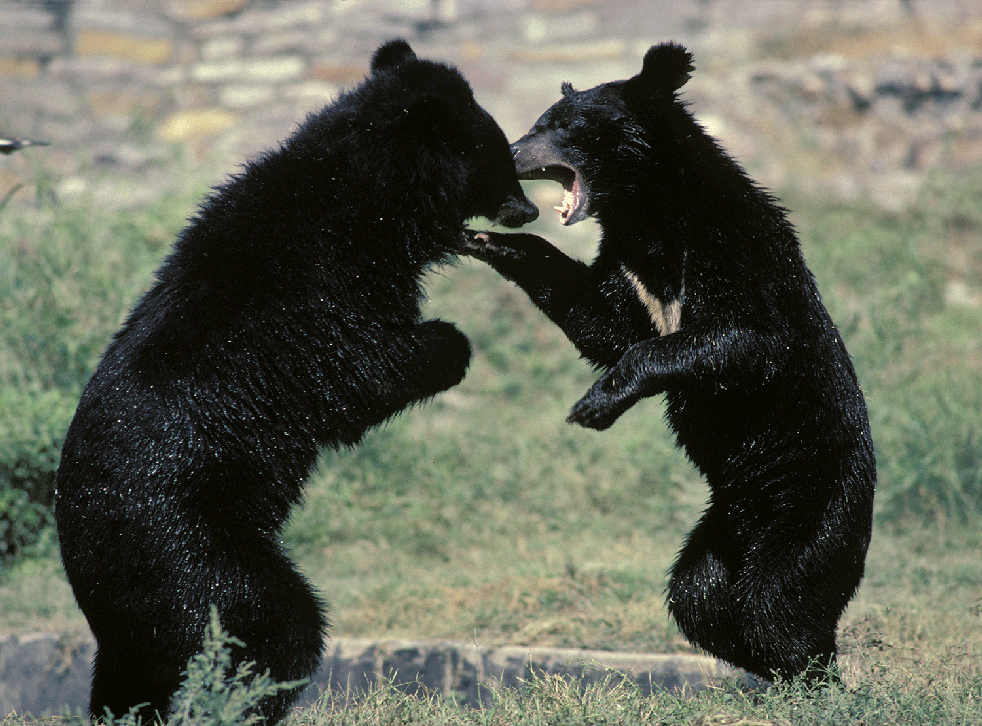 Four people including a 74-year-old woman out foraging for wild plants have been mauled to death by bears in northern Japan, prompting authorities to warn citizens away from forests in the area.
The woman and three men were all been found dead with evidence of "severe injuries" over four weeks in Akita prefecture, a mountainous northern area on Japan's main island, Honshu.
Local authorities were at first unable to identify Tsuwa Suzuki, the 74-year-old woman who had gone to the area alone to pick edible wild plants, because the attack on her had been so severe, according to Japan Today.
Two men in their 70s and one in his 60s were also found in separate incidents after harvesting bamboo shoots in the area.
Takeshi Komatsu, a local veterinarian, said the same bear may have been responsible for all three attacks since they all occurred in one area and happened within a short timeframe.
"After tasting human flesh, the bear may have learned it can eat them," he told Kyodo News agency.
The deaths represent a sudden increase in the average number of people killed by bears in Japan, which before these incidents stood at only eight fatalities between 1979 and 2015.
The rise in attacks also coincides with an increase in sightings of brown bears and black Asiatic bears to more than 1,200 so far this year, double the number reported in the previous 12 months.
10 Deadliest Animals In The World

Show all 10
Yet several populations of the Asiatic black bear are critically endangered in Japan as a result of commercial hunting, habitat loss and road accidents, according to the World Wildlife Fund.
Mature cubs and female Asiatic black bears with cubs pose the greatest risk to humans, according to experts who spoke to the Yomiuri Shimbun newspaper.
Officials have set traps in the area and experts have repeated advice to avoid the forests and to carry bells as bears are sensitive to noise and retreat slowly. The experts have also warned people to watch the bear constantly if one is spotted.
Yohei Sasaki, chairman of the national hunters association, told the Yomiuri Shimbun newspaper an unarmed person would be "helpless in an attack" with adult Asiatic black bears.
The recent spate of killings recall the worst bear attacks in Japan's history, when a brown bear attacked and killed seven settlers in Sankebetsu in 1915 on the northern island of Hokkaido, including one pregnant woman and a baby.
Bears are believed to become more aggressive when their food source is scarce or in areas where they hunt or hibernate have been disturbed or cut back by human activity, prompting them to venture further afield.
Register for free to continue reading
Registration is a free and easy way to support our truly independent journalism
By registering, you will also enjoy limited access to Premium articles, exclusive newsletters, commenting, and virtual events with our leading journalists
Already have an account? sign in
Join our new commenting forum
Join thought-provoking conversations, follow other Independent readers and see their replies