Covid: Japan asks China to stop doing anal swab tests
Japanese people in China complained of receiving anal swab tests, calling it a 'psychological pain'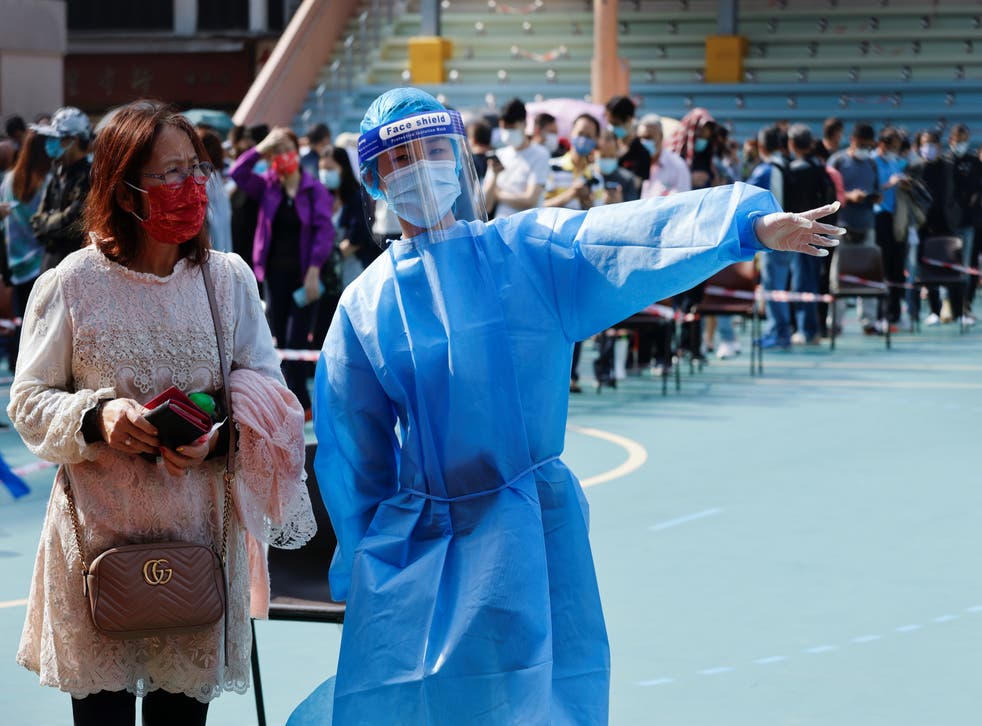 Japan has asked China to stop conducting anal swab tests for Covid-19 on its citizens residing in the country after they complained of the invasive testing method causing "psychological pain."
Japan's chief cabinet secretary Katsunobu Kato said in a news conference that they have not received a response from China about their request of changing the testing method, made through Tokyo's embassy in Beijing.
"Some Japanese reported to our embassy in China that they received anal swab tests, which caused a great psychological pain," Mr Kato said. It is not known how many were subjected to the test, he added.
A number of cities in China rolled out the use of anal swabs to detect Covid infections since the start of the new year in January to step up screening because some experts claimed that these types of tests are more accurate and less likely to miss potential infections.
Tokyo's request to Beijing came a week after Chinese foreign ministry spokesperson Zhao Lijian denied forcing US diplomats stationed in the country to take the anal swab testing. Washington had reportedly objected to the method used on its diplomats in the Chinese embassy, calling it "undignified".
"To my knowledge... China has never required US diplomatic staff stationed in China to conduct anal swab tests," Mr Lijian said in a daily news briefing on Thursday.
Mr Kato said the method is being used on those quarantined or entering China and underscored that its use "has not been confirmed anywhere else in the world".
Responding to Japan's complaint, Chinese foreign ministry spokesperson Wang Wenbin told reporters that their testing method is done "in a scientific manner" in line with anti-epidemic measures and in accordance with "relevant laws and regulations".
According to reports, more than a million residents in Beijing have already undergone the test.
The Chinese state media reported that the testing method has been controversial among experts in the country as they argued that it is considerably more invasive and embarrassing for recipients.
People and experts have argued that the invasive testing method is humiliating and violates human rights and dignity of people.
Register for free to continue reading
Registration is a free and easy way to support our truly independent journalism
By registering, you will also enjoy limited access to Premium articles, exclusive newsletters, commenting, and virtual events with our leading journalists
Already have an account? sign in
Register for free to continue reading
Registration is a free and easy way to support our truly independent journalism
By registering, you will also enjoy limited access to Premium articles, exclusive newsletters, commenting, and virtual events with our leading journalists
Already have an account? sign in
Join our new commenting forum
Join thought-provoking conversations, follow other Independent readers and see their replies