Japanese mayor says men should do shopping as women take too long
Mayor accused of sexism for saying women are indecisive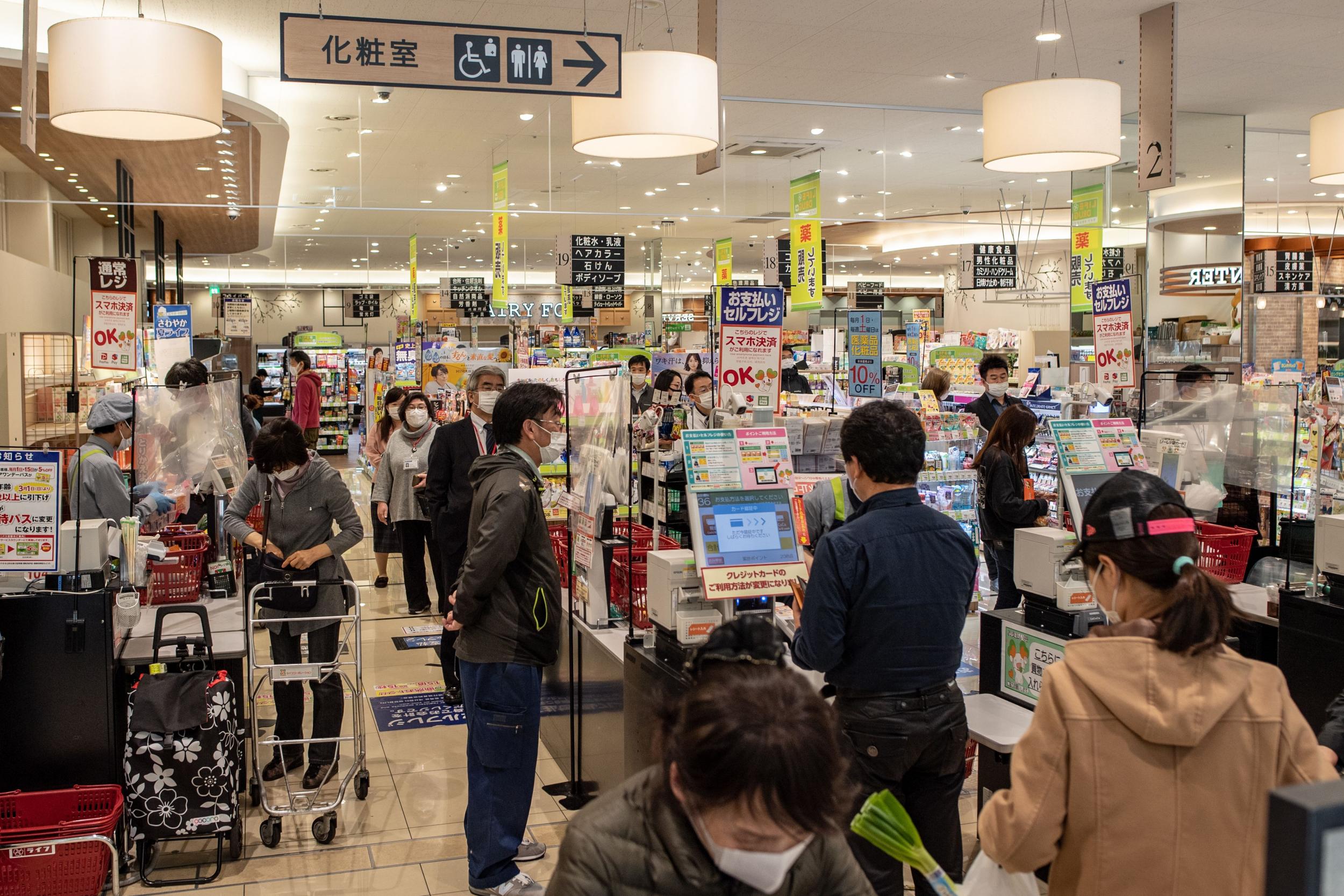 A Japanese mayor has sparked a backlash for saying men should buy food during the coronavirus crisis as they are more efficient than women at food shopping.
The mayor of the city of Osaka has been accused of sexism on Twitter for saying men should go out to supermarkets as women are indecisive and "take a long time".
"When a woman goes ... it will take time," Ichiro Matsui said in response to a male journalist asking about potentially curbing people's admission to supermarkets to make shoppers less vulnerable to contracting Covid-19.
"If it was you, if you were told to get this or that, then you would go directly ... and go home," Mr Matsui added. "It's also fine for men to go shopping while avoiding contact."
His remarks were fiercely criticised with popular Japanese journalist Shoko Egawa saying "people who know nothing about daily life shouldn't make comments" in a tweet which has been shared over 3,000 times.
How coronavirus lockdowns changed the world's most polluted cities
Show all 6
Another critic argued the mayor had actually stated the opposite of reality, and it was women who are more efficient food shoppers than men. He said women make purchasing decisions more quickly and that he is slower at locating the food he needs.
One twitter user quipped it was likely Mr Matsui had never actually done his own food shopping.
The mayor also said citizens should try and limit their trips to the supermarket and suggested people born in months with an even number only buy food on even dates and individuals born on months which have an uneven number go on corresponding dates.
Confirmed cases of Covid-19 have risen sharply in Japan in recent weeks – with Johns Hopkins University recording 12,368 coronavirus cases and 328 deaths on Friday.
The Japanese government has announced a nationwide state of emergency and Osaka is the city which has been second-worst affected after the capital of Tokyo.
Japan comes 110 out of 149 countries in the World Economic Forum's most recent global gender gap index as well as having the poorest gender equality among the G7 nations.
The issue of sexual harassment continues to be prevalent, with a survey of 1,000 working women finding 43 per cent had experienced sexual harassment, and more than 60 per cent of them did not report it.
Join our commenting forum
Join thought-provoking conversations, follow other Independent readers and see their replies