Japan facing looming decision on whether to dump radioactive Fukushima wastewater into ocean
Fishing industry representatives argue releasing water would damage their reputation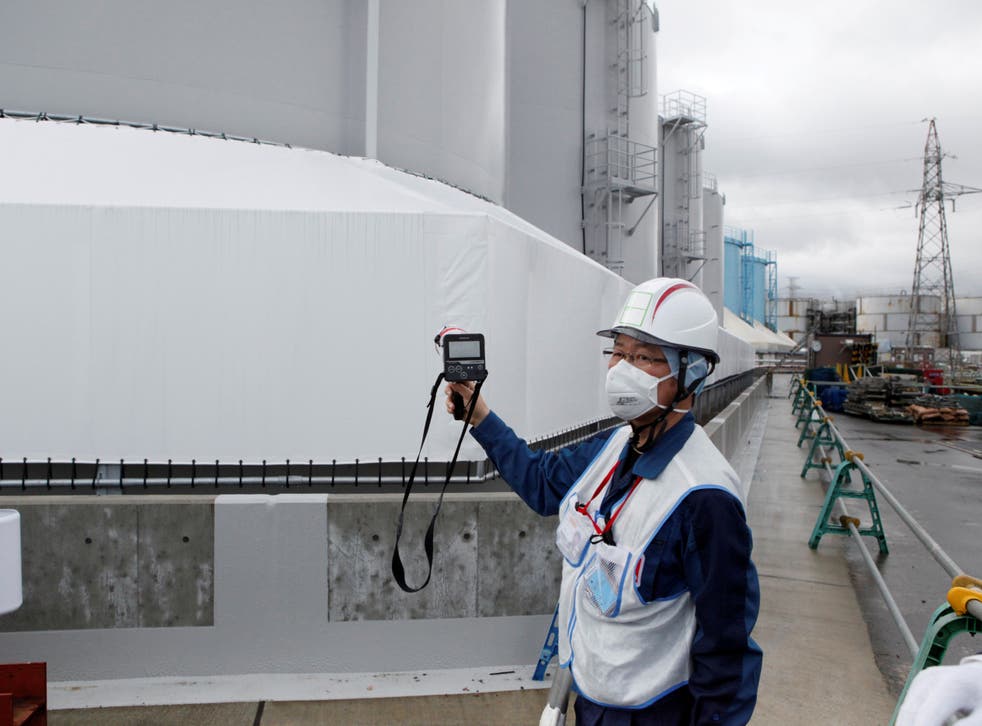 Japan
is facing a looming decision on whether to release tonnes of radioactive wastewater from the
Fukushima
nuclear plant.
More than a million tonnes of water, which has been treated but remains radioactive, is currently stored in tanks on the site of the 2011 accident.
However, the site is expected to run out of storage room for the huge tanks by 2022, while preparations to release the contaminated water are said to take two years.
Fishing industry representatives have lobbied the government not to allow the release of the contaminated water into the sea, arguing it would damage their reputation further following the disaster.
"We are dead against a release of contaminated water to the ocean as it could have a catastrophic impact on the future of Japan's fishing industry," Hiroshi Kishi, president of JF Zengyoren, a confederation of Japanese fishing cooperatives, said at a meeting with government officials last week.
Mr Kishi said any release could lead other countries to reinforce restrictions on imports of Japanese fishery products.
Toshihito Ono, head of fish wholesalers and processors in Fukushima prefecture, said: "We vigorously oppose a release of contaminated water into the ocean as it will clearly cause reputational damage."
Earlier this year, a panel of experts advising Japan's government on the disposal of radioactive water recommended releasing it into the ocean.
An alternative option would be to evaporate the wastewater into the air.
In a review, the International Atomic Energy Agency said discharge into the sea was "technically feasible" and is "routinely used by operating nuclear power plants and fuel cycle facilities in Japan and worldwide."
But representatives from the fishery industry argue the release of radioactive water could further damage their reputation following the 2011 disaster, which resulted in a drastic cut back in fishing along the coast of Fukushima prefecture.
Japan's industry ministry said it would take the representatives' views into account and make a decision "as soon as possible".
Additional reporting by Reuters
Join our new commenting forum
Join thought-provoking conversations, follow other Independent readers and see their replies