Japan insists slaughter of 333 minke whales a year is for scientific research
'We'd like to find out how the marine ecosystem of the Antarctic Ocean is actually shifting,' says Japanese representative
Emma Henderson
Wednesday 09 December 2015 19:57 Comments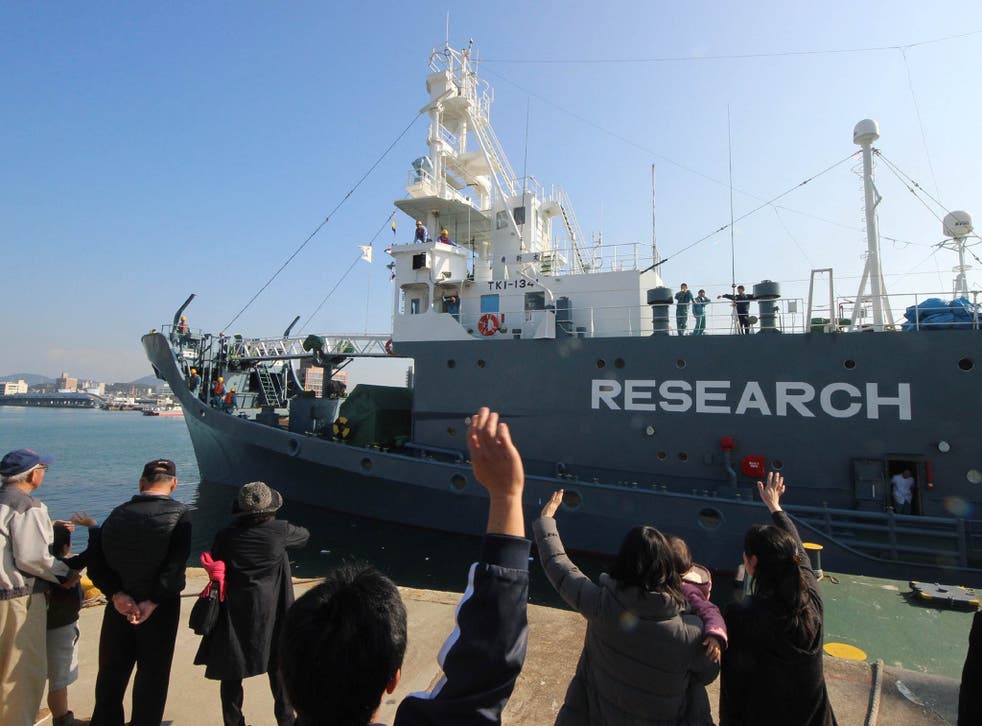 Japan has insisted it decided to kill 333 whales a year so it can "find out how the marine ecosystem is changing".
The country has sent its first whaling fleet into the Antarctic Ocean in more than a year, despite the International Criminal Court (ICJ) demanding it halt the practice.
Four vessels left the port of Shimonoseki, in south west Tokyo on Tuesday, heading for the Southern Ocean (Antarctic Ocean).
It came despite the International Criminal Court ruling that the Japanese Whale Research Programme under Special Permit in the Antarctic (JARPA II) - which sought to take 850 minke whales, 50 fin whales and 50 humpback whales - was not for scientific research.
Japan claims it wants to investigate how many whales can be harvested sustainably while studying the environment.
The women hunting big-game poachers

Show all 8
"We'd like to find out how the marine ecosystem of the Antarctic Ocean is actually shifting or changing and not just look at whales but krill and the oceanographic situation," said Joji Morishita, the nation's representative of the International Whaling Commission (IWC) in a press conference.
"However, this does not mean that we will take all whales – exactly because we want to have sustainable whaling, we want to have a healthy whale population."
Japan's new scientific research programme, which was announced in November 2014, will kill 333 minke whales a year, until 2026/27, according to an information sheet from Japan's Fisheries Agency and Ministry of Foreign Affairs.
A total of 32 countries are opposing the expedition, including Australia and New Zealand.
CNN reported that Australian Environment Minister Greg Hunt said: "We do not accept in any way, shape or form the concept of killing whales, for so-called 'scientific research'."
New Zealand's acting Foreign Minister Todd McClay told CNN: "New Zealand is strongly opposed to whaling in the Southern Ocean. We call on Japan to take heed of the 2014 International Court of Justice decision and international scientific advice concerning their whaling activities."
CNN reported the fleet included the research ship "Nisshin Maru".
There are also two whale-catching ships and a sighting vessel, with the expedition due to end in March 2016.
Register for free to continue reading
Registration is a free and easy way to support our truly independent journalism
By registering, you will also enjoy limited access to Premium articles, exclusive newsletters, commenting, and virtual events with our leading journalists
Already have an account? sign in
Join our new commenting forum
Join thought-provoking conversations, follow other Independent readers and see their replies