Japan kills 200 pregnant whales
 Four ships returned from a 100-day expedition this week as part of a project aiming to conduct scientific whaling activities
Saturday 26 March 2016 17:49 Comments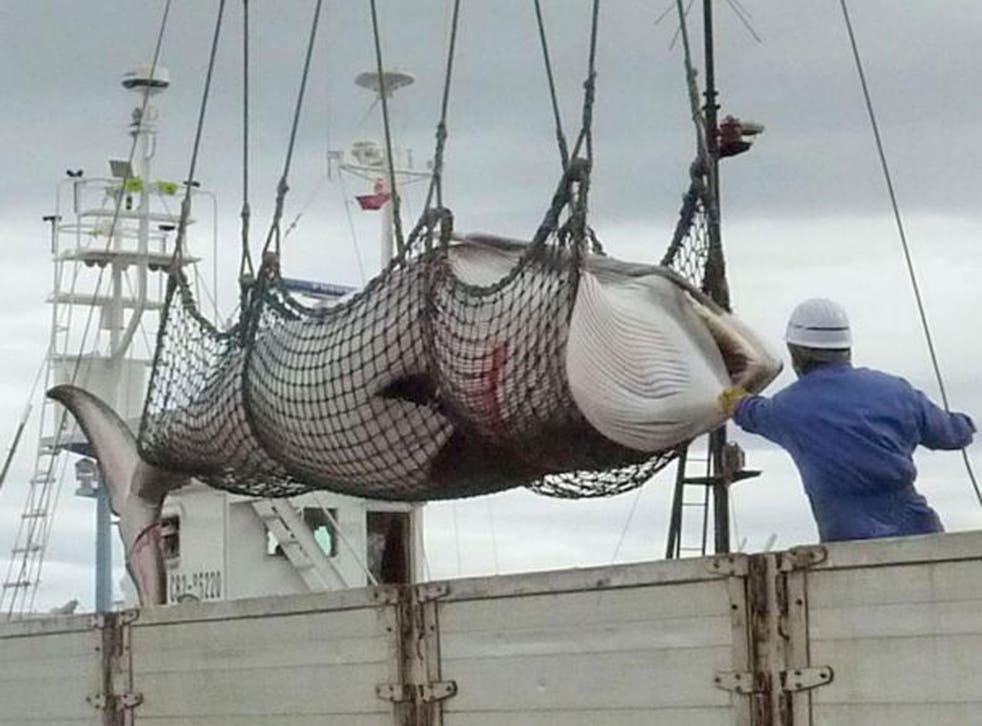 Japan has killed more than 200 pregnant whales, it has been reported.
According to the country's Institute for Cetacean Research, 333 minke whales have been killed including more than 200 pregnant females as part of this year's Antarctic whale hunt, the National Geographic reports.
It said that four ships returned from a 100-day expedition this week as part of a project aiming to conduct 'scientific' whaling activities.
The legitimacy of Japan's programme has been challenged previously by the International Court of Justice in 2014.
Commercial whaling activities have been banned by the International Whaling Commission since 1986, although an exemption remains for scientific studies.
Pictures reveal truth about Japan's 'scientific' whaling

Show all 5
Following the court's ruling, Japan stopped its whaling activities for a brief period, but started again in 2015.
It changed its programme to make it more scientific and lowered its quota of whales by two-thirds – but the International Whaling Commission has not reached a consensus on whether it has met requirements, the National Geographic reports.
The majority of the whales killed in the current expedition were females because it is now breeding time in the southern seas.
Register for free to continue reading
Registration is a free and easy way to support our truly independent journalism
By registering, you will also enjoy limited access to Premium articles, exclusive newsletters, commenting, and virtual events with our leading journalists
Already have an account? sign in
Join our new commenting forum
Join thought-provoking conversations, follow other Independent readers and see their replies