Japan Nike advert about diversity sparks calls for a boycott
Despite vehement criticism from some conservative quarters, many people reacted positively to the advert for highlighting the issue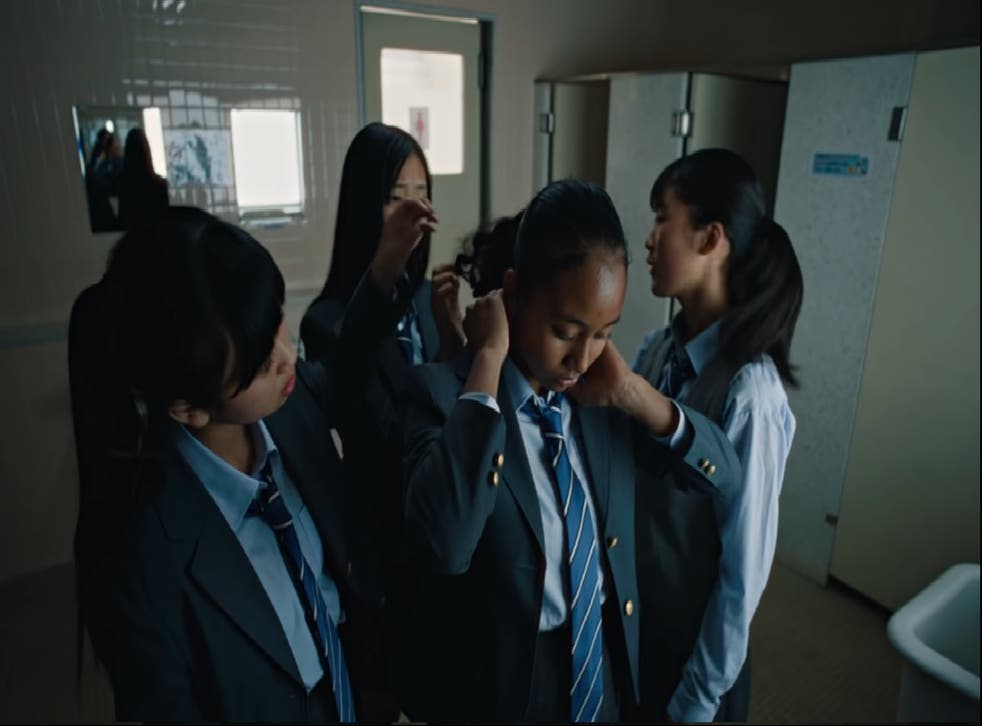 Nike has found itself at the centre of controversy in Japan for an advertisement highlighting racial discrimination and bullying, triggering a backlash and calls for a boycott from people who say it is an unfair portrayal of the country.
The two-minute advert, entitled "Keep Moving: Yourself, the Future", features the struggles of three young football players – one Japanese, one Korean, and one mixed-race – and how they overcome racial discrimination through sport.
While many praised the advert, which has 14.3 million views and counting on Nike Japan's Twitter feed, it was also hit by a barrage of furious tweets by enraged Japanese social media users, who accused the foreign brand of portraying them negatively.
The video which has sparked debate shows a Japanese girl being bullied at school and struggling through her school grades. The Korea girl is shown searching for information on her phone about "zainichi problem", a term for foreign residents living in Japan.
It also features a cameo appearance from Japanese tennis star Naomi Osaka, whose mother is Japanese and father is Haitian, who has herself been at the receiving end of racial insensitivity in the country and has been vocal about the issue.
Some people accused the American sportswear company of anti-Japanese sentiment, and vowed they would never buy the company's products.
"Nowadays, there are one or two students of different nationalities in the class. I see them commuting to school every day. It makes junior and senior high school students sad. It is Nike who is prejudiced," said a twitter user slamming Nike.
"Do you think that your stance will not change in the future? I want to throw away all my Nike sneakers," said another user.
However, despite the backlash, many supported Nike for the advertisement, calling it a bold move.
"I applaud Nike for bringing awareness and critique to minorities in Japan. They focused on how sports can empower those who feel oppressed and not vilify those who oppress. It's the most tactful way to do it," said a user.
Morley Robertson, a part American-Japanese journalist, told BBC News that many Japanese do not like to be told by outside voices to change their ways.
"But if a foreigner demonstrates a deep understanding of Japanese culture or Japanese rules, then those same Japanese who would otherwise take offence will gush forth with praise."
While Nike did not immediately react to the controversy, it said on its website that it supports minorities and believes in the transformative power of sports.
"We have long listened to minority voices, supported and spoken for causes that fit our values," it added.
"We believe sports have the power to show what a better world looks like, to bring people together and encourage action in their respective communities."
Join our new commenting forum
Join thought-provoking conversations, follow other Independent readers and see their replies