Japan: More than four million middle-aged 'parasite singles' still live with their elderly parents
Country has been described as a 'demographic time bomb' by economists, as population continues to fall and age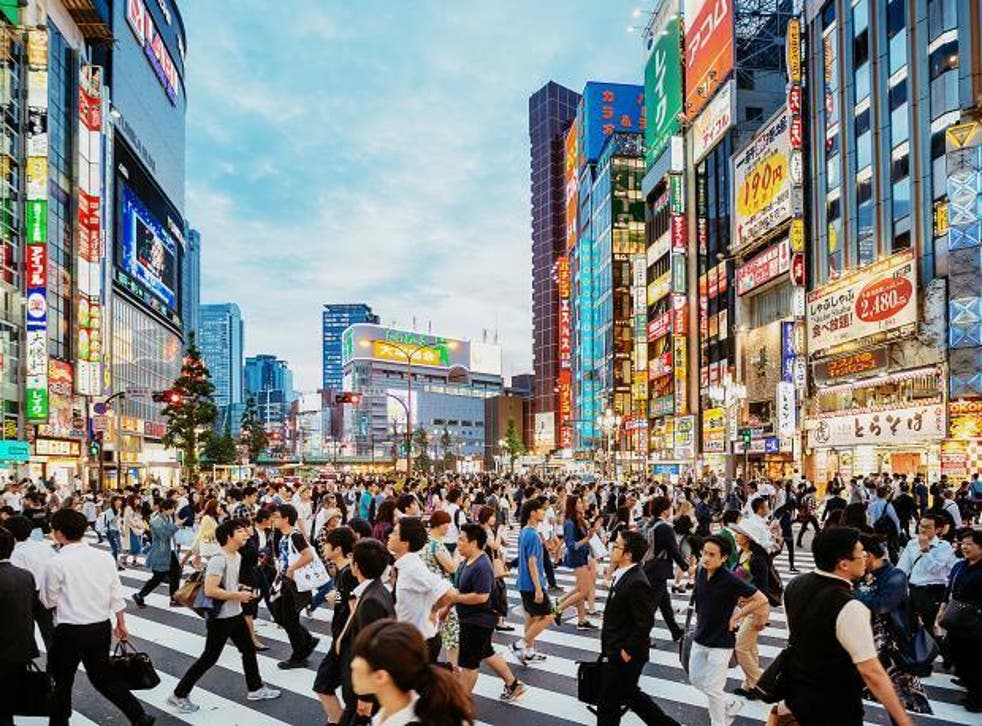 Millions of middle-aged singles in Japan still live with their elderly parents and depend on them financially, research has revealed, contributing to the county's falling birth rate and ageing population.
The country had an estimated 4.5 million unemployed — or under-employed — and unmarried 35- to 54-year-olds who still lived at home in 2016. They have been dubbed "parasite singles" by researchers.
While Prime Minister Shinzo Abe faces pressure to combat the country's shrinking workforce, a generation who were once characterised as carefree are now worried about how they will make ends meet when their parents pass away. Many are likely to go on state benefits, putting further pressure on a social welfare system that is already creaking under the weight of the country's ageing population.
Japan's population is set to plummet from 127 million to 88 million by 2065 - and is projected to drop even further to just 51 million by 2115 if current trends continue, according to the country's National Institute of Population and Social Security Research.
By 2065 nearly 40 per cent of the country will be senior citizens. There will be 1.3 workers for every person over the age of 65, compared to 2.3 in 2015. Economists have described the situation as a "demographic time bomb".
Data released this month showed the number of "life-time singles" in Japan peaked in 2015. Among 50 year olds, one in four men and one in seven women were unmarried.
Sociologist Masahiro Yamada coined the term "parasite singles" in 1997.
"During the 'bubble economy' until the mid-1990s, the 20-somethings were happily amusing themselves. They thought by the time they were in their 30s, they'd be married," he told Reuters.
"But one-third never married and are now around age 50."
Hiromi Tanaka, a former backup singer for pop groups, is what Mr Yamada would call a parasite single.
"I got used to living in an unstable situation and figured somehow it would work out," Ms Tanaka said.
Now aged 54, Ms Tanaka relies on income from giving private singing lessons to a dwindling number of students, and her mother's pension to make ends meet. She has no pension plan of her own, and has used up most of her savings.
"My father died last year so pension income was halved," she said. "If things go on like this, my mother and I will fall together."
World news in pictures

Show all 50
About 20 per cent of middle-aged stay-at-home singles rely solely on parents for support, Mr Yamada told Reuters, adding that when their parents pass away they could become a burden on the state. "Once they use up inherited assets and savings, when nothing is left, they will go on the dole," Mr Yamada said.
But many "parasite singles" argue that they did not choose their lifestyle, but were handed it by the economy.
The rise in those shunning marriage, experts say, is due not only to more diverse lifestyles but to an increase in low-paying, unstable jobs. Part-timers, temps or contract workers now account for nearly 40 per cent of the workforce compared to about 20 per cent in the 1980s.
Although a recent shortage of workers in Japan's labour market has meant a slight fall in the number of singles living off parents, the overall trend probably will not change, said Katsuhiko Fujimori, an economist at Mizuho Information and Research Institute.
"That's because of the increase in irregular workers and the fact that more and more people cannot marry for economic reasons, even if they want to."
Join our new commenting forum
Join thought-provoking conversations, follow other Independent readers and see their replies