Japan PM defends handling of Isis hostage crisis
Mr Abe said he did not see an increased terrorist risk following threats in a purported Isis group video that vowed to target Japanese
Mari Yamaguchi
Monday 02 February 2015 19:49 Comments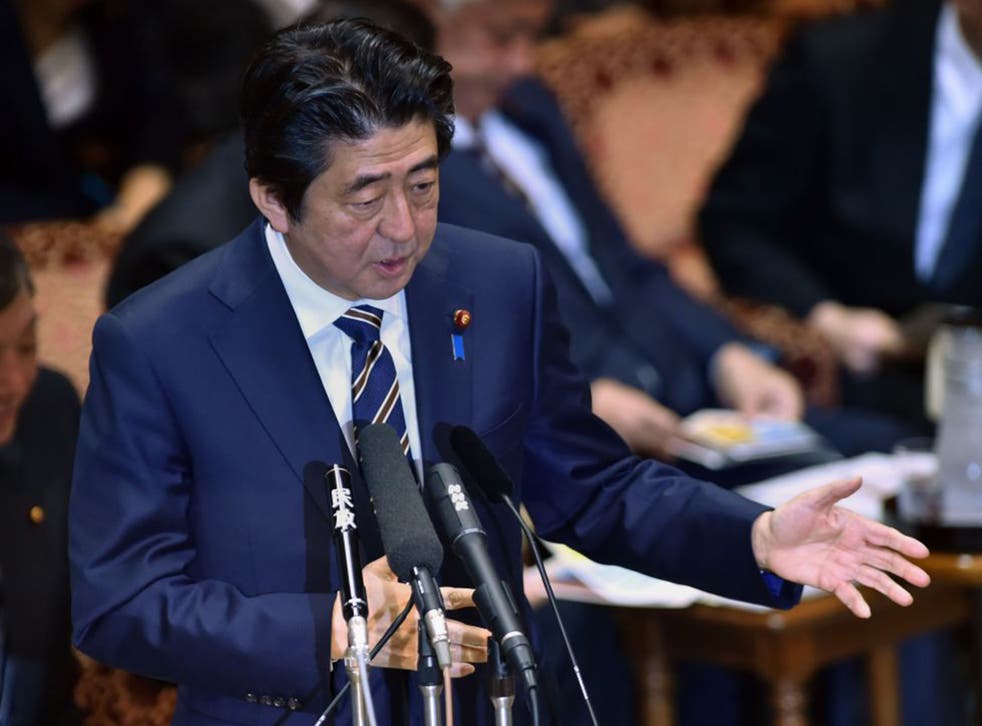 The Japanese Prime Minister, Shinzo Abe, defended his policy towards terrorism yesterday on a day of mourning for the two hostages murdered by Isis.
Mr Abe parried questions about his handling of the hostage crisis, which came to an end with news on Saturday that journalist Kenji Goto had been beheaded by the extremists, one week on from the apparent beheading of his compatriot Haruna Yukawa.
Mr Abe said that his announcement of $200m (£133m) in non-military aid for the fight against Isis, made during a visit to the Middle East just days before the militants demanded a $200m ransom for the two hostages, was meant to convey Japan's strong commitment to battling terrorism and fostering peace and stability in the region. He confirmed that he was aware of the hostage situation when he made the announcement.
Mr Abe said he did not see an increased terrorist risk following threats in a purported Isis group video that vowed to target Japanese. Still, Japan has ordered heightened security precautions for airports and other public transport and at Japanese facilities overseas, such as embassies and schools.
AP
Register for free to continue reading
Registration is a free and easy way to support our truly independent journalism
By registering, you will also enjoy limited access to Premium articles, exclusive newsletters, commenting, and virtual events with our leading journalists
Already have an account? sign in
Join our new commenting forum
Join thought-provoking conversations, follow other Independent readers and see their replies