Japan rejects more than 99% of refugee applications
Country reluctant to take migrants despite ageing population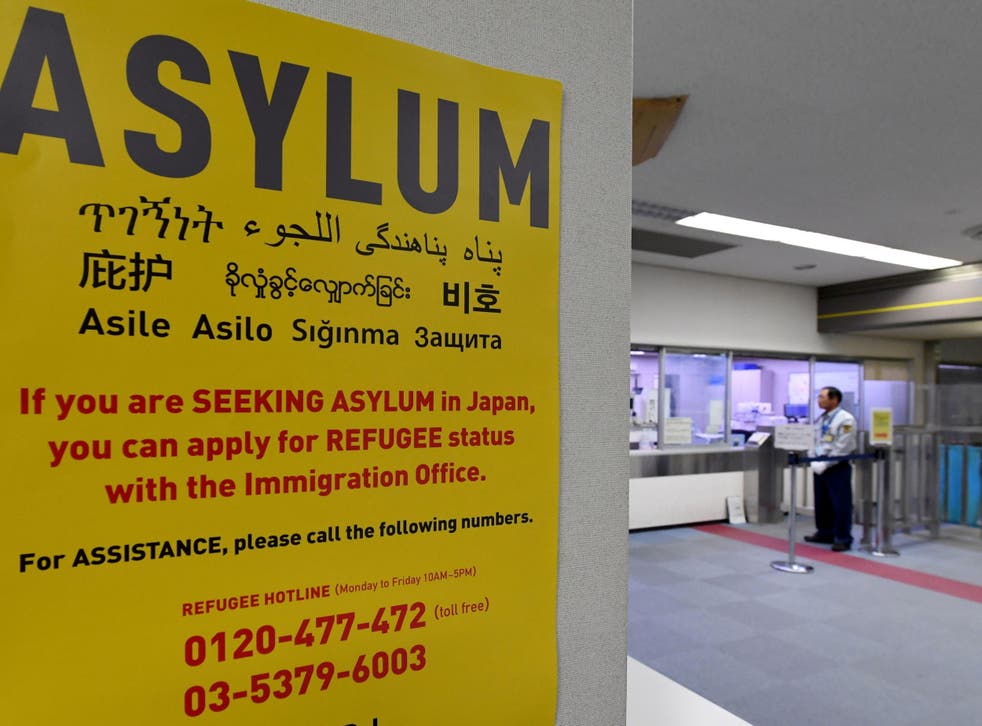 Japan rejects more than 99 per cent of refugees attempting to claim asylum in the country, accepting only 28 people in 2016.
That was an increase of one person on 2015's refugee intake. The country approved a further 97 people for Japanese residence on humanitarian grounds last year.
Japan saw its highest ever number of applicants for refugee status in 2016, at 10,901, an increase of 3,315 compared to the previous year.
Refugee advocates have argued Japan – which has one of the wealthiest economies in the world - has a humanitarian duty to do more, especially given its shrinking population.
Japan is a highly homogenous society and has traditionally been sceptical of immigration.
"Here they do not pay for your studies, they do not help you to get bank loans, or give you social housing," one of Japan's few refugees told AFP anonymously. "We are left to ourselves, we have to fight alone."
She added: "For us with our black skin, it is a bit difficult. Sometimes when I sit on the train, some Japanese switch seats."
World news in pictures

Show all 50
Around 30 per cent of migrants living in the country said they were abused for being foreign, according to a government survey.
But Japan's population is ageing rapidly and is predicted to fall by 40 million by 2060, to 87 million people. The population is currently 127 million.
"Japan has kept a mindset of closing doors to foreigners as it is an island nation that until recently had ample population," Hidenori Sakanaka, a former Justice Ministry official who heads a pro-immigration think tank, told AFP.
Government officials say most asylum applications are rejected because the migrants are actually trying to get into Japan for economic reasons, rather than escaping conflict.
Register for free to continue reading
Registration is a free and easy way to support our truly independent journalism
By registering, you will also enjoy limited access to Premium articles, exclusive newsletters, commenting, and virtual events with our leading journalists
Already have an account? sign in
Register for free to continue reading
Registration is a free and easy way to support our truly independent journalism
By registering, you will also enjoy limited access to Premium articles, exclusive newsletters, commenting, and virtual events with our leading journalists
Already have an account? sign in
Join our new commenting forum
Join thought-provoking conversations, follow other Independent readers and see their replies