Japan's falling birth rate posing serious problems for economy
Number of births in Japan dropped below 1 million last year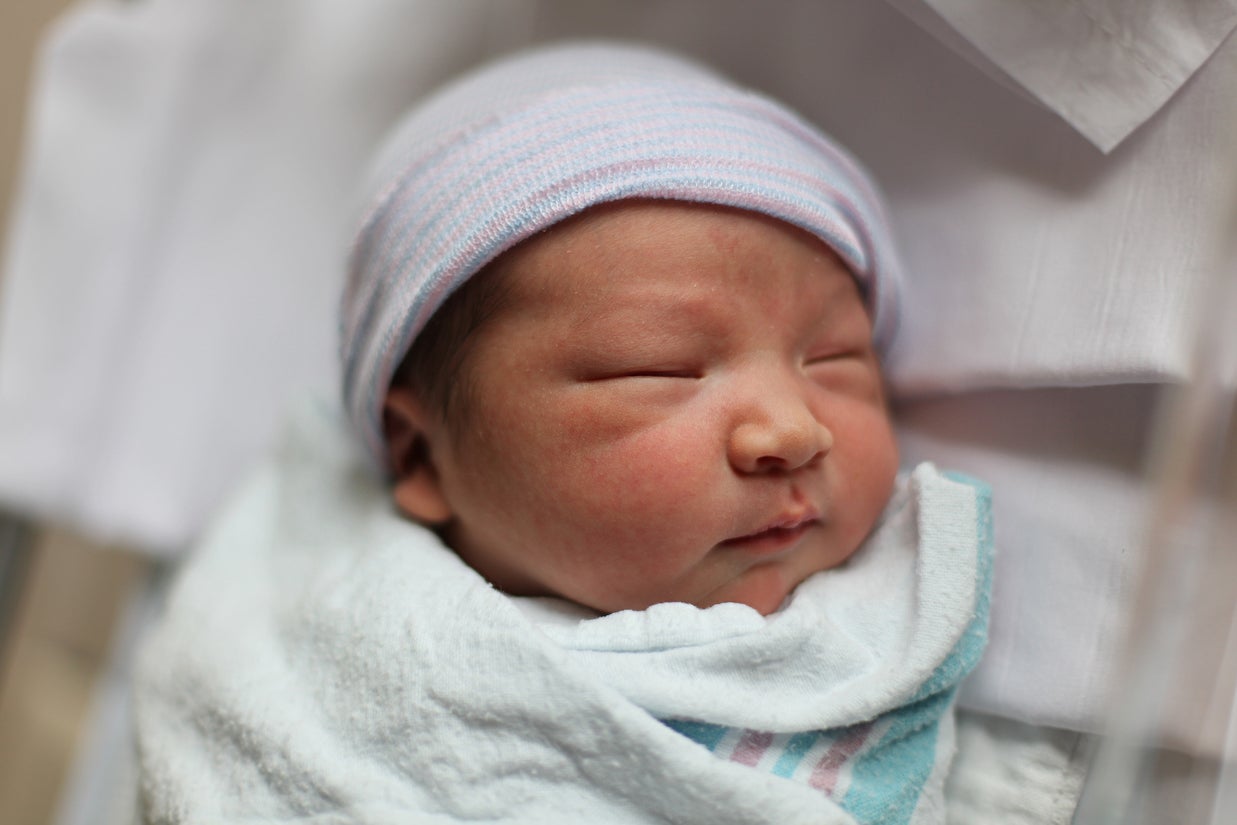 Since Japan began counting its newborns more than a century ago, more than a million infants have been added to its population each year.
No longer, in the latest discomforting milestone for a country facing a steep population decline. Last year, the number of births in Japan dropped below one million for the first time, the ministry of health, labour and welfare said Friday.
The shrinking of the country's population – deaths have outpaced births for several years – is already affecting the economy in areas including the job and housing markets, consumer spending and long-term investment plans at businesses.
For now, the Japanese economy is growing despite a dwindling number of workers and consumers. Growing global demand for Japanese products is one reason. But the real decline has barely begun.
After Japan's population hit a peak of 128 million at the start of the current decade, it shrank by close to 1 million in the five years through 2015, according to census data. Demographers expect it to plunge by a third by 2060, to as few as 80 million people — a net loss of 1 million a year, on average.
Fewer young people means fewer workers to support a growing cohort of retirees, adding strains to pension and health care systems.
In a speech to business leaders this week, Prime Minister Shinzo Abe called for a "national movement" to address Japan's demographic challenges. The government has taken steps to keep older workers in their jobs longer, and to encourage companies to invest in automation. "The labour shortage is getting serious," he said. "To overcome it, we need to improve productivity."
Official efforts to encourage people to have more children have had only modest results, and there is little public support for large-scale immigration – something that has helped to stabilise populations in other wealthy countries with low birthrates.
Japan's female hunters
Show all 16
Birthrates have, in fact, risen slightly compared with a decade ago. But with women marrying later – in part, specialists say, to avoid pressure to give up their careers – prospects for a more decisive turnaround look remote.
Japan's birthrate has long been lower than what demographers call the "replacement rate". And as the population decline accelerates, economic growth will be harder to pull off. How much the population size will fall is difficult to predict, but the basic trajectory is clear, demographers say.
New York Times
Join our commenting forum
Join thought-provoking conversations, follow other Independent readers and see their replies