Japan's new 'Black Widow' arrested after sixth former partner dies in suspicious circumstances
Chisako Kakehi, 67, denies involvement in death of fourth husband who dies with cyanide found in his blood
Adam Withnall
Wednesday 19 November 2014 09:51 Comments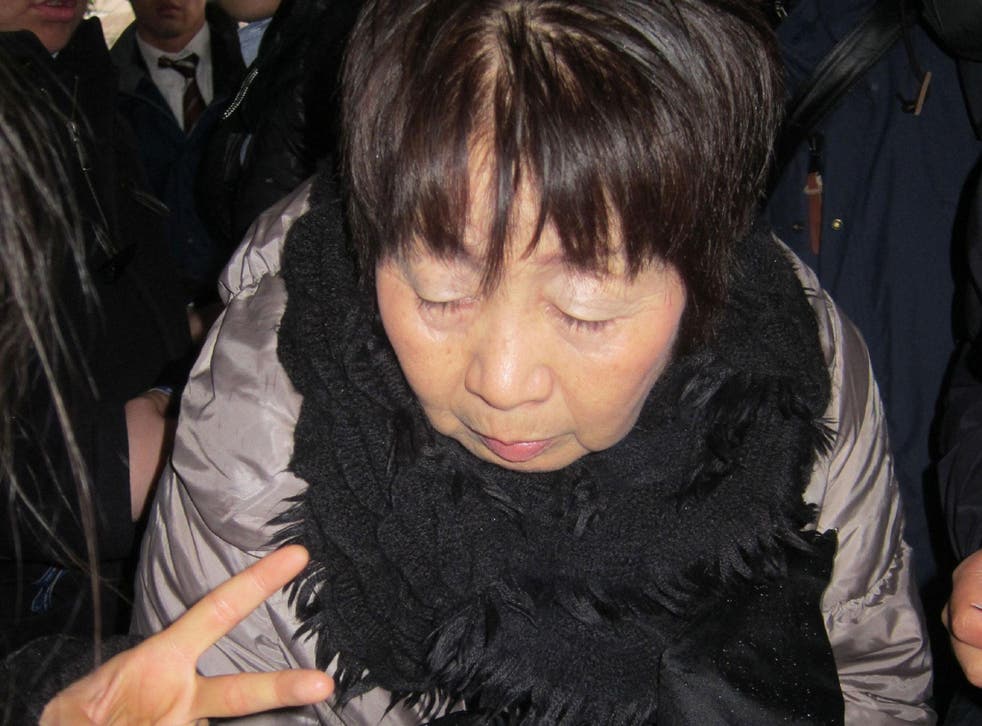 A 67-year-old woman has reportedly been arrested in Japan on suspicion of killing her husband, in what local media have described as the country's latest possible "black widow" case.
Interest in the fate of Chisako Kakehi has risen sharply since it emerged that the death was the sixth involving her former partners.
It has been likened in Japan to the case of Kanae Kijima, who in 2012 was sentenced to death for murdering three former lovers for financial gain. It became known as "The Black Widow Case", named after the female spider that kills and eats its partner after mating.
According to the Japan Times, Ms Kakehi has accepted that she has been married four times and that several former partners have died within a few years of meeting her.
But she has denied murdering her latest husband, Isao Kakehi, who died at the age of 75 at the couple's home in Muko, Kyoto one month after they wed. The Times reported that an autopsy found lethal quantities of cyanide in his blood.
Jiji Press reported that prior to Isao's death, another 75-year-old who was going out with Ms Kakehi fell suddenly ill and died after the pair ate out at a restaurant.
In 2009, a boyfriend of Ms Kakehi reportedly died of an unknown form of cancer, while husbands two and three died in 2006 and 2008 respectively.
Ms Kakehi's first husband was reported to have died at the age of 54 in 1994.
Quoting a source in the investigation, Jiji Press said police believe Ms Kakehi to have received a total of 800 million yen (£4.3 million) in inheritance and insurance pay-outs from the deaths.
But according to TV Asahi, Ms Kakehi told officers: "I didn't kill anyone. I don't even know how to kill. As to the cyanide, I don't know where it came from. I wish someone would tell me."
Register for free to continue reading
Registration is a free and easy way to support our truly independent journalism
By registering, you will also enjoy limited access to Premium articles, exclusive newsletters, commenting, and virtual events with our leading journalists
Already have an account? sign in
Join our new commenting forum
Join thought-provoking conversations, follow other Independent readers and see their replies