John Lennon's 'Imagine' being played at Japan's suicide forest to stop people taking own lives
Local musician hopes songs will counteract woodland's morbid notoriety 
Chris Baynes
Friday 21 December 2018 15:31 Comments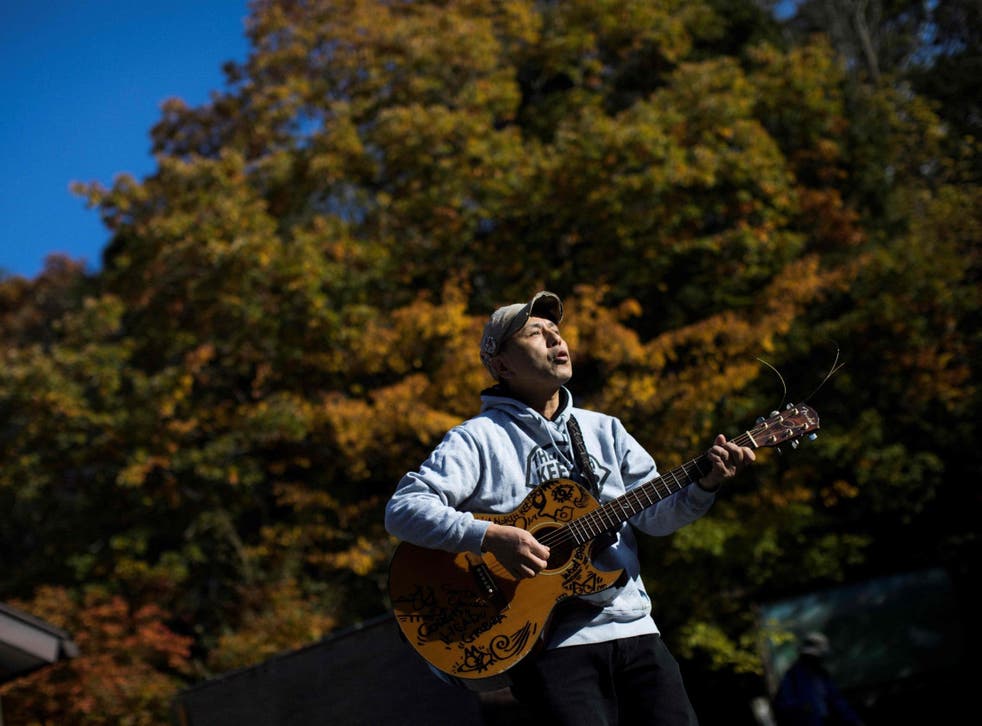 A musician has been playing songs into Japan's "suicide forest" in a bid to prevent people taking their own lives.
Kyochi Watanabe blasts rock, pop and hip-hop from speakers on the edge of woodland close to Mount Fuji.
He hopes that music – including John Lennon's "Imagine" – may lift people out of despair at Aokigahara forest, which has become known as one of the world's most prevalent suicide sites.
The 60-year-old has been waging an eight-year battle to banish the area's morbid reputation.
But he fears his work will be undone by an infamous video from Logan Paul, a YouTube star filmed laughing and joking by a dead body hanging in the forest.
The footage caused a huge backlash and prompted YouTube to cut ties with the vlogger.
Mr Watanabe, who was born close to the forest and has lived nearby for most of his life, said he was angered by the video.
"It's a forest of nature. It's a forest of religion. It's not that kind of place," he said.
World news in pictures

Show all 50
Aokigahara, known as the "Sea of Trees", has long been associated with Japanese spirits and legends that linked it to death.
During the 20th century, it was frequently chosen as the setting for depictions of suicide in novels, films and TV. The association became strong enough that people would travel to the woodland to die.
Authorities no longer give official figures for deaths in the forest, but at one time, dozens of people were dying by suicide there each year.
"The first wave of notoriety was created by mass media decades ago and now we are facing a second wave created by social media," Mr Watanabe said.
The musician sometimes plays a guitar and sings into a microphone outside his hut on the edge of Aokigahara. On one occasion, he even intervened directly to convince a suicidal man who had travelled from Osaka to go home.
Register for free to continue reading
Registration is a free and easy way to support our truly independent journalism
By registering, you will also enjoy limited access to Premium articles, exclusive newsletters, commenting, and virtual events with our leading journalists
Already have an account? sign in
Join our new commenting forum
Join thought-provoking conversations, follow other Independent readers and see their replies