Whale meat fetches 'celebration prices' in Japan after first commercial hunt in 31 years
Officials set quota of 227 marine mammals for 2019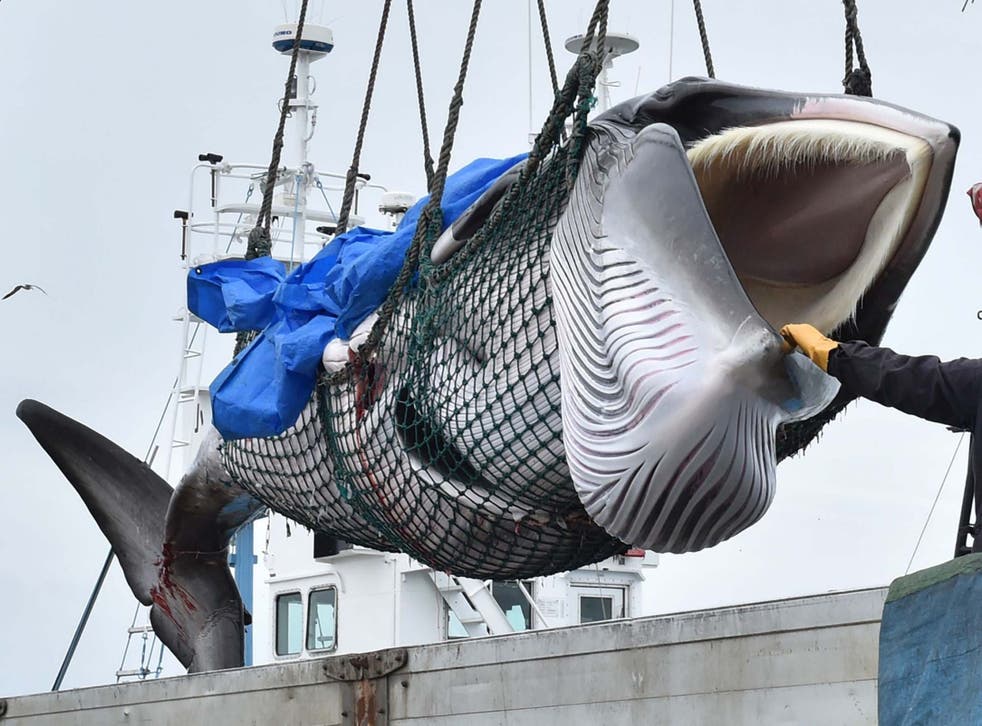 Meat from the first whales killed since Japan reinstituted commercial hunting has fetched sky-high "celebration prices" at auction.
International condemnation followed Japanese whaling boats as they left port on for-profit expeditions for – supposedly – the first time in 31 years earlier this week.
Upon their return, meat from two minkes caught off the northern city of Kushiro on Monday sold for up to 15,000 yen (£110.65) per kilo.
The figure was several times higher than the prices paid for Antarctic minkes.
During the three-decade hunting hiatus, Japan conducted research hunts in the Antarctic that conservationists criticised as a cover for banned commercial expeditions, and a "charade".
Whale intelligence continues to be underestimated

Show all 13
Japan left the International Whaling Commission on 30 June and has promised the whalers will stay within its 200-mile exclusive economic waters.
Its fisheries agency has set the quota for killing the marine mammals at 227.
Its departure was the result of years of campaigning by industry backers and prime minister Shinzo Abe, whose constituency includes a city that has historically been a whaling base.
Whale meat sellers celebrated Thursday's profitable start, but expressed uncertainty about the future of their business amid slim demand.
Additional reporting by AP
Join our new commenting forum
Join thought-provoking conversations, follow other Independent readers and see their replies